Jason Clinard was released from the Northeast Correctional Complex in Tennessee last week after serving more than 18 years of a life sentence for shooting and killing his school bus driver Joyce Gregory as she sat behind the wheel. The previous day she reported Clinard to school authorities because he was dipping smokeless tobacco on the bus.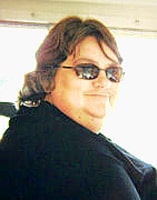 Gregory is thought to be the first U.S. school bus driver murdered in the line of duty. Clinard, meanwhile, was to serve at least 51 years in prison before he was to be released.
Clinard was 14 years old on March 2, 2005, when he shot Gregory three times with a .45 caliber semi-automatic pistol after she opened the loading doors and his two nephews boarded the bus. He then fled into the woods behind his house.
Gregory tried to radio for help but slumped over the wheel, her foot slipping from the brake pedal. One of Clinard's nephews steered the bus into a utility pole to keep it from careening down a hill. None of the 24 students on board were physically hurt.
Clinard was soon arrested and was subsequently tried as an adult, resulting in a guilty conviction and a life sentence with the possibility of parole when he was 16. Clinard's high school football coach and two teachers testified that he was a leader, mild-mannered and a good student. But others, including his nephews, said he had anger issues and would repeatedly talk about how much he hated Gregory. Clinard had a history of fighting and was serving an in-school suspension for dipping on the school bus. He had also returned to Gregory's bus the week prior after serving a suspension for fighting.
Clinard appealed a half-dozen times for post-conviction relief and that his case be returned to juvenile court, the most recent last September.
After Clinard's arrest, court-appointed defense attorney Jake Lockert, who court documents show had "substantial experience as a prosecutor and criminal defense lawyer, including in murder trials and juvenile court proceeds," anticipated prosecutors would seek to try the case in adult court. He spoke to several psychiatrists, who were prepared to testify that Clinard had "no prior criminal behavior," "was a model student involved in extracurricular activities," and "had shown signs of extreme honesty," according to court documents Lockert retained Dr. William Bernet, director of forensic psychiatry at Vanderbilt University, to testify at the juvenile court transfer hearing.
But Clinard's family then retained the services of a new lawyer, Worth Lovett, and Lockert withdrew from the case. Lovett "had considerably less relevant criminal defense experience than Lockert and had not tried any murder cases," court documents show. Lockert asked Lovett to use his experts, who were prepared to speak to Clinard's "major depressive disorder, recurrent, severe, with psychotic features," according to court documents, including hallucinations and blackouts when he became angry. The experts also said the boy exhibited a history of alcohol abuse.
Lovett did not request Clinard's case file or any other documents, which numbered between 600 and 1,000 pages, and sought no further assistance from Lockert. Still, Dr. Bernet testified as an out-of-order witness and said Clinard exhibited the potential to be fully rehabilitated by age 19 under supervision "in an adolescent residential treatment program where he c[ould] receive individual and group therapy, family counseling, anger management training, and psychiatric monitoring of his medication."
The prosecution, however, called a psychiatrist who testified that while she was unable to personally diagnose Clinard, a review of his medical records indicated to her "serious doubts" about the other doctor's diagnosis.
Court documents show that Lovett then requested an in-chamber conference and Clinard agreed to legal advice that he accept a transfer to the Stewart County Circuit Court, despite not calling further medical experts who were prepared to testify.
---
Related: Man Convicted of Murdering School Bus Driver Awaits Juvenile Court Ruling
Related: Convicted Murderer of Tenn. School Bus Driver Could Be Set Free
Related: Washington School Bus Driver Stabbed to Death with Students on Board
Related: American School Bus Council Names Murdered Alabama Bus Driver Chuck Poland a Champion
Related: Murdered Bus Driver Poland Nominated for Presidential Medal of Freedom
---
Lovett refused to talk to STN in 2019 about the case.
After his conviction and first appeal, the court found that "Lovett's performance was deficient" but added, "there was no reasonable probability that [Clinard] would not have been transferred to adult court had all of the evidence been presented to the juvenile court."
Clinard's most recent appeal in federal court last year granted his petition that his case be moved back to juvenile court, where his time served would be considered complete as he is now 33 years old. The Tennessee Department of Corrections confirmed to School Transportation News that he was released on Sept. 19 per court order and was no longer under state supervision, meaning he is not on probation.
Eric Watkins, the director of transportation for Stewart County Schools and Gregory's supervisor at the time of her death, first alerted STN to Clinard's potential release upon receiving a phone call on Sept. 19.
"When I heard that this young man had been released from prison after serving 18 1/2 years of a life sentence, it upset me," he told STN on Thursday. "It was premeditated, first-degree murder. Ms. Joyce lost her life, and 24 young students witnessed her death. I hate it for Ms. Joyce's family."
Watkins is in his 36th year leading the Stewart County Schools transportation department. He said the operation is much different today than it was on March 2, 2005.
"All of our buses have video, with at least four cameras in each bus. All of our buses have GPS," he shared. "Our drivers now receive 50 hours [of] paid training before driving alone with students on board. We use bus monitors on buses with a high rate of discipline issues."