Despite their university rivalry, Tod Eskra, and Chris Hane came together under a common goal: The safe transportation of students.
Eskra is a graduate of the University of Missouri as well as president and chief growth officer for school bus contractor American Student Transportation Partners. Hane is a University of Kansas alum and president of alternative transportation company Assisted Transportation. The two men and companies came together in a unique partnership that reflects the changing landscape of student transportation following Tuesday's acquisition of Assisted by ASTP: Non-yellow school bus transportation.
Assisted Transportation, founded in 1991, provides school districts with alternative transportation services in the greater Kansas City area. The company operates a fleet of minivans, full-sized vans and ADA-accessible wheelchair vans to provide student transportation solutions for local school districts and for government agencies that serve veterans and the elderly.
Hane added that the company started as a non-emergency medical transportation provider, a service that continues.
"But my own background was in education, I taught fourth grade before joining my family's business about 25 years ago," he continued. "We would get approached by school districts that had students with special needs that were maybe confined to a wheelchair, and they needed specialized transportation. So, that's how we got started working with school districts. And then it was about 10 years ago that we got much more serious about partnering with school districts and trying to address some of their unmet needs … and started with the students that were eligible under the McKinney Vento Homeless [Assistance Act], because that was a challenging group to serve because it would change on a daily or weekly basis which students needed to be served."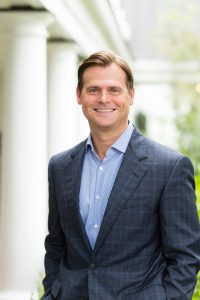 Despite the formation of several new companies over the past several years to serve the industry, Eskra told School Transportation News that he believes alternative transportation is currently an underserved market.
"The business model itself is extremely sound and quite unique in our opinion," Eskra said of Assisted Transportation. "It provides a very high level of service delivery to the students that are in most need of it."
He added that both companies have the same core values and are passionate about providing access to education through safe, reliable transportation.
"And partnering with Chris [and his team] is expanding our ability to work with kids, give [Assisted Transportation] some additional resources, people, processes and technology, so we can expand that level of service to that cohort, not just in the Kansas City market, but again, looking for other attractive markets that we might be able to help other students in," Eskra explained, noting that student transportation in Pennsylvania, where ASTP has its headquarters, is currently served primarily by traditional yellow school bus operators.
Hane explained that he is still invested in Assisted Transportation. The company is now simply under the ASTP umbrella, which he said appealed to himself and his family. The ASTP partnership, he added, enables Assisted to leverage additional technology and expertise that provides tools to help with current market growth as well as expansion. "You create a win-win situation, something that we feel like is good for our customers, good for our employees, and good for our company in general," he said.
Hane relayed that Assisted Transportationis operating business as usual but with the support of ASTP for additional guidance, financial support, expertise and technology.
"What appealed to me — because we had other opportunities, there were other groups that were interested in acquiring a company like ours — and I vetted those opportunities was really the team that ASTP assembled," he shared. "The executive team that they had put in place that has a tremendous amount of experience with student transportation that I felt – can help take us to the next level, not only improve what we're currently doing but create opportunities to enter new markets and serve new communities."
Hane explained that Assisted Transportation service essentially meets the same requirements as school buses under state regulations, as far as driver training, background checks, Department of Transportation physicals, and even cameras installed inside the vehicles. He added that drivers are also trained in individual student disabilities and how to handle all situations.
"The only difference is our drivers are not required to have a commercial driver's license based on the size of the vehicle and the number of passengers that we are transporting," Hane said. "That's the thing that not everyone realizes. School districts don't just need kids being brought to and from school. They're transporting kids throughout the day. And when it's small groups of students, we feel like our full-size vans and minivans provide a cost-effective and efficient approach to transporting students throughout the school day."
Eskra added Assisted stands out from other alternative transportation companies and transportation network companies because it owns its own fleet of vehicles and employs its own drivers. He added that Assisted Transportation picks up students with special needs in the same van with the same driver almost every single day.
"For us, that level of service delivery really gives the students a level of comfort," Eskra added.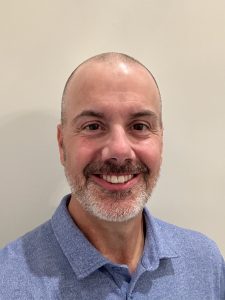 Hane noted that while many companies promise school district service, Assisted Transportation provides consistency.
"Some of our district partners would come to us and say, look, we want the consistency," he shared. "We want the same type of vehicle, with the same lettering on it, with phone numbers on the vehicles versus independent contractors who may normally be providing medical transportation that are in unmarked vehicles or different colored vehicles, and drivers not in uniform."
Instead, Hane said Assisted Transportation essentially assumed the school bus model, where the vehicles and letter are all the same, the drivers are in uniforms with photo ID badges, and Assisted owns and operates all their vehicles as well as employs their drivers. He added that Assisted also performs its own routing and dispatching and has a safety team consisting of retired law enforcement professionals who run the driver training and respond to crashes and other incidents.
"They do routine video review on drivers just to make sure that they're following policies and procedures," Hane added, noting that Assisted currently operates about 150 vans a day in the Kansas City area, serving school district partners and transports over a thousand students daily.
---
Related: 2023 Rising Superstars Announced: Flying Under the Radar No More
Related: (STN Podcast E159) ACT Expo Recap: Diesel's Longevity, New Electric School Buses + Alt. Transportation Convo
Related: Rising Star 'Walls' Routes for the Number of School Bus Drivers
Related: IEP Meetings: TSD Conference Panel Discusses the Who, When & What
Related: Roadeo Brings Hands-On Special Needs Transportation Training to Texas
---
One of those districts is North Kansas City School District in located Missouri. Transportation Director Michael McQuillen shared that the district started contracting with Assisted Transportation seven years ago for a couple of off-site programs. He noted that the district is a large metropolitan area that spans nearly 75 miles from north to south. He noted that many neighboring districts offer different special education programs that students need transportation to.
"It made no sense to use a big yellow school bus for that," McQuillen explained. "Chris Hane and the guys that work for Assisted have just been nothing but fantastic. It's one of the few things I never worry about because I know they're on it."
He said five years ago, the district's Early Childhood and Special Education Center (ECSE) doubled its enrollment to 250 children. "We knew that we couldn't keep up with that, because their bell times are not congruent with the rest of the district," McQuillen added. "And so really, they needed just additional support to be able to support their program. …Assisted stepped up and put out for an RFP. And we accepted their proposal. And it's just been fantastic."
The following year, the ECSE program enrollment doubled again, and McQuillen said Assisted had adequate staffing and equipment to provide service. Then, enrollment jumped to 1,000 students.
"There's no way we could have done that with school buses," McQuillen noted. "It just would not have worked. Vans are much more efficient [with] better mileage, they can move quicker, get in and out of neighborhoods a lot quicker and it has just been the answer that we look for. And again, it's been 100 percent reliable. They just do a phenomenal job."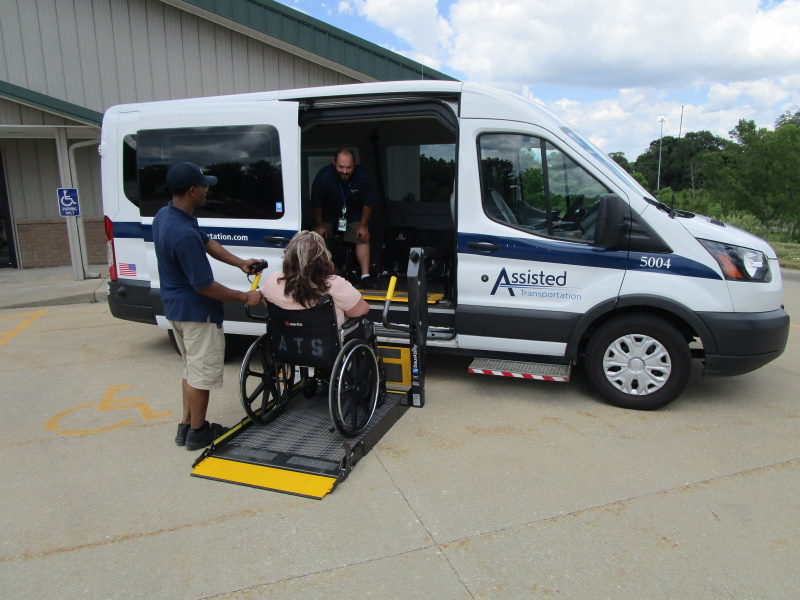 He said the district's director of early childhood was initially hesitant about using Assisted Transportation but soon changed her tune.
"She was huge fan of the yellow school buses because they're so safe. And within about two months, [Assisted] had totally won her over, just because of the level of service and the way that they present themselves and interact with parents and students," McQuillen said.
He added that his coordinator of safety training, David Curry, left the district to be part of the Assisted Transportation team. "That just gives us even more security to know that our processes and our standards are being adhered to over there," he said.
Meanwhile, ASTP also announced on Tuesday the acquisition of more than 300 routes and vehicles from Brandywine Transportation, Inc., a leading provider of student transportation in eastern Pennsylvania.