A lot has changed since the National Association for Pupil Transportation last held its annual conference in 2019. Yet much has remained the same.
The biggest difference is Molly McGee-Hewitt, formerly the executive director of the California Association of School Business Officials, now leads NAPT. Seeking change, the NAPT Board and NAPT Foundation saw the catalyst in McGee-Hewitt, enticing her out of retirement to spearhead a membership drive and to inspire the association to take the next step in its evolution.
While she was familiar with school buses from her time leading CASBO, the past year has served as an immersive educational experience for McGee-Hewitt, especially as conversations on lap/shoulder seatbelts have renewed, with discussions to be had later this month at the NAPT Annual Conference. She also leads updates being made to the association's Professional Development Series.
She shared her thoughts on these topics and more as she prepared to leave for Columbus, Ohio, an apropos location for the NAPT conference, Oct. 27-31, especially after the recent fatal school bus crash nearby.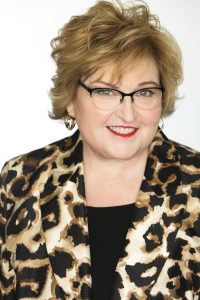 STN: The tragic school bus crash in Ohio to start the school year has shone a light once again on lap/shoulder seatbelts. What is your personal experience with the school bus seatbelt issue, and how has working in the school bus industry affected your perspective?
McGee-Hewitt: School bus seatbelts is a complicated issue. Since we wear seatbelts in our cars and on airplanes, to the general public it would appear to be a no-brainer. If it is good enough for autos and planes, why not school buses? Like most important issues, there is much more to the story. School buses are built to high standards and continue to be a safe mode of transportation. Our members are not in agreement on this issue. Some feel that it will impede the evacuation of a bus in the event of an accident. Others feel it will be almost impossible to enforce seatbelts once the bus is rolling. Others feel they are a good idea. NAPT believes in local control. At the moment this issue is handled differently in every state as well as every school district. We will follow whatever regulations are prescribed by law. Without direct regulation of this issue, we will continue to support the concept of local control.
---
Related: NAPT Asks Feds for Clarification on Benefits of School Bus Lap/Shoulder Seatbelts
---
Prior to joining NAPT, I was aware of the issue. Today, I see the need for us to continue to monitor this issue and to inform and educate our membership and regulators as to the concerns in the industry. Safety is and always will be our first priority. My goal is to make sure that all voices and opinions are heard. NAPT will continue to represent the voices of our members.
STN: What have been some of the biggest revelations you have had during the first year of your tenure at NAPT?
McGee-Hewitt: While I had the privilege of working with transportation people in my past position, I have been overwhelmed and excited about the amazing people I have met with NAPT and the Foundation. Transportation people are incredible. They carry out major responsibilities with professionalism and grace. My appreciation and respect for them increase every day! I am proud to be a part of this industry. I have been met with open arms. They are positive, engaging and dedicated to their districts and organizations.
STN: You grew membership in your previous role as executive director of the California Association of School Business Officials (CASBO). How are you looking to accomplish similar goals for NAPT?
McGee-Hewitt: During my tenure at CASBO, membership growth and engagement were our priorities. We represented a wide range of school business officials in many roles. To do that, we had to make sure that every group had a voice and representation. As you can imagine, that was a challenge since school districts and school business especially tend to be siloed. NAPT has the advantage of representing a particular segment of the educational world. While we interact with all educational groups, our NAPT focus is specific. Transportation officials are our priority.
My NAPT priorities do include membership growth and engagement, but they also include updating and improving our governance procedures, expanding our professional development offerings, updating our certifications, improving our state affiliate relationships, and becoming a strong voice legislatively and in the regulatory world. To accomplish these goals, working collaboratively with our professional staff and our NAPT and Foundation member leaders will be the key. The exciting news is that the NAPT Board and the NAPT Foundation Board are dedicated to creating a positive future that expands our membership and enhances our brand. I love that we are working together to accomplish this.
STN: NAPT has been busy with re-writing curriculum for its Professional Development Series. Can you update our readers on the work being done and what NAPT's goals are?
McGee-Hewitt: Our Special Needs Advisory Committee has been hard at work updating and reviewing all of their courses along with adding a new leadership course. In the next three years, we hope to review and update all courses as well as provide more opportunities for new trainers and presenters. We will be offering some specific updates and training for our existing and new faculty members. Quality control is a priority for us. We have wonderful programs, and we are excited to build on this foundation. We are hoping to add more online courses as well as to present directly at our state affiliates. Our goal is to be the preferred provider of professional development in the transportation industry.
STN: Meanwhile, the Annual NAPT Conference and Trade Show is set to return later this month after a nearly four-year hiatus due to COVID-19, with the theme "Universe of Solutions." How did you and your staff select that theme and what can your members expect?
McGee-Hewitt: We are beyond excited with the return of the annual Conference. We are exceeding our expectations with our programming, trade show, general sessions and events. The choice of the theme [A Universe of Solutions] is an important aspect. In school transportation, there are many solutions to problems, challenges and issues. One size does not fit all. Our conference is designed to show our members alternatives, options and to connect them with key opinion makers who can assist them in their work. We work with our member leaders to develop our themes, approve our program and to develop new ways to engage our members. We have wonderful social functions planned for the evenings, but the real heart of the NAPT Conference and Trade Show is the professional development. This year, we are bringing in exciting keynotes and industry leaders. I cannot wait. Our members can expect a conference and trade show that is designed for them. We want to meet their needs and to help them in their day-to-day activities as well as to promote their career.
STN: How is NAPT differentiating its ongoing "Road Show" series with the annual conference?
McGee-Hewitt: The Road Shows were an alternative to the Annual Conference due to the pandemic and its aftermath. We are retiring the Road Shows and offering new programming. In Columbus, we will announce these plans and share them with our members. We have an exciting plan to support our members, our state affiliates and to offer quality professional development. Please stay tuned!
STN: Thank you.
---
Related: Update: New NAPT Executive Director Addresses Members Amid Board Voting
Related: NAPT Names McGee-Hewitt New Executive Director, CEO
Related: Ohio Superintendent Obtains CDL to Address School Bus Driver Shortage