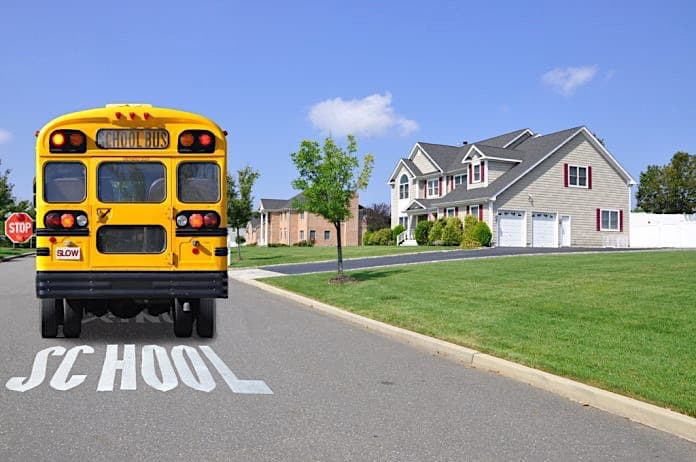 Two girls who are cousins had just walked off the school bus in front of an apartment complex in Rock Hill, South Carolina when a man attempted to abduct them, wsoctv.com reported.
The police are asking for the public's help in finding the suspect, noted the newscast. The girls reportedly claimed that the man got out of an SUV, grabbed one of them by her backpack and asked them to go to the park.
---
Related: What the Jayme Closs Kidnapping Means to School Bus Stop Safety
Related: Man Charged with Attempted Kidnapping of Boy Walking to Bus Stop
Related: Man Allegedly Tries to Kidnap Girl Getting off School Bus
Related: Pay Hike Helps South Carolina School District Avoid Bus Driver Shortage
Related: Round-Up: Gun Activity Around School Bus Stops
---
Eventually, the man let go of the backpack and the girls reportedly ran home screaming.
Detectives are continuing to search through surveillance videos to find pictures of the SUV and the man, while the parents remain on-edge after the incident, it was reported. Police are encouraging anyone with information to reach out.