Due to the advent of modern technology, drastic changes are being made in various industries across the globe, including the school bus industry. Medium reports that companies belonging to the Fortune 500 are investing billions of dollars in data analytics, in order to both save money and gain market share.
This shift in the commercial sector is also having an effect on educational institutions, as more students are considering studying courses in this field.
Maryville University predicts that the demand for operations research analysts graduates will grow by 30 percent from 2014 to 2024. Some experts also forecast that the amount of data we are producing is likely to double every two years.
In fact, so widespread is the use of data and disruptive technology now, that it is not only affecting how today's students study but also how they travel to school. In this blog, we examine how evolving technologies are altering the face of the school transportation industry.
Predictive analysis and data analytics are likewise being used in the school transportation industry, not just to increase profits and improve efficiency but to ensure the safety of students. For instance, the Berkeley County School District recently purchased new software to map and track its school bus routes to increase student safety.
---
Related: How Predictive Analytics Can Help the School Bus Industry
Related: Interest in Wireless Data Technology Soars
Related: The Era of Big Data is Here, But Long Live Small Data!
Related: Different Means of School Bus Technology Implementation
Related: Show-Me State of Technology
Related: Improving Route Optimization & Utilization
---
Sophisticated technology allows districts to track students through their ID cards when they enter and exit school buses. Along with GPS and RFID technology, parents can have real-time updates on their location, as well as peace of mind.
Furthermore, high-tech surveillance by security cameras, supplemented with smartphone compatibility, helps provide a stronger sense of safety. Data gathered from this technology enables school districts to receive accurate ridership reports on any accidents that may occur.
In addition, more sophisticated route mapping enables easier optimization of school bus routes. GPS allows buses to follow time-saving routes that can also save fuel and money. This also reduces the likelihood of road hazards, accidents and delays.
Some apps can even add specific points for student drop-off or pick-up locations, or relay important instructions to the bus driver. During emergencies or moments of crisis, it is easier than ever to pinpoint the location of the bus through GPS, ensuring a speedy response.
Another benefit of implementing an app system in a school bus is that it helps the driver take attendance easily. Instead of manually taking attendance, which can be time-consuming and at times confusing or inaccurate when there's a rush of children, having a feature to announce a student's name when they enter or exit a school bus as they scan their ID will be helpful. This leads to an increase in efficiency and reduced delays, which can typically occur when the driver has to conduct a recount of the day's passengers.
Lastly, Wi-Fi technology is becoming a more common perk for bus riders around the world. For students with long commutes, it enables them to use that travel time to work productively on their school assignments or study for important exams. Applying customized filters that prevent access to dangerous or inappropriate websites, and collecting feedback on usage and data use, are some measures that should be taken to provide students with a safe browsing experience.
From these examples, it is clear that integrating technology with traditional forms of school transportation is highly beneficial for the safety, learning and convenience of everyone who is involved. Read more on how migrating to a cloud-based operating system can positively affect the school bus industry.
---
Related: Accuracy of School Bus Apps Relies on Routing Data
Related: School Bus Wi-Fi is a Turning Point in Transportation Technology
Related: Superfast Moving Technology
Related: Minneapolis Public Schools Invest in School Bus Tracking App
Related: Alabama District Tackles School Bus Idling, Tracking with New Software
Related: Transfinder Webinar Stresses Importance of School Bus Routing
Related: UPDATE: University of Maryland Develops New School Bus Routing Tool
Related: Working Together in Unison: School Bus and Student Tracking 2.0
---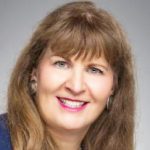 Aleshia Venus is a freelance writer with a background in education from one of the premier universities in Utah. She began writing at an early age and is currently building her portfolio in preparation for further education in digital marketing.