So, what's up with all of this cloud computing business? We've heard all about the Microsoft Cloud, IBM Cloud, Google Cloud and many others.
What does all of this mean for school transportation? Are we in for a storm?
No. No storm. But we do have some opportunities.
Most of us already have an ISP (internet service provider) and a web-hosting service. This ISP connects our offices to the internet, while the web hosting service provides space on the internet where our web pages are stored. People worldwide—including parents, students, drivers, employees, and hackers—have their own internet connections and thereby the option to connect with us via our website.
As you would expect, the cloud is really a sort of Big Brother to a hosting site. However, it is not primarily just a space to store your web pages. It is instead an entire computing environment. Your cloud site will, in fact, frequently be referred to as a virtual computer.
A web page primarily provides information to a visitor but collects very little (if any) information from a visitor. The most data processing that is conducted by web pages is typically the creation of one computer record. For example, a customer order for a list of products that are selected at check-out time, or simply a request for information.
By contrast, a cloud-based virtual computer will typically do anything and everything that is needed to replace the main-frame computer that was previously used to run the district or the bus company.
Key Features of a Cloud-Based Virtual Computer
The entire enterprise database is located on the virtual server.
All users, not just public users, will be connecting via the internet. Route planners, stock room clerks, dispatchers, HR personnel, mechanics, etc.
Security will remain a major concern. We'll be dependent on the cloud company security personnel but they have dedicated pros. And remember, our old in-house main-frame was/is connected to the internet, so it is therefore vulnerable to attack. Plus, our data-center probably does not have dedicated full-time security pros.
In almost every instance, the cost to operate using a cloud service will be significantly less than the cost of operating an in-house data center.
For many enterprises that are migrating their IT to the cloud, the first step is to set-up document management systems, or DMS.
While operating systems have long been successful, the other data-processing challenge to paperwork has never been adequately conquered. In other words, most entities have disciplined inventory control, purchasing, scheduling, accounting, and other data-processing systems. But few have good control over supplier/customer/union contracts, employee reviews, signed vehicle inspection reports, incident reports and a multitude of others.
When you also take into account student photographs and IDs, downloadable device-ready GPS route definitions, spreadsheets, and other computer documents, few CIOs (chief information officers) will assert they have it under control.
These document management deficiencies persist, despite decades of effort. We have file-sharing devices on our local area networks, and even on many wide-area networks, but we never seem to have access to the document we need, when and where we need it.
It is apparent that we need highly intelligent indexing routines, so the computational implications of cloud systems do seem to offer some hope. That means we can run complex search programs in the same internet space where the shared files reside.
Moving to the Cloud
The second step in migrating to the cloud is often to move the traditional data-processing system per se.
All of the cloud companies mentioned above offer the ability to configure your cloud virtual server so that it appears to be whatever kind of computer you may need it to be.
If your existing in-house server is Microsoft-based, then you can have a cloud virtual server configured to run the appropriate Microsoft operating system. Likewise, if your operating system is Linux-based, your virtual server can be Linux.
Typically, when traditional data-processing systems are migrated to the cloud, certain modifications are required. Users connecting to in-house servers do so using terminals (or PCs acting like terminals).
Access to internet sites is, of course, more often carried out using browsers like Internet Explorer, Safari or Chrome. While these user interface differences need to be addressed, traditional systems can usually be migrated to the cloud, without changing database structures, business logic, or even many reporting programs.
All of our existing clients have made the migration, and the last to do so completed it in 2002. We are more than happy to share our experiences with all STN subscribers free of charge.
---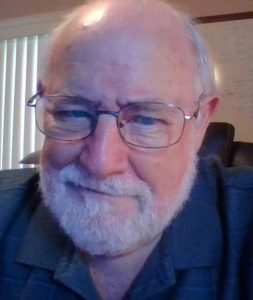 David Hopper is a senior partner at Norse Systems, which has provided integrated business application software for the bus transportation industry for the past 35 years. Hopper has over 40 years of experience as a senior system analyst, manager, and consultant, and has authored books on integrating software systems. He can be reached at davh@norsesys.com.