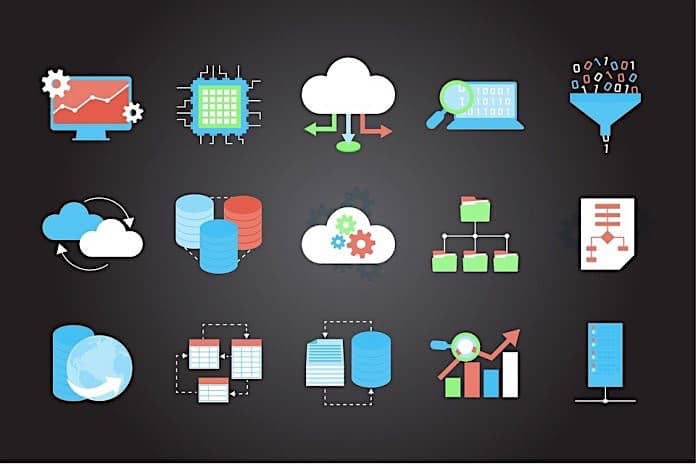 For every school district, the key mission is to provide the best possible education for its children. Having well-qualified teachers is the main dependency to help them fulfill this mission. But there are a number of other functions which need to work seamlessly to make this happen. One of these functions is transportation for children every day from their home to school.
The main responsibility of the transportation department is to get kids to school safely and on time. In order to do so, they need a qualified driver workforce and a reliable fleet. With the advancement in technology all around us, there has been significant effort by most vendors and OEMs to bring new products and service offerings to the market.
Listed below are some of the technical offerings that have been introduced in the last few years.
Telematics: Telematics products have been around for several years now and have become more or less a pre-requisite for school bus operations. There are many players to choose from, with different feature sets and price points. It is currently very difficult for school districts to choose the right vendor due to a lack of benchmarking, standard technical specifications or service quality comparison. Hence, most decisions are made based on pricing.
Even with significant investment in these devices, most school districts struggle to realize the operational or financial benefits associated with telematics, due to the large volume and complexity of the data generated by these devices.
Camera Systems: There have been significant advancements in this area as well. Technology has come a long way from the days of local disk storage. Customers have a lot of options to choose from, such as on-demand recording, event-based recording, cellular/wireless transmission of videos to a central data center in near real-time, etc. Different vendors are offering different products based on their strengths and at different price points. However, not being sure of the value proposition of all these options, school districts struggle to justify additional spending for new camera technologies.
Student Tracking Apps: Even though a number of possible solutions have been introduced in this area, based on technologies ranging from key-cards to retina scanners to facial recognition, nothing has gained market traction. There are logistical challenges, security concerns and a lack of integration.
Parent Apps: The main objective of these apps is to track buses and notify parents in case of delays. There are a number of options available. One of the biggest challenges for these apps is accurately predicting the time delay between a scheduled stop time and an actual projected time of arrival. This requires a significant depth of integration between the routing systems, the dispatch system and the telematics devices.
Wi-Fi on Buses: The concept is to have Wi-Fi on buses to allow schools to extend their classrooms to buses, but most schools struggle to justify this expenditure. One reason is that most kids nowadays have cell phones with unlimited data plans which can be used as hotspots.
Also, Wi-Fi service is more useful for rural school districts as they have longer routes with spotty cell coverage. It is also being tried out as an option to provide high-speed internet access to children in households that do not have access to a reliable broadband connection, which is often required to complete their homework.
Tablets: This is the newest technology gadget to be introduced in the school bus industry. Again, in principle, who can argue with the need to have this solution when all modern cars come equipped with screens?
However, the biggest challenge has been to display timely and accurate information about the route to the school bus driver. This requires robust scheduling and dispatch applications that integrate tightly with the tablet. Also, there is a lack of clarity around regulations regarding the use of tablets by drivers.
As you can see, there is a ton of innovation happening in the industry, and these are mainly being driven by vendors providing services or products to the student transportation industry. Most school district management teams are experts in transporting children safely and on time to schools. Still, they find that it is a lot more work to adopt and use these technology solutions for their benefit.
Some of the key reasons are:
Lack of integration between different products
Lack of clear business goals or problems to be solved
Increasing costs with each new product
Lack of comprehensive reporting or analytics to manage exceptions
Too much complexity in setup
Lack of industry roadmap or vision
Every school district is on its own
I am not holding either the school districts or the vendors responsible for these issues/challenges. They are all doing their best to adapt, learn and improve in their own ways.
So, if this really needs to be solved, something big must take place, over and above what individual players are doing. We have some large associations like NAPT, NSTA, and STN; we have large school districts; we have large school bus contractors; and we have large OEM vendors. All these players need to come together and set up a comprehensive technology panel for our industry. They should set the vision and roadmap, and based on these, they should set up certain vendor guidelines.
For example, if I wanted to install three different devices on my bus that each required a cellular connection to function, I may need to subscribe to three different cellular services while one should have sufficed.
I am not suggesting that this panel should impede innovation, but rather provide a framework so that respective vendors can build solutions which are easy to adapt and implement. When we have customers become part of solution building, there will be no surprises for anyone.
Good technology is the one which works for us vs. us working to make it work. This is our problem and all of us need to come together to solve this. Hence, I welcome everyone's comments and suggestions in this regard. I encourage everyone to bring this up at every possible opportunity. In the meanwhile, let's all work to keep our kids, employees and buses safe.
---
Editor's Note: GP is the CEO & founder of technology company ByteCurve, LLC. He brings over 15 years of experience in the transportation industry. Before founding ByteCurve, he served as senior vice president of sales and marketing, and senior vice president of fleet maintenance at National Express Corp. He can be reached at gp@bytecurve.com, and the company's service offerings can be seen at www.bytecurve.com