Senate Bill 3214 currently in Congress could be one of the most important proposed federal laws of the decade to impact the U.S. economy. How could this effect the current and 2019 prices for diesel oil?
I know you've heard of OPEC, the Organization of the Petroleum Exporting Countries, but likely few, if any of you know, have ever heard of such S. 3241. The national media you watch every night after work or read when you can, certainly doesn't seem to know or care about it.
So what the heck is S. 3214? It's a bipartisan bill (how often does that happen these days?) that was introduced on July 16 by Sen. Chuck Grassley, along with some other familiar names:  Sens. Amy Klobuchar, Mike Lee and Patrick Leahy. Remember the U.S. Supreme Court nominee committee hearing?
Senate Bill 3214 would amend (add a Section 7a) to the historic but still-relevant Sherman Antitrust Act of 1890 to "make oil-producing and exporting cartels illegal." As you may or may not remember from high school civics class, the Sherman Act regulates competition between businesses and organizations, especially conduct that creates monopolies. It also authorizes injured parties to sue and collect triple damages.
The law can be used to prevent the artificial, not merit-based, raising prices or other abuses that wrongly restrict trade or supply. In other words, the law is used to preserve competition and a competitive marketplace.
Basically, the truly unique bill seeks to ban OPEC or other noncompetitive organizations (or companies). Yes, OPEC. It looks like the bill may be the U.S.'s one and only chance to permanently break the back and power to control the prices of the oil cartel.
Hah, hah, hah, you laugh. You chuckle. Gooooood luck. Snicker. Snicker some more.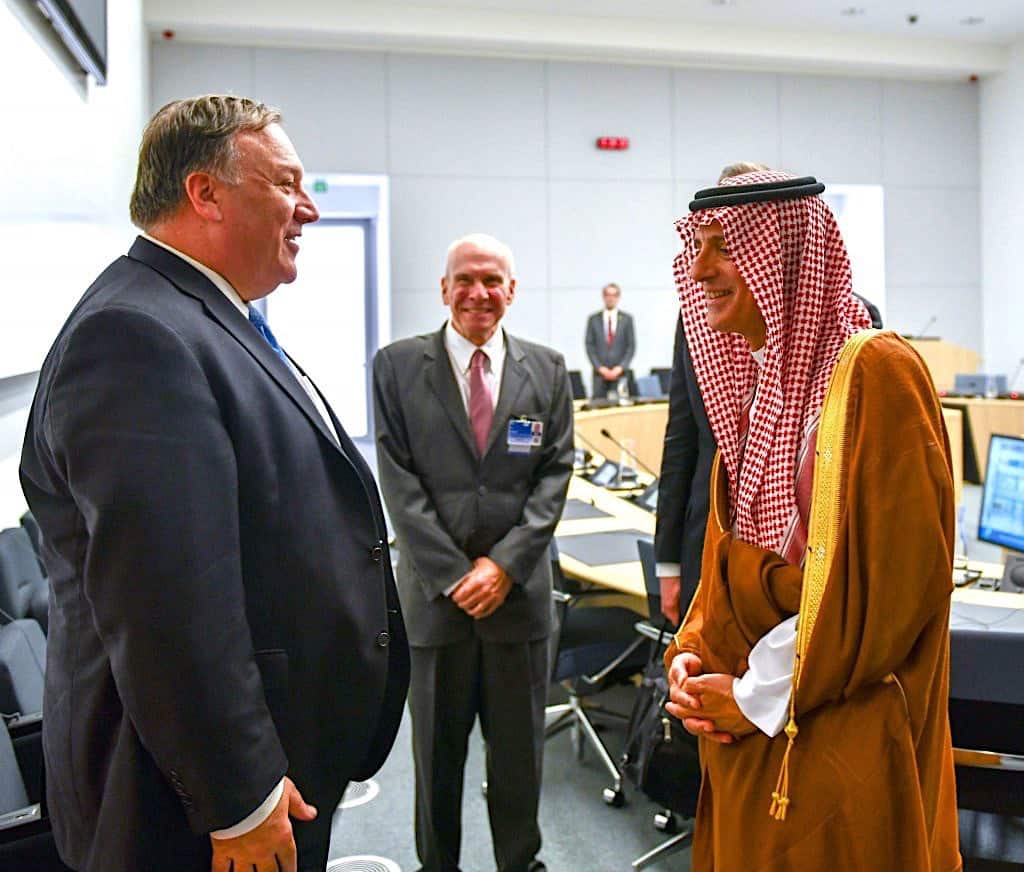 You can't even imagine, let alone picture, a world without OPEC, or even think of the posted petroleum and diesel prices without thinking of OPEC.
Just for a little background: OPEC, which was founded in 1960 in Baghdad, Iraq, is now operating in Vienna, Austria. It currently has 15 major and minor oil-producing member nations, as of this year. You know it well, it seems, since it's current member list includes some of our "favorite" countries, as well as U.S.-haters. Drum roll, please:
Algeria
Angola
Ecuador
Equatorial Guinea
Gabon
Iran
Iraq
Kuwait
Libya
Nigeria
Qatar
Republic of the Congo
Saudi Arabia (the de facto leader)
United Arab Emirates
Venezuela
So why is all of this significant and worthy of your attention?
OPEC, breathlessly notes Wikipedia, has a combined rate of oil production (including gasoline) of 44 percent of the world's total (in 2016). OPEC accounted for 81.5 percent of the world's theoretically proven oil reserves, almost half of which (48 percent) comes from the six Middle Eastern members, according to the U.S. Energy Information Administration (EIA).
Yet, look at what is happening in the U.S. The EIA said this week that U.S. crude explorers sucked a record 11.1 million barrels per day out of the ground or ocean the previous week. That is major.
Then there is the ratcheted-up, multi-level pressure that President Trump has been not-so-subtlely and publicly applying lately. As the Houston Chronicle observed on Oct. 4, "Trump has made clear that he expects OPEC's largest producer, Saudi Arabia, to fill the gap in the market created by his Iran sanctions and stop prices going too high. … The president has been putting intense pressure on the kingdom to pump more [which would create more supply worldwide and force all oil prices lower], even going as far as to threaten the military alliance between the two countries that's underpinned the balance of power in the Persian Gulf for decades."
Oil Price, a leading oil production trade publication, also commented on Oct. 4, that, "Interestingly, the accusations against OPEC come on the heels of a revelation that Russia and Saudi Arabia had agreed privately to increase production to offset any supply declines pushing prices higher. Reuters reported the same day that, "The Russians and the Saudis agreed to add barrels to the market quietly with a view not to look like they are acting on Trump's order to pump more."
As the Houston Chronicle reported, "The U.S. State Department took the unusual step of issuing a statement on Wednesday asking the cartel to boost production by tapping the supply buffer it maintains in case of unexpected disruptions. It even gave a figure for how much more the group could pump—1.4 million barrels a day."
Now, back to the Senate Bill, which is only three pages long—another amazing fact for such an important bill, when you compare it to the several-thousand page Patient Protection and Affordable Care Act (ACA). The important passage in S. 3214 to be added says the U.S. Attorney General has the sole authority to bring the action to enforce this section, which must be carried out in any district court of the U.S., according to the provisions of the antitrust laws.
So what does the new section intend to prohibit, and can it really work? Look for yourself at this key section on who the law applies to: Any foreign country, person, cartel or association, acting collectively or in joint action "to limit the production or distribution of oil, natural gas, or any other petroleum product; to set or maintain the price of oil, natural gas, or any petroleum product; or to otherwise take any action in restraint of trade for oil, natural gas, or any petroleum product; when such action, combination, or collective action has a direct, substantial, and reasonably foreseeable effect on the market, supply, price, or distribution of oil, natural gas, or other petroleum product in the United States."
Now that's the way I like it. Short and sweet. Call it what it is and hits at: A by-invitation-only cartel that has been operating for almost six decades to monopolize the worldwide oil market and fix global prices.
Given the chronic volatility of prices, once the U.S. Senate returns to business after the U.S. Supreme Court nominee hearing process concludes, it is very possible that the bill picks up support. That is especially true if President Trump harps on it and the continued sky-high oil prices at one of his widely followed, attended and publicized political rallies between now and the November elections.
With the President's unabashed public and private willingness to criticize and call-out traditional U.S. allies for the high prices, particularly Saudi Arabia, things can happen. Plus, pressure will continue to mount in the press because of the current oil prices hitting historic levels, such as the news reports this week on NBC Nightly News with Lester Holt, for example.
All of this will play out over the next three to six months to boost pressure on OPEC's prices, I believe. That's especially after the heavy winter usage ends and OPEC really starts swimming in oil supply production that it kick-started in recent weeks, and will continue to do so for probably the remainder of 2018.
That points to really strong downward pressure on oil and diesel prices worldwide, beginning after March 20, 2019, the first day of spring. And you can call it March Madness. Or my March Surprise.