At the beginning of the school year (2017-2018) my team and I walked away from our bus route bidding event with each and every route filled. We beat the odds and the national bus driver shortage. Not only did we have every route filled, we had 18 relief drivers and two surplus drivers who did not have routes to bid on. Curious how we did it? Read on.
Recruiting vs. Hiring
The first mistake made by those who are charged with hiring transportation professionals is the belief that they are hiring. With unemployment lowering day by day and plenty of employment options for seekers and an increasing nationwide driver shortage, we must reject the idea that we are hiring. Rather, we must recruit. What is the difference? Hiring asks the question, "Why should you work here?" Recruiting asks the question, "Why shouldn't you work here?" When we focus on hiring we function as gatekeepers. When we actively recruit we function as gatherers. Hiring says, "Here we are, come apply." Recruiting says, "There you are, come work with us."
Control Freak
One of the first and foremost things our team did was get control of the process of recruiting, applying, and hiring. Work side by side with your HR people to earn their trust so they will allow you to manage each step of the process. This way you can expedite each candidate through the process rather than waiting on administration to approve your requests.
In this current employment market, you cannot afford to dilly-dally with applicants. Many transportation departments interview a candidate as soon as they receive their application. Never let applications sit idle. Find ways to remove hurdles for recruits. For example, use a motor vehicle record service rather than expecting your recruit to stand in line at the DMV and pay a fee to bring you an MVR. This saves the applicant time and money. All these little helps demonstrate that your transportation department exists to ensure they succeed. That alone speaks volumes to recruits and is much more valuable than .50 cents more an hour than the district down the road.
Accommodate, Don't Constrain
The days of bundling warm bodies into a large training class are over. The problem with this model is that is it focuses on the convenience of the training staff. Making a trainee, who is eager to start driving, wait until "the next class" is available is unrealistic and inconsiderate. The bottom line is this: You risk losing them to another employer. If necessary I will run three classes with only one trainee in each class rather than risk them becoming impatient, losing interest and moving on. Once you have the fish on the hook, reel it in!
It's Not About the Pay
Pay seems to be the principal misnomer and most widely used excuse transportation hiring professionals deploy to justify poor recruiting results. Last year, I could not fill several 40 hour a week, higher wage, driving positions. Why? At the end of the day it's not about the pay, it's about convenient schedules, access to benefits, giving back to one's community and organizational culture. If your employees are complaining about the level of pay consider that there may be a deeper issue. Firstly, you may be attracting and recruiting toxic employees. Second, consider that your institutional culture may propagate discontent, discord and dissension.
Tony Corpin maps this out for us in an article entitled, "Culture is Habit," in the August 2017 issue of School Transportation News. Corpin writes, "Student transporters need to understand the positive and negative motivators for why people work." Consequently, as industry leaders we need to cultivate an atmosphere that amplifies these positive motivators. The bigger picture here, as Corpin rightly points out, is that "culture drives performance" and culture is more important than your bottom line, safety, or being on-time
Finally, notice that I did not include anything about clever marketing, signing bonuses, or job fairs. Our only means of advertising is three "Now Hiring" banners at high traffic intersections. I attribute our recruiting success to our reputation in our community as being an exceptional place to work. If you are experiencing recruiting woes and lows, then consider looking at the process from a different perspective.
---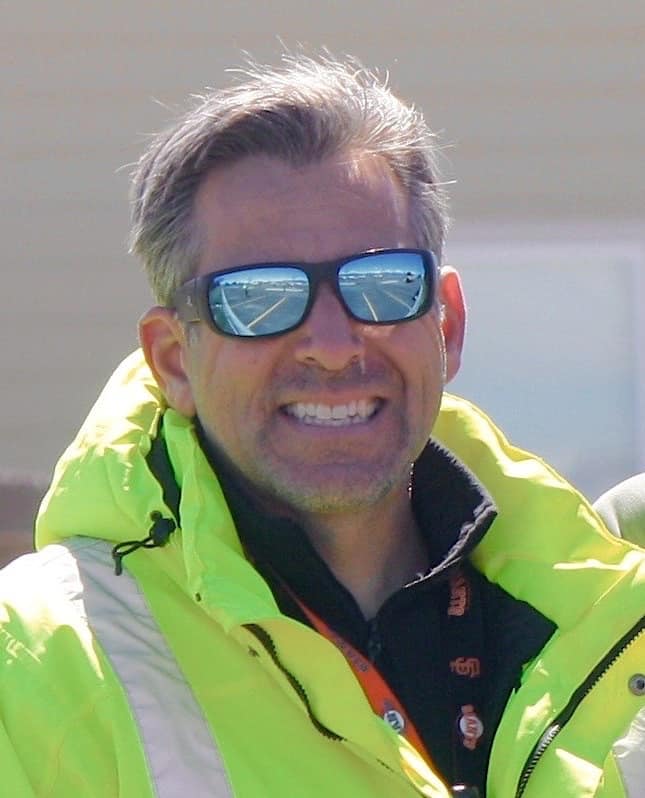 Robert Leach is a transportation supervisor at Academy District 20 in Colorado Springs, CO. He is responsible for recruiting, training, and relief/substitute drivers. In 2017, he was named "Colorado's Best Trainer" by the Colorado State Pupil Transportation Association. Robert writes and teaches frequently on organization development, strategic planning and business ethics. He can be reached at robert.leach@asd20.org.