It's official: The U.S. is now the top global producer of crude oil for the first time since 1973, according to preliminary estimates released by the U.S. Energy Department. This is good news for future diesel fuel prices nationwide.
"The United States likely surpassed Russia and Saudi Arabia to become the world's largest crude oil producer earlier this year, based on preliminary estimates in EIA's Short-Term Energy Outlook (STEO)," according to the U.S. Energy Information Administration (EIA) on Sept. 12. "In February, U.S. crude oil production exceeded that of Saudi Arabia for the first time in more than two decades. In June and August, the United States surpassed Russia in crude oil production for the first time since February 1999."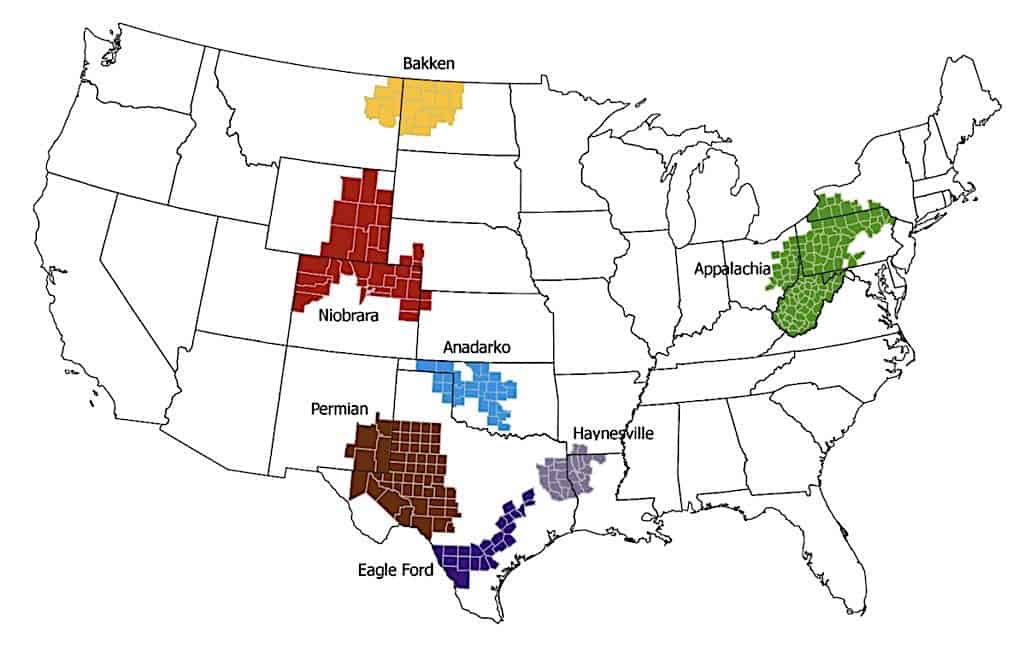 The EIA added that U.S. crude oil production is forecast to continue to exceed Russian and Saudi Arabian production for the rest of this year and through 2019.
In particular, the EIA estimated that U.S. crude oil production averaged 10.9 million barrels per day (b/d) for the month of August, a jump of 120,000 b/d from June. That approximate level should continue, as EIA forecasted that U.S. crude oil production will average 10.7 million b/d for 2018, "up from 9.4 million b/d in 2017, and will average 11.5 million b/d in 2019."
It reminds me of the good feeling that overtakes us after devouring a tasty charbroiled T-bone steak and fries with a favorite beer—true satisfaction that your hunger and appetite were quenched, and you know for sure that you really are going to start paying lower prices very soon.
The satisfaction also comes from reading through the latest oil production data, and then seeing a section jump out like this:
"EIA's August Drilling Productivity Report estimates that crude oil production in the Permian region will grow to 3.4 million b/d in September. Current estimates of available regional refinery intake and pipeline takeaway capacity are about 3.6 million b/d. Even though crude oil takeaway infrastructure constraints could contribute to wide price discounts for Permian crude oil through the third quarter of 2019, which would moderate production growth compared with an unconstrained scenario, EIA still expects Permian crude oil production to drive total U.S. production growth next year. Many producers in the region claim they can operate profitably with prices in the mid-$50/b level, and they might use higher-cost transportation options to move crude oil to the U.S. Gulf Coast or other regions. Some producers with a geographically diverse portfolio of upstream properties could also redirect capital to other areas or decide to reduce completion activity until the transportation constraints ease."
The other nice consequence is that when the lower fuel prices begin reaching local school districts, the impact should be widely felt from coast-to-coast, in urban, suburban and rural areas, alike.