Attendees of the STN EXPO that starts this weekend are encouraged to download the free conference and trade show app as they pack their bags for Reno, Nevada.
Step-by-Step Instructions
(Scroll down to watch video instructions.)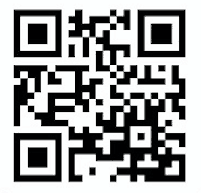 Sponsored by Transfinder, the app is available in the Apple App Store and the Google Play store by searching for "CrowdCompass AttendeeHub." Alternatively, scan the QR code to the right, or visit https://crowd.cc/s/1EyXW.
Install and Open the app.
Next, a "Welcome" page appears, that says, "Let's find your event." In the small search window that appears, type "STN EXPO" in the AttendeeHub search bar and hit the ENTER key. A new window appears that says, "2018 STN EXPO Conference and Trade Show," in Reno, Nevada.
Hit the DOWNLOAD button and approve the pop-up windows that request the following:
"AttendeeHub needs permission to save and open files for this event"
"Allow AttendeeHub to access photos, media, and files on your device?"
"Would you like to receive push notifications from AttendeeHub? AttendeeHub wants to send you push notifications."
Log in using your name, email address, and a verification code which will be emailed to you. You will then be given an opportunity to add a profile picture, share your workplace and occupation, enter your contact information, add a biography, and make your profile public or private.
Alternatively, you may connect your LinkedIn, Facebook, or Twitter accounts and some of this information will be automatically filled in. Connecting these accounts does not let the app post to your accounts without your permission.
Overview of Content
The app features an updated and detailed daily schedule of sessions, workshops and events, plus speaker biographies, a directory of conference attendees, trade show exhibitors, and maps for meeting rooms and the trade show floor at the Peppermill Resort Casino Spa.
Attendees can also download session presentations and handouts, as well as access an activity feed where users can browse posts from attendees, review the School Transportation News social wall and receive event notifications.
New this year is "Click Game," a photo-based scavenger hunt where players use their mobile device to answer specific challenges and collect points. Multiple cash prizes will be announced from the top players—so play early and often.
The app also provides FAQs on EXPO registration hours, hotel information, dining options on property and restaurants around Reno.
And, last but not least, have a great time exploring the exciting exhibits and conference facilities.
Media