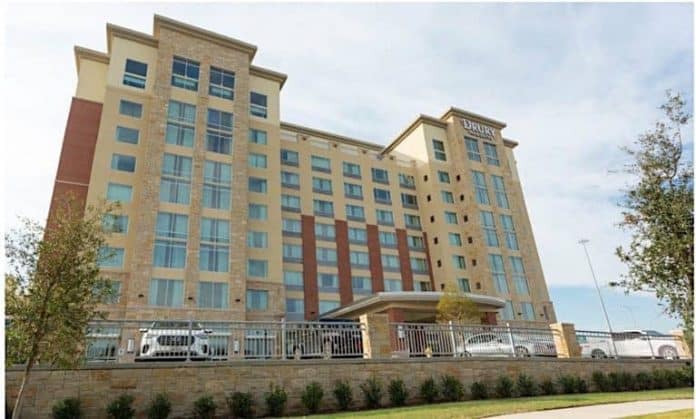 Need a hotel room for the TSD Conference? We have reserved a second hotel room block at the Drury Inn & Suites Dallas Frisco, and are offering rooms at $159 per night!
This new hotel is walking distance from the Frisco Convention Center—where the TSD Conference and trade show will take place—as well as from the Dr. Pepper Arena and Dr. Pepper Ballpark.
There are two ways to book a hotel room at the Drury Inn & Suites Dallas Frisco:
Individual call-in reservations can be made online at www.druryhotels.com. Enter Group number 2343744.
Or call 800-325-0720 and refer to Group number 2343744.
Options for one king bed suite, nonsmoking, and 2 queen beds suite, nonsmoking, are available at the $159 conference discount rate.
No matter the room type, all guests receive:
Free hot breakfast
Free 5:30 p.m. Kickback (enjoy free drinks and snacks at 5:30-7 p.m.)
Free long distance calls for one hour for every room, every night
Free WiFi throughout the hotel
Free soda and popcorn at 3-10 p.m.
So, hurry to book a great room at a great rate!