NOVI, Mich. — Prestolite Electric has introduced two new families of Leece-Neville heavy duty alternators that deliver industry-best output at low engine speeds—the IdlePro and IdlePro Extreme high-efficiency/high-output alternators—for the school bus market. IdlePro and IdlePro Extreme alternators, ideal for Type A, C and D buses, can improve overall school bus electrical performance.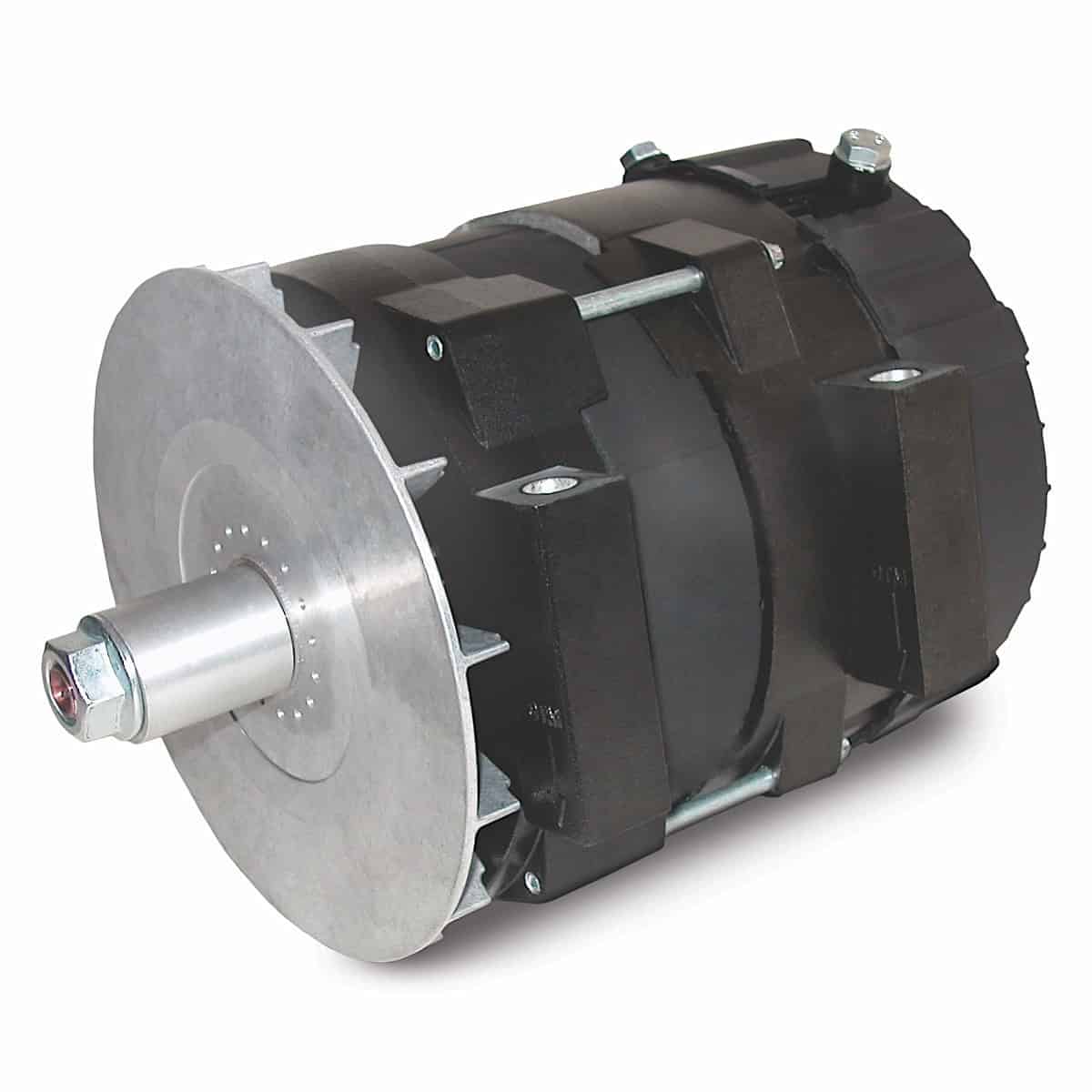 "School buses commonly operate at engine idle with several draws, like lights, air conditioning, heating or various other electrical needs," said Jonathan Smith, assistant director, aftermarket sales and marketing for Prestolite Electric. "IdlePro and IdlePro Extreme alternators are proven solutions for the unique and challenging operating environments of school buses."
Innovative, new IdlePro and IdlePro Extreme alternators feature exclusive technologies that help extend battery life and increase vehicle uptime by enhancing engine and electrical system performance. Each Leece-Neville IdlePro and IdlePro Extreme alternator also includes Prestolite Electric's Isolated Ground Technology, which protects engines from potentially severe electrolytic damage caused by stray voltage.
Leece-Neville IdlePro Alternators (AVI160 Series – High Amp, Dual Internal Fans)
12V: 170-; 190-; 210-; 240-amp outputs
Minimum of 63 percent output of unit's rated maximum output at engine idle speed
Remote sense capable
125 C, -40 C ratings
Heavy duty housing design
Available now in J-180 and Pad mount configurations
Leece-Neville IdlePro Extreme Alternators (BLP4000 Series – High Amp, Brushless)
12V: 220-;240-; 280-; 325-; 350; 420-amp outputs
Minimum of 90 percent output of unit's rated maximum output (200+ amps) at engine idle speed*
Remote sense capable
Dual cable terminals (B+/B-) positioned laterally and axially
125 C, -40 C ratings
Heavy duty housing design
Available now in Pad mount configurations (J-180 mount coming soon)
To learn more about these and other Leece-Neville products, please contact your Leece-Neville Heavy Duty Systems representative, email marketing@prestolite-marketing.com and visit www.prestolite.com.
*Certain applications
About Prestolite Electric Inc.
The Prestolite and Leece-Neville product line includes high-output alternators and gear reduction starter motors for on- and off-highway trucks, military applications, mining vehicles, school and city buses, motor coaches and other uses. The company has received certificates of registration to the ISO/TS 16949:2009 Quality Management and ISO 14001:2004 Environmental Management systems.
Prestolite is a division of Broad-Ocean Motors, a global supplier of high-tech, high-quality motors, alternators and starters to multiple markets, including appliance, air handling and commercial transportation.