NASHVILLE, Tenn. — Bridgestone Americas today announced that Eric Higgs, currently VP of marketing of its commercial group, Bridgestone Americas Tire Operations (BATO), has been named president of its truck, bus and retread tires group for U.S. and Canada, BATO, effective Sept. 1, 2018. Eric is succeeding Joseph Saoud, who recently became president of BATO Latin America.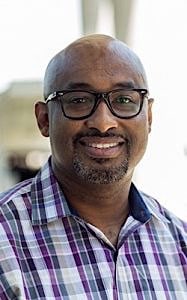 As president, Higgs will lead sales, distribution and integrated business planning for its commercial tire and retread business in North America. He also will oversee the development and delivery of innovative new products, technologies and services that drive value for original equipment manufacturers, fleet customers and commercial tire dealers.
"This is a pivotal time for our industry as new technologies and data-driven platforms are impacting the way fleet owners and managers do business," said Scott Damon, president, commercial group, U.S. and Canada, BATO. "Eric has demonstrated his ability to anticipate these shifts and pioneer new ways to create value for our customers and dealers. His commitment to make mobility more efficient for fleet customers makes him the right person to take on the role of president, and I look forward to the development of the team under his leadership."
Higgs brings more than 20 years of leadership experience in global business roles to his new position. He joined Bridgestone in 2016, and has been instrumental in driving growth for the commercial truck, retread and off-the-road tire businesses, through brand-building programs and customer-centric marketing initiatives. Prior to joining Bridgestone, Higgs worked at Kimberly-Clark Corp., where was GM for the Hands & Face category. He also spent 18 years at Procter & Gamble in multiple marketing and manufacturing roles. Higgs earned a bachelor of science in chemical engineering degree from the University of Illinois at Urbana-Champaign, and received an MBA from Duke University.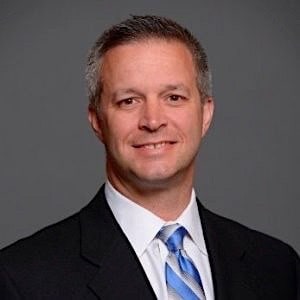 Steve Sutherland, the current executive director, sales, distribution and global accounts at Firestone Ag, will assume the role of VP of marketing, commercial group, U.S. and Canada, BATO. In this role, Sutherland will lead the overarching marketing strategy for the commercial group, and have direct marketing oversight for the commercial truck, Bandag retread, off-the-road (OTR) and Firestone Ag tire businesses.
Sutherland has more than 20 years of sales and leadership experience in the tire and rubber industry. He joined Bandag in 1998 as a sales manager, and quickly worked his way up in the organization as director of fleet sales, division manager and regional general manager. In 2011, he was promoted to director of sales, distribution and technical services for the Bridgestone commercial organization supporting the OTR, commercial truck tire and retread businesses. Sutherland has a bachelor's degree in international economics, and earned his MBA from the University of Illinois at Urbana-Champaign.
"Steve is a proven leader with a strong track record of success in the tire and rubber industry," said Damon. "He is the right person to lead the commercial marketing organization at Bridgestone, to advance our efforts to deliver innovative products, services and solutions that meet the needs of fleet customers and drive growth for our commercial tire dealers."
For more company news, visit: BridgestoneAmericas.com
About Bridgestone Americas, Inc.
Nashville-based Bridgestone Americas, Inc. (BSAM) is the U.S. subsidiary of Bridgestone Corp., the world's largest tire and rubber company. BSAM and its subsidiaries develop, manufacture and market a wide range of Bridgestone, Firestone and associated brand tires to address the needs of a broad range of customers. Those include consumers, automotive and commercial vehicle original equipment manufacturers, and those in the agricultural, forestry and mining industries. The companies are engaged in retreading operations throughout the Western Hemisphere, and produce air springs, roofing materials, and industrial fibers and textiles. The BSAM family of companies also operates the world's largest chain of automotive tire and service centers. Guided by its One Team, One Planet message, the company is dedicated to achieving a positive environmental impact in all of the communities it calls home.