AMSTERDAM, N.Y. — Mohawk Lifts unveiled today the Mohawk Vertical Rise Lift model VRL. The vertical lifts range in capacity from 33,000 to 99,000 lbs.
The vertical lifts are available in runway lengths from 23 feet to 48 feet long. They are available in surface, flush or recessed mount versions.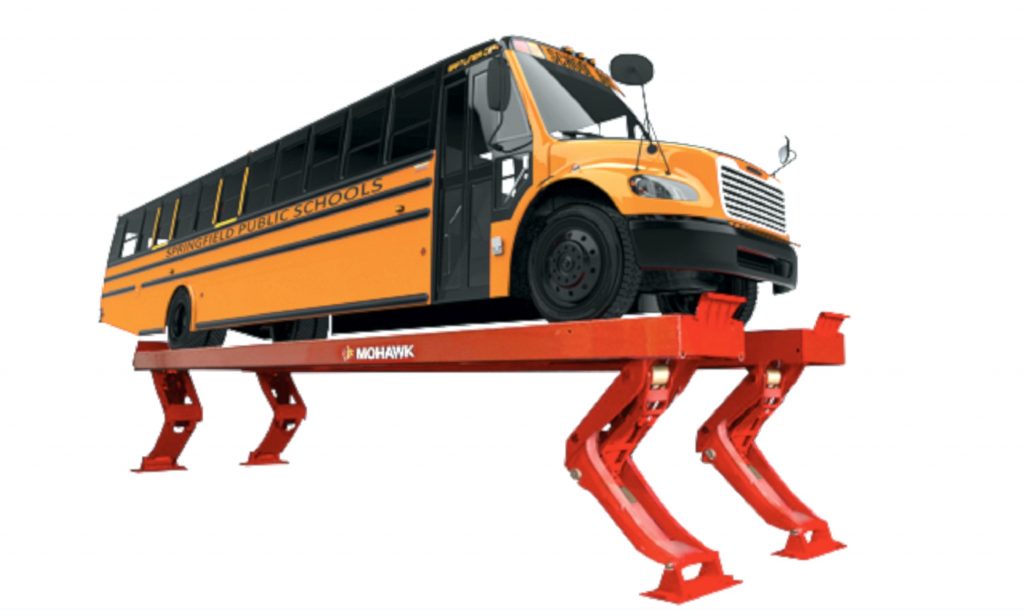 Like all Mohawk Lifts, the vertical lift comes with many options. Those options include rolling wheels free jacks, track lighting or galvanized versions for wash bay applications.
About Mohawk
Since 1981, Mohawk has manufactured the highest quality, safest auto and truck garage lifts available. Mohawk has thousands of lifts in the field today that are 25+ years old, which are still used every day and will be for years to come.
Mohawk is the #1 lift supplier for all government, state, utility and fleet lifting requirements. Mohawk's popularity is based on a combination of safety systems, design, construction and the most inclusive warranty in the lift industry.
Mohawk Lifts are proudly designed, welded and manufactured in the USA. The Mohawk Lifts factory is located in upstate N.Y. and has grown to employ 75 people. Mohawk also helps to support many U.S.-based companies by purchasing products throughout the USA. www.mohawklifts.com