ORLANDO, Fla. – REV Group, a leading manufacturer of motor vehicles for commercial, fire & emergency and recreation markets, today announced that Ken Becker has been named director of national accounts for REV Bus Group. Becker will represent REV Group's commercial, transit and school bus brands and report to John Walsh, vice president of sales and marketing for REV Bus Group.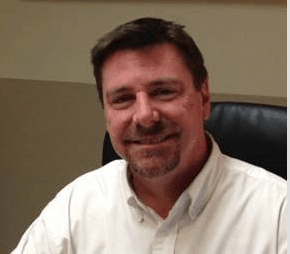 Ken Becker"I am pleased to have Ken apart of the REV Bus team," Walsh said. "His vast industry knowledge and experience will be beneficial, allowing REV Bus to become closer to our customer base in the bus industry."
Becker added, "I'm extremely happy to be part of the REV Group sales team. REV Group's diverse product offering from small paratransit vehicles to large heavy-duty buses provide a tremendous opportunity for market share growth. With strong and creative leadership and a spirit for continuous innovation, REV Group has a very bright future".
Becker arrives from ARBOC Specialty Vehicles, LLC where he has been the national sales manager since 2013. Prior to this, he held positions of sales to new and existing customers at the VPG Auto/MV-1 and several Midwest bus dealerships and manufacturers. Becker earned his Bachelor of Science – Marketing and Business Administration from Illinois State University.
About REV
REV Group, Inc. is a +$1.7 billion manufacturer of industry leading motor vehicle brands serving commercial, fire & emergency and recreation markets. Within the commercial division, REV offers a wide breadth of products under a number of iconic brands including Collins Bus, Champion Bus, Federal Coach, Goshen Coach, ElDorado, ElDorado Mobility, Krystal luxury buses, Capacity terminal trucks and Laymor sweepers. The recreation vehicle division produces a full line of both gas and diesel powered RVs. The fire & emergency division offers a complete line of fire apparatus and ambulance vehicles. For more information about REV visit www.REVgroup.com