ITASCA, Ill. — Jeff Sass has joined Hendrickson in a new key role as vice president of marketing.
"In this new role, Jeff will be leading Hendrickson's marketing initiatives and responsible for creating and implementing business strategies for both product roadmaps and brands. He will drive Hendrickson's marketing strategies, identifying new markets, and creating integrated business development strategies. Jeff will also oversee marketing and communications and lead our voice of the customer efforts, increasing our customer-focused goals," stated Gary Gerstenslager, president and chief executive officer of Hendrickson.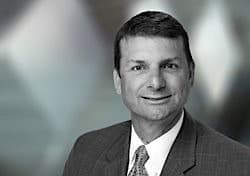 Jeff is a well-known figure in the heavy-duty commercial transportation industry with over 25 years of experience. Most recently, he was the senior VP of North American sales and marketing for Navistar. Prior to that, he held several leadership positions at PACCAR, including national sales manager of Peterbilt for PACCAR Parts. He was also director of marketing, planning and research at Kenworth Truck Company. Jeff earned an MBA in marketing from Seattle University and a BS from the University of Oregon.
About Hendrickson
Hendrickson, a Boler company, is a leading global manufacturer and supplier of medium-and heavy-duty mechanical, elastomeric and air suspensions; integrated and nonintegrated axle and brake systems; tire pressure control systems; auxiliary lift axles systems; parabolic and multi-leaf springs; stabilizers; bumper; and components to the global commercial transportation industry. Hendrickson, based in Itasca, Ill., has continued to meet the needs of the transportation industry for more than 100 years. www.hendrickson-intl.com