Jeff Cassell, founder of School Bus Safety Company, Inc. (SBSC), North America's premier school bus safety and training company, has been chosen to speak at the upcoming School Transportation News (STN) Transportation Director Summit in Reno, Nevada.
School districts across the U.S. are bracing for new Federal Motor Carrier Safety Administration regulations that will set new training standards for school bus driver applicants and establish new reporting requirements for transportation directors. The Final Rule is a result of the Moving Ahead for Progress in the 21st Century Act (MAP-21) passed in Congress in 2012, which has a compliance date of Feb. 7, 2020.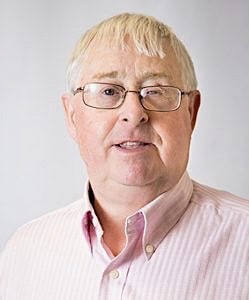 Cassell will be discussing the nuances of the new regulation and what it means for school districts and transportation contractors, including how they can navigate the extensive requirements to become compliant. His presentation will take place from 11:30 am to 12:00 pm on Saturday, July 14, at the Peppermill Resort in Reno. It will be part of the STN EXPO's Transportation Director Summit.
"We welcome the Final Rule, because it establishes a national set of minimum standards for bus driver training," stated Cassell. "Each state currently has its own set of minimum requirements for school bus driver training and they are all over the map. The new rules put in a standard minimum across all states, which is good, but what really matters is the quality of the training and the outcomes, not the length of training. We continue to work with the National Association of Pupil Transportation to develop the materials, practices and processes to help all locations get compliant with the new rules. Complying with this new rule is a tremendous opportunity to take the safety of school bus transportation to an even higher level."
SBSC is known industry-wide for its school bus driver safety and training programs. Through its diverse catalogue of DVDs and new online Learning Management System (LMS), the company has well over 100 available modules. These range from its nationally recognized Safety Leadership Program, to other topics, such as Bullying Prevention, Transporting Students with Special Needs, CDL Training, and Student Safety, to name a few. The videos are available on DVD through the company's website and also online through the new LMS format.
"We've had great success throughout North America with our training courses for school bus drivers," added Cassell. "Our courses change the behavior of drivers, to avoid accidents and keep everyone safe. We now look forward to working with more school districts and contractors, to help them become compliant regarding the Final Rule and raising the level of safety in school bus transportation."
Representatives from SBSC will be available to discuss school transportation safety on Tuesday, July 17, at Booth #339 at the STN Expo trade show. To learn more about School Bus Safety Company, Inc. or to purchase training videos from their catalogue, please visit: http://www.schoolbussafetyco.com
About School Bus Safety Company, Inc.
The experts at the School Bus Safety Co., Inc. (SBSC) have been designing school bus driver training programs for more than 20 years. SBSC was founded by Jeff Cassell, a safety expert with more than 20 years of experience in making kids safer. He was responsible for both the installation of crossing gates on more than 38,000 buses and the first major installation of the Child Check-Mate System to ensure that drivers checked for sleeping children. http://www.schoolbussafetyco.com