Mechanic Jose Gudino and Maintenance, Operations and Transportation Secretary Teresa Altom were the two transportation representatives among the nine classified school employees honored for their dedication to California's public-school students.
Jose "JR" Gudino, a mechanic for Campbell Union High School District won the Skilled Trades Services category this month from the California Department of Education. He has 11 years of service and helps the district by providing transportation for all of its students with disabilities, ensuring food services, while also being involved in all budgeting and expense meetings and planning for new electric buses.
In a statement released by the district, Superintendent Robert Bravo congratulated Gudino for his achievements.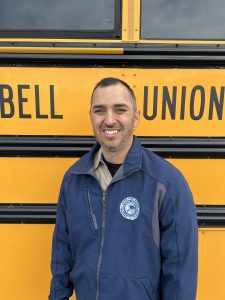 "Families don't always get to see behind the curtain and learn about the work of our employees like JR," Bravo stated. "Jose's recognition by the state exemplifies the quality of service that JR provides and how our classified employees have helped us keep smooth school operations over the last few years."
Additionally, Gudino reportedly went above and beyond when several buses were rendered inoperable after the batteries were stolen. He ensured that parts were sourced and installed over a weekend so that students would be transported to school on time come Monday.
Meanwhile, the other transportation recipient is Teresa Altom, who has been a maintenance, operations and transportation secretary at Hart-Ransom Union School District in Stanislaus County for the past 21 years.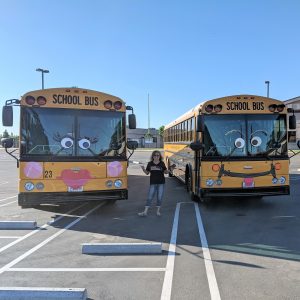 Altom was recognized for a wide range of responsibilities including the creation and establishment of yearly bus routes and student ridership within the school district. Altom then takes this information to develop class lists of new students registered to ride the bus and makes color-coded wristbands for kindergarten students assigned to color-coded buses and their associated routes.
On a social media post, Altom was congratulated by the Stanislaus County Office of Education for her dedication and service to the school district.
The Classified School Employees of the Year awards are given to outstanding employees that create a school environment that contributes to the whole child by promoting student achievement, safety and health. This award can be given to bus drivers, cafeteria workers, instructional aides and other employees that meet the requirements.
"My heartfelt congratulations go to these outstanding employees for going the extra mile to step up and support California's students so they can continue to learn," said State Superintendent Tony Thurmond via a statement. "These dedicated employees make sure kids have healthy meals, safe campuses and transportation, and systems and supports during difficult and unexpected changes—ensuring all students are supported in their lives and in their education."
The winners were officially honored by Thurmond at a luncheon on May 23. This year's recipients were chosen from 151 nominations statewide.
---
Related: ACT Expo Announces the Winners of the 2023 Fleet Awards
Related: Ulster County, New York Names its School Bus Driver of the Year
Related: New York Administrator Wins National Superintendent of the Year
Related: Durham School Services Team Members in Michigan Recognized for Exemplary Service and Dedication to Students