Q'Straint/Sure-Lok awarded Diana Hollander, the Nevada state director for pupil transportation, with the 13th annual Peter J. Grandolfo Memorial Award of Excellence before the opening keynote presentation for the STN EXPO Reno.
The award recalls the passion for student transportation training that was exhibited by Grandolfo, a former director of transportation for Chicago Public Schools and board member of the National Association for Pupil Transportation. This award and the people who have received it help keep his memory alive, said his widow Linda Grandolfo.
"Peter's passion was your passion, he loved school buses," added Linda Grandolfo, who also manages STN EXPO and TSD Conference onsite registration. "Peter came to school transportation not through the school bus industry. His master's degree was in physical science, so he came through it in kind of a different way, through the education system."
Linda spoke of her late husband at the STN EXPO opening keynote presentation, and shared his love of the transportation industry and the accomplishments he made. Peter became involved in student transportation in the city of Chicago, and he fell in love with the industry, making it his passion.
"His decision was to learn as much as he could about student transportation and to learn it from the bottom up," Linda said. "He wanted to learn what mechanics did, what drivers did, what administrators did."
Linda added, "he had a huge passion for safety and a huge passion for drivers, those people that drove the children back and forth to school every day."
Linda added that Hollander embodies the principles of Peter and has a huge passion for training, safety and for the drivers as well.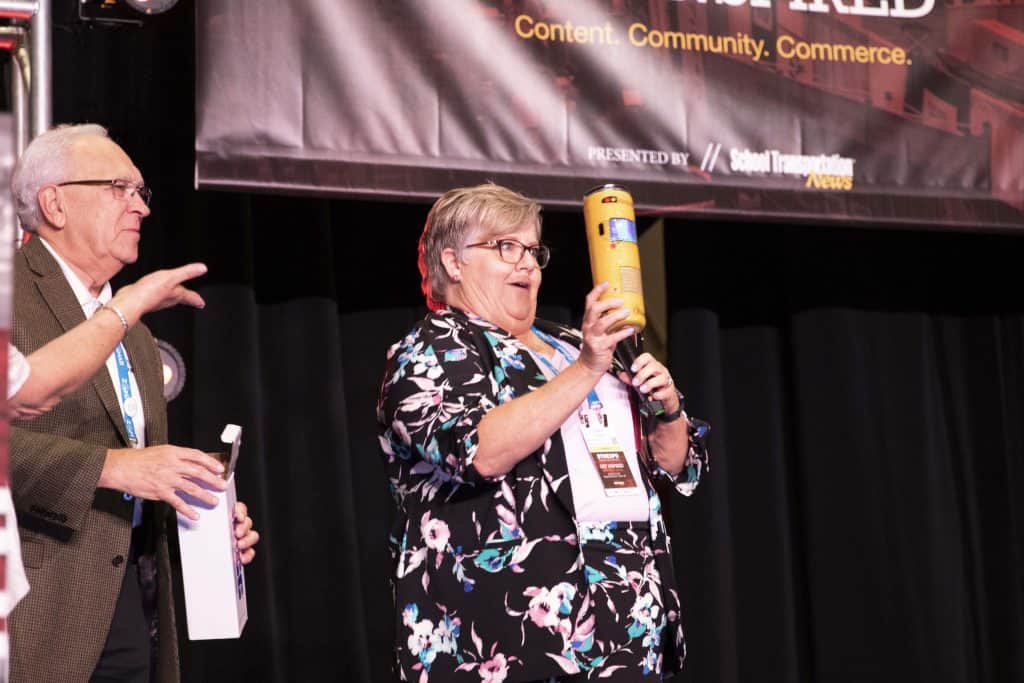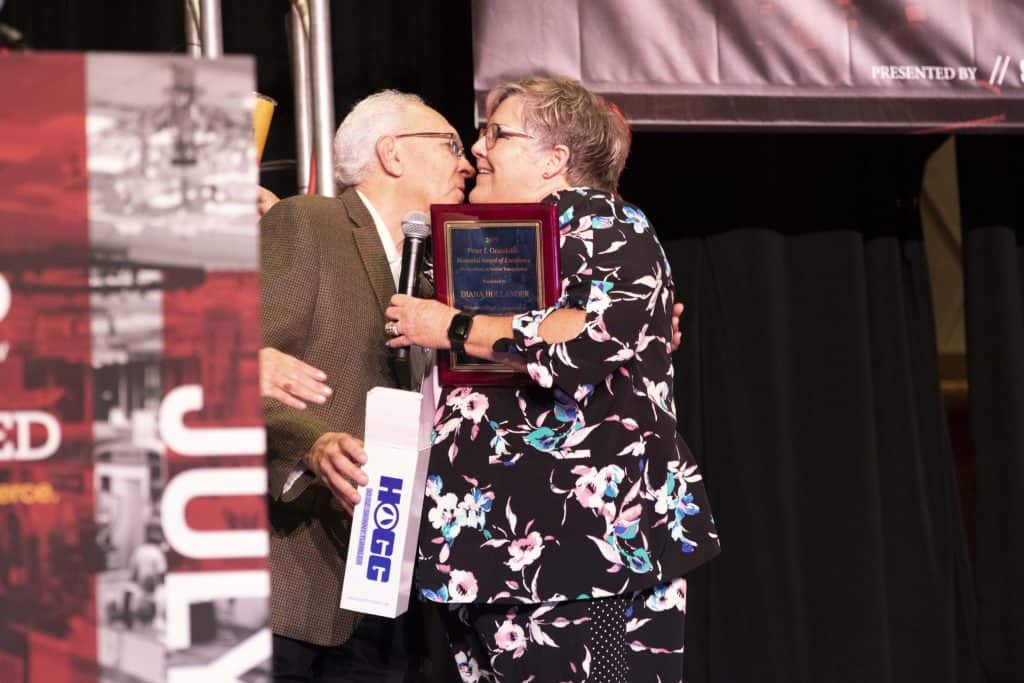 Q'Straint has continued to sponsor the award for the past 13 years, and representative Bud Fears said that Peter's passion spills over to the industry, inspiring many.
"The winner today, I have the great pleasure of knowing this person for many years," Fears said. "It's a real honor to be able to present this award."
Hollander said it's a great honor to be nominated by your peers, especially as she had the pleasure of knowing Peter well.
Hollander has been the Nevada Director for Pupil Transportation for the past 23 years and is retiring in October 2019. Visit our impactful woman in school transportation news profiles to read more about Hollander and her accomplishments.