A leading pediatrician and member of an American Academy of Pediatrics (AAP) workgroup on transporting students with special health needs broke down COIVD-19 school reopening guidance during a keynote presentation on Tuesday during TSD Virtual.
Dr. Marilyn Bull, a neurodevelopmental physician in the division of developmental pediatrics at Riley Hospital for Children at Indiana University Health in Indianapolis, said that while the AAP states that reopening schools is essential to provide students with proper resources, it must be done safely.
The AAP released interim guidance in August that advised the precautions that should be taken prior to reopening schools. Bull clarified that the guidance is reviewed every 30 days and changes will be made as needed. The guidance came after the AAP stated in July that students need in-person education.
According to the latest research, she said adolescents remain less likely to contract SARS-CoV-2, the virus that causes COVID-19, or be asymptomatic carriers. This means children are less likely to spread it, she explained, except in circumstances when children with special needs are involved.
Bull said students with disabilities and compromised immune systems might have a greater risk of contracting COVID-19.
Despite relatively little information being definitive on how COVID-19 affects the reopening of schools, Bull said that the topic dominates concerns shared by her patients.
AAP continues to strongly advocate for schools to make investments in resources such as cloth face coverings, potentially requiring medical masks for school nurses as students might visit medical offices if symptomatic, frequent hand washing, and safe distancing.
Bull said she continues to work alongside Dr. Joseph O'Neil at the Riley Children's Hospital at IU Health to establish the interim guidance, which includes addressing questions regarding cleaning and disinfecting. She explained that cleaning refers to the removal of germs while disinfecting uses chemicals to kill the germs.
When it comes to child safety restraint systems and seatbelts, the equipment should not be disinfected, as chemicals can degrade the necessary strength, which could possibly compromise crashworthiness. Instead, Bull recommended, CSRS should be cleaned with mild detergent and water.
Also a member of the National Child Passenger Safety Board, Bull advised that when using disinfectants on school buses or equipment, proper skin protection should be worn, along with adequate ventilation. And no more than the recommended amount of solution should be used. She added that room-temperature water should be used for dilution unless otherwise stated, and she recommended that student transporters avoid mixing chemical products.
Bull also discussed the subject of hand sanitizer, which should be used when soap and water is not available. She advised keeping it out of the reach of children and only applying it when an adult is present.
The AAP also encourages mask use by students and staff unless an underlying condition in students prohibits its use, for instance, children who have respiratory conditions or can't remove the mask themselves. Bull also recommends that students and parents pick out masks together and parents show the students how to properly wear the masks.
When transporting multiple students at one time, she said the AAP interim guidance states a seating plan should be established, and seats should be marked where students can and cannot sit. She also suggested that student transporters may use barriers to separate students from each other or from bus drivers and monitors. However, school districts and bus contractors must first confirm with their state officials if these barriers are allowed in school buses.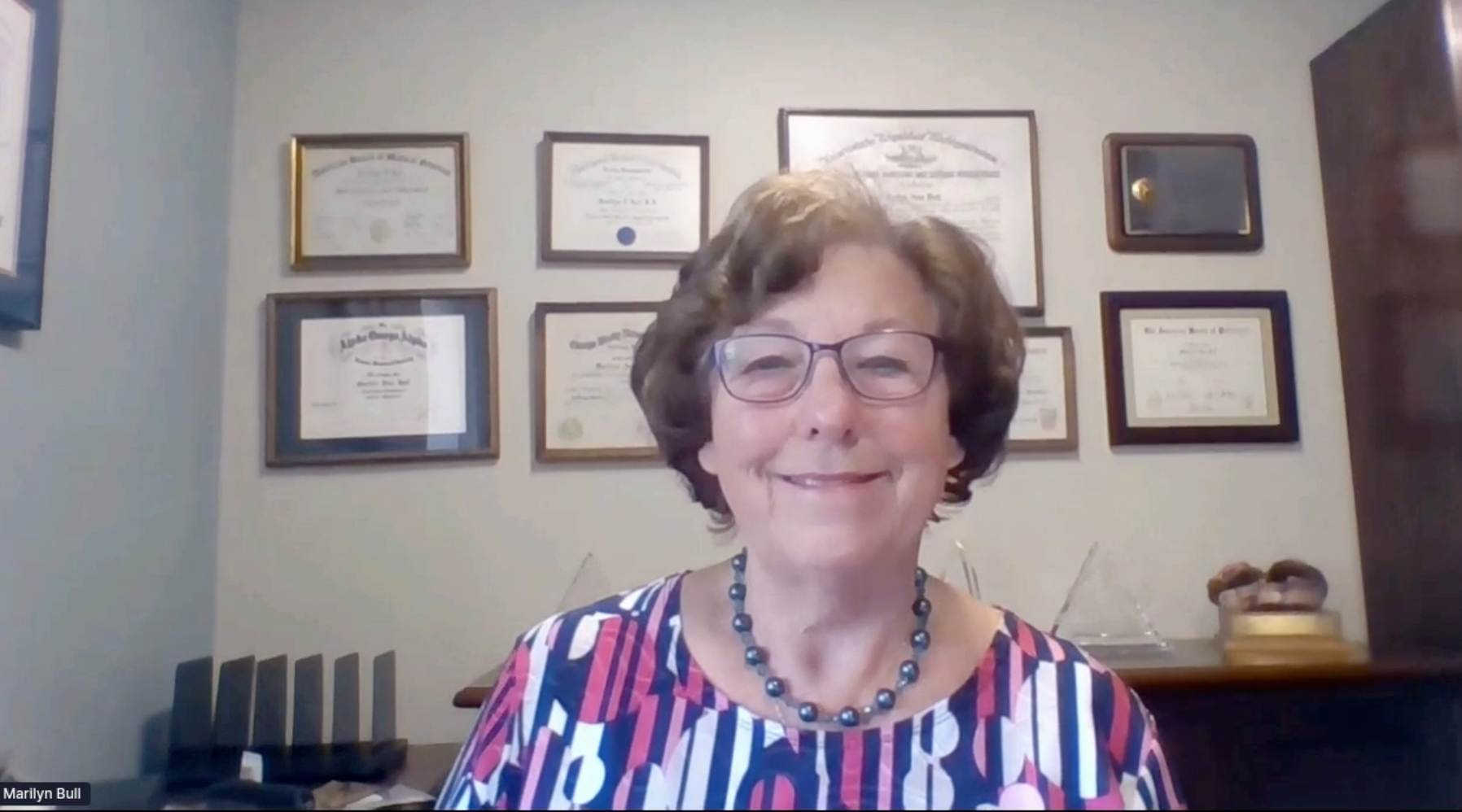 If a child is suspected to have COVID-19, Bull said the seat or harness the child was using should be taken out of service for "a few days." The previous assumption that CSRS should be taken out of service and isolated for at least a week.
She said the equipment should be cleaned and disinfected per manufacture guidelines.
When transporting students with disabilities and special needs back to in-person education, she advised districts to have parents screen their children prior to going to the bus stop, review their student individualized education programs and Section 504 requirements, as well as assign student seats to minimize the number of riders.
Bull also encouraged the use of alternative transportation, like biking or walking to school if possible and safe.
---
Related: AAP Advises Against Disinfecting Child Safety Restraint Systems
Related: National Academies Advises School Districts to Prioritize Full-Time, In-Person Classes
Related: American Academy of Pediatrics Says Students Need In-Person Instruction
Related: Cleaning, Screening and Accountability
Related: COVID-19 Takes Industry to Cleaners
---
Following the keynote presentation, Bull joined Angela McDonald, a registered nurse with the Kentucky Department of Education, and Sue Shutrump, supervisor of occupational therapy and physical therapy services at Trumbull County Educational Service Center in Ohio, for a panel discussion.
The session, "Roundtable on American Academy Pediatrics Guidance for Special Education," discussed in detail some of the topics Bull mentioned during her plenary sessiono. Shutrump said one of the biggest challenges is ensuring students can communicate their needs and ensure they are secure in their seats.
She said masks can also quickly turn into a difficult situation, potentially causing an anxiety attack for the student. Shutrump advised that both the transportation and academic teams should collaborate with parents and students to find a mask that works best for the individual.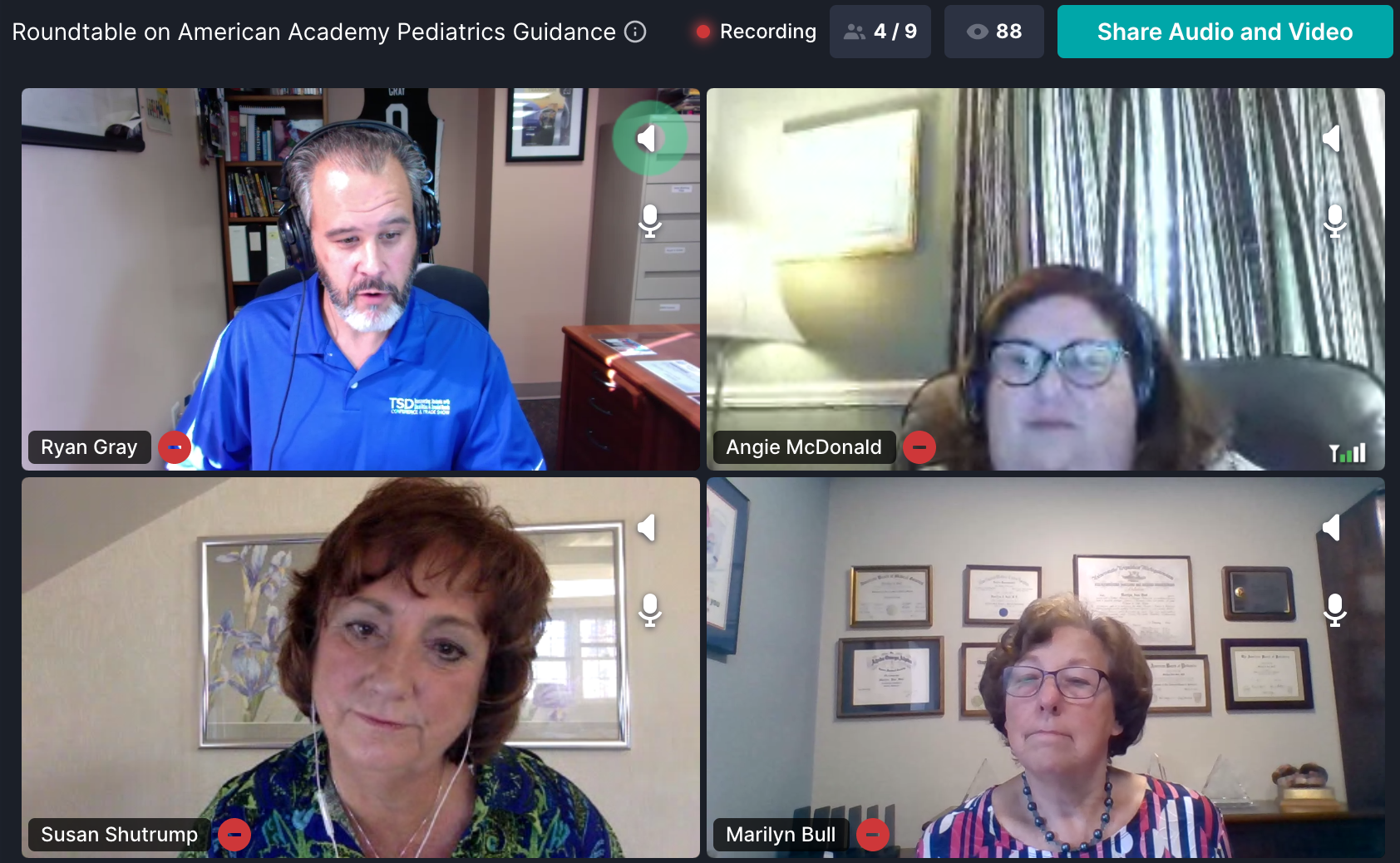 She said the same can be done with hand sanitizer, as some students have sensory challenges and are intolerant of certain scents or textures. She advised trying out different options. Shutrump said she has found success with spray sanitizers as the fine mist evaporates quickly.
Proper onboard ventilation, as Bull mentioned, is key and should be accomplished whenever possible, not only to help mitigate the spread of COVID-19, but also to air out the chemicals being used when cleaning or disinfecting.
McDonald explained that ventilation is one of the subjects the Kentucky DOE was struggling with, as it is not always possible. She said chemical odors could potentially cause allergic reactions for students as well as staff. She said her agency encourages school districts to avoid using chemicals in a classroom when kids are around, and the same applies to school buses. Instead, she advised cleaning after school and the completion of routes to provide time for the chemicals to fully dissipate before the children return in the morning.
Despite the temperature in Frankfort, Kentucky, on Tuesday being in the 80's, McDonald added that most school districts will be unable to open bus windows during colder fall and winter months. Opening windows could also trigger allergies in some students.