History tends to repeat itself, whether it's fashion trends, economic conditions, sickness epidemics, or as Tom Burr and other industry veterans like him have witnessed, school bus fuel acceptance.
Burr has also witnessed repetition throughout his career, starting in transportation with public school districts, transitioning to private contractors, and now returning to the public side. But amid his moves, what has remained a constant is his dedication to and passion for the school bus industry.
When Burr began driving a school bus in 1984 at St. Cloud Area School District 742, located in Waite Park, Minnesota, the operation consisted of gasoline and propane buses. More than 35 years later, the industry has returned to those fuels as the most favored options to diesel.
The more things change, the more they remain the same.
"History is repeating itself. When I first started driving a school bus in St. Cloud, we still had gas buses. Then all of a sudden you had a trend, or a big trend [toward diesel buses], and I mean, there were many years you couldn't even find a gas bus."
The return of greater acceptance for gasoline and propane buses are among many other changes the industry is slowly starting to adopt, he observed.
"I have always been told, and I've seen this in various seminars, but the school bus industry is probably upwards of 10 years behind the auto industry," Burr explained.
35 Years in the Transportation Industry and Counting
Burr started his career in the industry like many others, as a school bus driver. He chose to drive while attending St. Cloud State University because the hours worked so well around his class schedule. During this time, he added, half of the driving labor force at the district was comprised of college students.
In June 1987, Burr graduated with a double major in criminal justice and psychology. He left the industry for two months before he received a call that his previous assistant supervisor of transportation was promoted to supervisor. So, the district needed someone to fill that vacant position.
Burr was hired and served in the assistant supervisor role for St. Cloud for four years before becoming the supervisor in 1991. Three years later, Burr moved districts and became the transportation director at Wayzata Public Schools, located west of Minneapolis.
It was after his time at Wayzata that Burr crossed over to the private side of transportation. In spring 2000, Joe Regan at Adam Services, Inc. approached him to start a private contracting transportation company.
At that time, St. Louis Park Public Schools was struggling with a national vendor. He said kids were being stranded due to buses not showing up and the district was looking for a replacement.
In only five months, Burr and Regan started St. Louis Park Transportation, for which Burr was the manager of for 10 years. They two men purchased 50 school buses and hired 60 employees.
Burr moved on to become the general manager of Vision Transportation, another school bus contracting service, for two and a half years. St. Louis Park Transportation still operates under Park Adam Transportation.
In January 2014, he ventured back to the public side of operations as the director of transportation at Saint Paul Public Schools, where he is currently.
"It's been fun. I've gotten the feel for every operation in Minnesota, as far as suburban, somewhat rural and now urban," Burr explained. "So, I have been able to cover all that territory."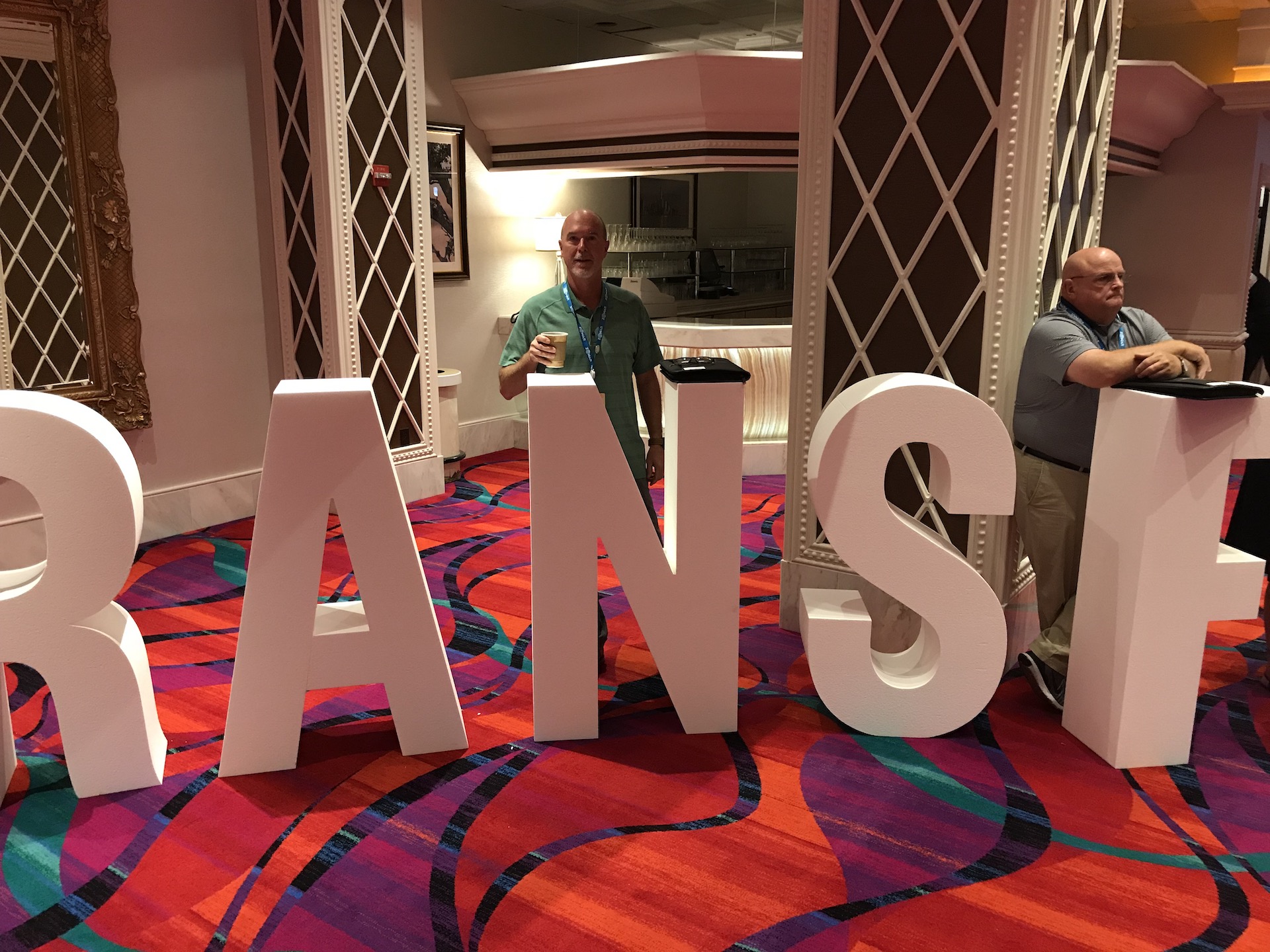 With 22 years on the public side and 13 years on the private side under his belt, Burr said he has seen some challenges and changes across his career.
Biggest Technological Change
When he first started routing, he used a list of kids that he would number. Then he would stretch a piece of mylar over a map of the district, grab a Magic Marker and start drawing lines and numbers.
"The biggest imperfection we had in that style [of routing] was poor numbers," Burr explained. "We used to overload buses, just because we didn't have very accurate data. And anybody in the industry will tell you that one of the worst things to do at the start of the school year is [to] adjust for overloads. It's miserable."
Now, he said computerized routing has changed the game and virtually eliminated that issue. He said the software is much more efficient, adding that it is a "night and day difference."
As far as technological advancements, his district has also implemented GPS tracking on all of its buses and is in the next stage of making it accessible to parents via an app. He also said anti-lock brake systems and lane departure systems are a standard on his buses.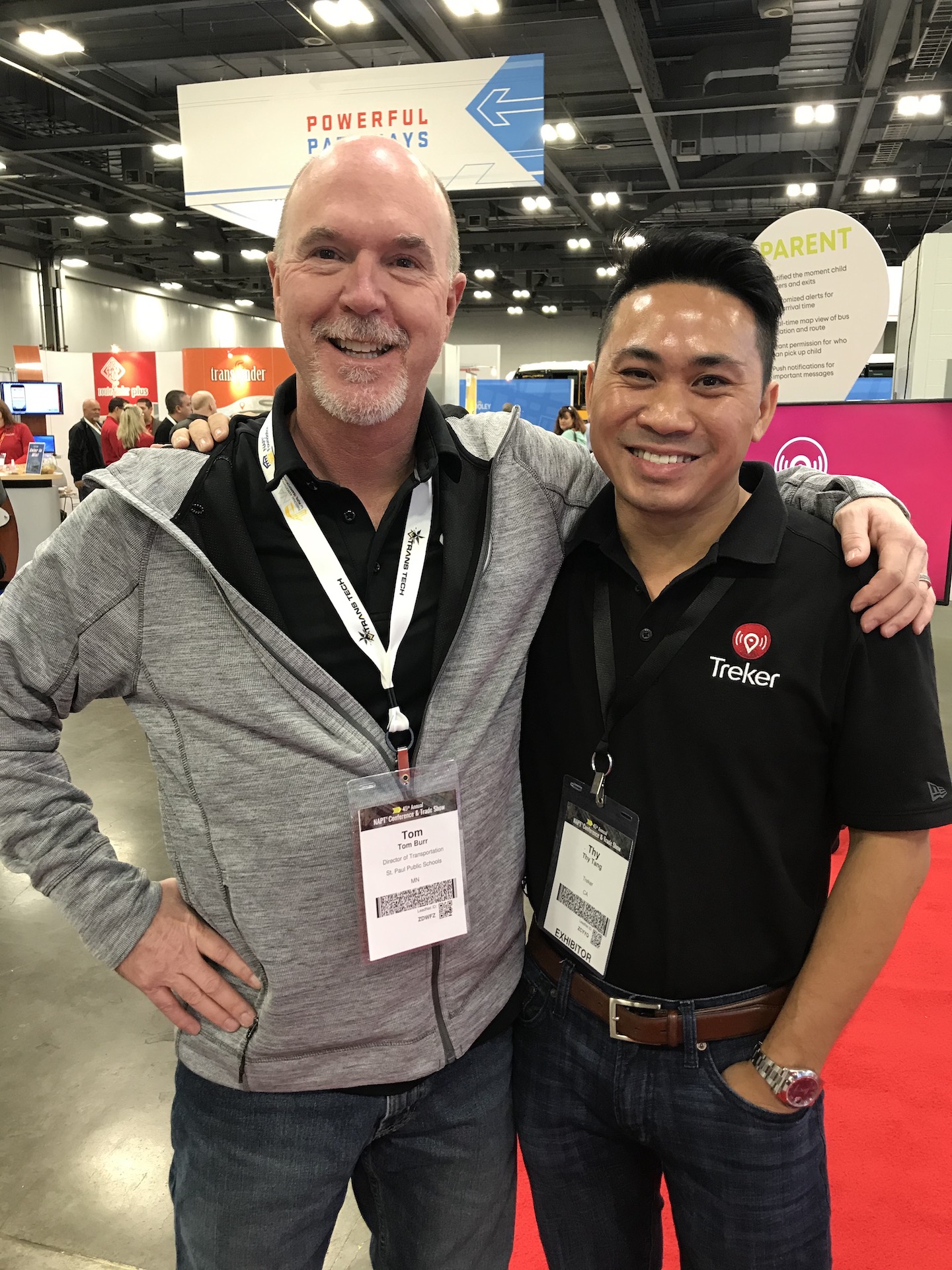 Biggest Operational Change
When asked what Burr believes is the biggest operational change he has noticed throughout his career, he paused. On one hand, he said the industry hasn't changed much. But then he went on to discuss the national school bus driver shortage and lap/shoulder seatbelts.
In terms of the school bus driver shortage, Burr pointed out a familiar observation, namely that a prosperous economy hurts the school bus industry. He added that everyone who wants a job already has one, and no one is picking up driving as a supplement to being laid off. He said he is also shocked by the number of college students who are not driving school buses anymore.
"Due to the lack of college drivers, I would say that school bus drivers are trending older now than in the past," Burr explained. "This also results in the lack of upward mobility in the bus business. If employees start at a younger age, I believe there are more opportunities as they age to transition into management."
And with a shortage of drivers, the various companies that the district contracts with for transportation services have to raise their wages to attract applicants.
"Our contractors need to up their hiring wage, in order to get people in the door. So, in turn, they have to pass that cost along. And I think about 65 percent of our cost is labor," Burr explained.
---
Related: Minnesota School District Retargets School Bus Driver Advertisements
Related: Minnesota Celebrates '76,000 Reasons,' School Bus Driver Appreciation Day
Related: First Student Pilot Tests Electric School Bus in Minnesota
Related: Georgia Student Transporter Places Her Passion in Family, Student Safety
Related: 'Dave Hartzell Speaks Out for His People' in School Bus Industry
---
Saint Paul runs 31 yellow school bus routes in-house, which transport students with the highest involved disabilities, as well as any student who uses a wheelchair. In addition to that, the district contracts out 274 bus routes through seven yellow bus vendors. It also contracts with six different van companies for transporting its homeless population.
Another industry change has been the acceptance of seatbelts on school buses. Burr said that 10 to 15 years ago "seatbelts on school buses was an absolute no. But, with three-point seatbelts integrated into seats, it has made all the difference. Prior to this development, lap seatbelts were the standard and lap seatbelts were very flawed."
Burr said his district retrofitted one bus with the safety restraints. The district worked with the families on the route, but he said the 4-year-old students being transported still had a little trouble getting the belts on and the drivers had to intervene.
"[Seatbelts] are not required in Minnesota yet, but I anticipate there will be a day," Burr explained.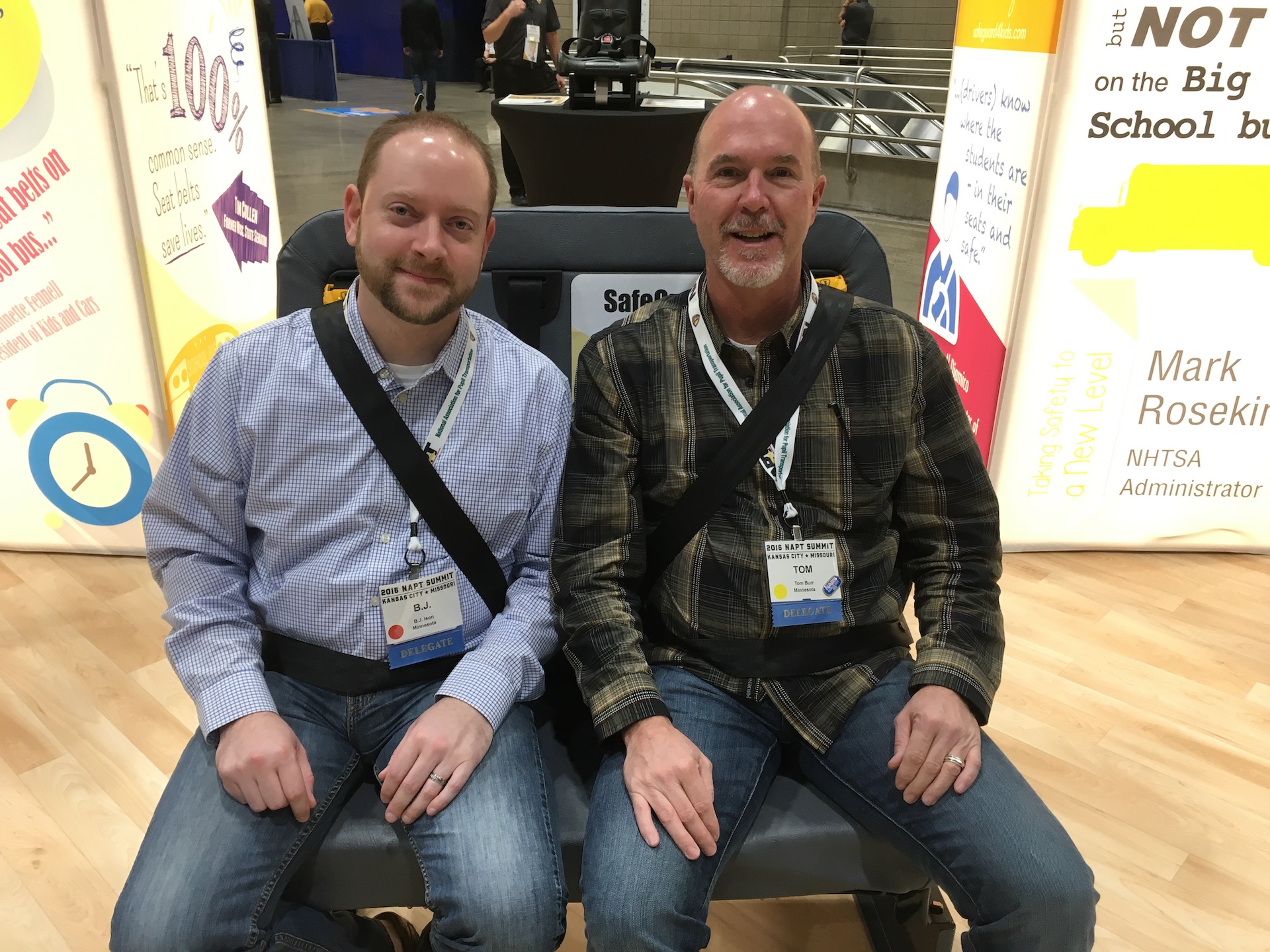 Going Forward
Going forward, Burr said he sees the industry continuing to move toward more safety features. He said crossing gates were a very simple and relatively inexpensive safety measure that helped the industry. But he said there needs to be something done about illegal passing and the lack of labor available.
"I don't know if that is money or if that is time. Everybody believes that money is the complete answer, where I don't know that it is," Burr explained. "You could pay somebody $30 an hour, but if they are only working six hours a day, 180 days a year, that still doesn't add up to a lot of money. I don't know what the answers are to some of these [challenges], but I am willing to get in there and help work on it."
Personally, he is working to lessen school bus referrals at his district and has instituted a website that drivers can log into and report misbehavior. The website allows his team to flag schools that might need a little more assistance.
He said his favorite time is his annual meeting between the second and third academic quarters. He brings in all of his drivers, and they review certain training aspects, which in turn has created a safer environment. They also highlight select drivers who have performed well. Editor's Note: Watch the video above to hear how a First Student bus driver for St. Paul Public Schools interacts with her students daily. 
Burr added that this industry is all he knows and he loves what he does every day.
"I thoroughly enjoy the industry. No matter what anybody does technologically or operationally, the most important thing is the person behind the wheel," Burr concluded.