A House committee approved safety legislation that was introduced following multiple student deaths and injuries at school bus stops last over the past six months. SB 2 now moves to the full House for consideration.
---
---
The bill authored by State Sen. Randy Head would comprehensively address school bus safety issues in Indiana. It passed the state's House Committee on Courts and Criminal Code on Wednesday by a vote of 9 to 3.
Senate Bill 2 Would:
Increase the penalties for drivers who violate school bus stop laws, including making a violation that results in death a Level 5 felony and automatically suspending the driving privileges of those who violate school bus stop laws.
Allow schools the ability to use stop-arm cameras.
Require schools to minimize bus stops that make children cross highways in high-speed areas.
Increase public awareness about Indiana's school bus laws.
2018 Was a Deadly Year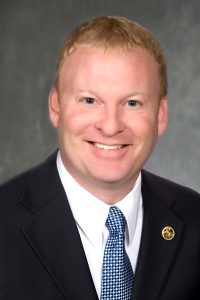 "In 2018, four children lost their lives in accidents involving school buses in our area, causing the families and our entire community great pain," Sen. Head said. "The lives of Hoosier children are sacred, and everyone needs to make sure they are paying attention to their surroundings when on the road. I am hopeful this legislation, if passed, would help prevent similar accidents from occurring in the future."
Other Requirements
SB 2 would also require each school corporation, charter school or accredited nonpublic school that provides student transportation, to review its school bus routes and safety policies annually.