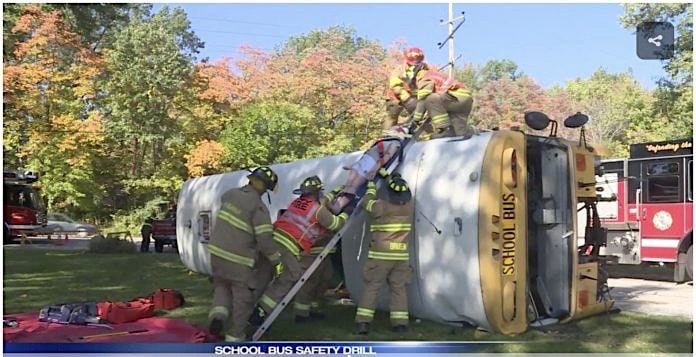 Michigan City Area Schools in Indiana and local firefighters joined forces for School Bus Safety Week efforts to demonstrate a mock school bus crash, to better prepare first responders and student transporters for potential school bus incidents, WSBT reports.
---
---
On Wednesday, Michigan City firefighters created demonstrations of their evacuation methods used during a school bus crash. The training was designed to improve communication and transparency between both groups and to help them better understand what each other need to do in the event of a major crash.
Fire officials indicated they rarely get the opportunity to practice first response protocol with actual school buses. Every Michigan City school bus driver and monitor also participated.
Firefighter Scott Kaletha underscored that ensured that enhancing the safety of children onboard school buses are the major goal of this and similar training exercises.
"Almost every single firefighter that you know, they have a heartfelt string that gets pulled when it comes to kids to when that call comes in about a school bus there's a heightened sense and we need to elevate our game," said Kaletha.