The Montgomery County Public School system (MCPS) in Maryland operates approximately 1,350 school buses every year. Its school buses make up the 8th largest fleet in the country, covering cities such as Rockville, Bethesda, Chevy Chase and Silver Spring.
With that many buses on the road, the chances of a few buses needing service are much higher. You will always experience the normal wear and tear on tires and suspension systems. However, other larger issues can slow the fleet down, such as needing to replace circulation pumps.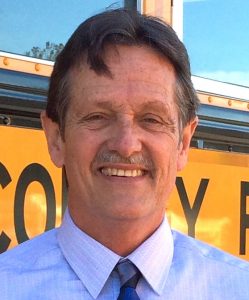 "The Fleet Maintenance department has had a recurring issue throughout the fleet with traditional recirculating pumps on both the rear-engine and conventional-style school buses," said Leon Langley, assistant director of MCPS and immediate past president of the National Association of State Directors of Pupil Transportation Services. "We've replaced hundreds, if not thousands, of these pumps over the years."
Opportunity
While the MCPS maintenance team has gotten efficient at replacing these inferior pumps and keeping downtime to less than one day, no one can predict when a pump will fail. This led to all sorts of unscheduled repairs and increased the costs associated with labor and replacement parts.
In 2016, MCPS had 932 buses with circulation pumps, and it had replaced 245 pumps in the previous 12 months.
School bus operations have been using the same old products with short life cycles for some time. Now, due to budget constraints, maintenance teams are stretching everywhere they can—and that's turning those old products into expensive products. The existing age of the average fleet of school buses is over nine years old. The "budgeted" financial allocation for new school buses is based on a vehicle life of 12+ years—and that number is increasing.
MCPS was on an unsustainable path and that's when it connected with AMETEK Dynamic Fluid Solutions (DFS) at an industry conference. AMETEK DFS has had products on heavy-duty city buses since the early 1990s and its DurA-Tek Prime® pump is a coolant circulation pump specially designed for the school transportation industry.
The MCPS maintenance team was intrigued and installed DurA-Tek Prime® on two of its buses that ran throughout the winter months and into summer.
Solution
DurA-Tek Prime© is a brushless pump featuring a magnetically coupled, seal-less design that eliminates leaks. With a 40,000-hour design life and components that are routinely used in heavy-duty transit applications, the pump head that is utilized on this product is the same as is used on heavy duty city buses.
Because brushes and seals will wear out over time—causing the failures MCPS was experiencing—AMETEK DFS created the easily retrofittable DurA-Tek Prime® pump and eliminated the parts that wear.
AMETEK DFS didn't build a better mousetrap, it simply eliminated the mice.
A two-bus test was all it took for the MCPS maintenance team to believe. "The pump is well built, and provides worry-free operation with a great warranty," said Langley.
---
DurA-Tek Prime® Pump Features:
Magnetically coupled, seal-less design eliminates leaks enhancing pump reliability and durability
40,000-hour design life for maximum performance
Retrofit mounting and connectivity for most applications
Brushless technology yields increased ROI over brush technology
Engineered to last 12 years, virtually maintenance free
Up to a 7-year warranty when specified in new bus procurement, 3 years as replacement
---
On the front end, a DurA-Tek Prime® pump is a more expensive product compared to its competition. But maintenance teams know that the upfront cost of the pump is just a fraction of the expense over its life. Bus downtime—especially if the pump fails while on a route full of kids—is exponentially more expensive.
AMETEK DFS estimates that over a six-year operating life of a school bus, DurA-Tek Prime® will save approximately $800 per bus on average. A 12-year operating life can see the savings increase to over $1,600 per bus. These savings do not take into account any downtime costs, towing costs, costs to send out another bus/driver needed to switch children to a different bus, etc.
Conclusion
Since 2016 when it switched over to AMETEK DFS, MCPS has witnessed zero downtime on its buses fitted with a DurA-Tek Prime® pump due to pump failures. In fact, MCPS, which purchases between $12-$14 million worth of school buses each year, has been so impressed with DurA-Tek Prime® that it mandates the pump as OE on all new buses produced.
"Due to favorable results, we only factory install AMETEK DurA-Tek Prime® brushless pumps on all new school buses," said Charlie Ewald, MCPS fleet maintenance manager. "The volume of repairs and money saved over the long term is significant and proven to be a smart specification."
Learn more or contact AMETEK DFS.