When it comes to student transportation, we can all agree on one thing: every child deserves to have a safe, clean, healthy ride to school. Today, there are two real pathways to make that happen – by operating either a propane autogas or an electric school bus.
In a recent piece from the World Resources Institute (WRI) titled, "The Evidence is Clear: Electric School Buses are the Best Choice to Reduce Emissions," the author compares electric school buses to propane and diesel, drawing the conclusion that electric buses are the ideal choice. As more school districts turn to clean energy options for student transportation, it's important to see the full picture. While WRI makes valid points about how electric school buses can lower emissions for school bus fleets, the article greatly underestimates the role propane autogas buses also play in clean student transportation.
The only way we can ensure every student has the opportunity for that safe, clean, healthy ride to school is through a variety of clean energy options appropriately deployed in the proper vehicle duty cycle to quickly and effectively reduce emissions. Propane autogas is one of the clean, low-carbon energy sources available in abundance today.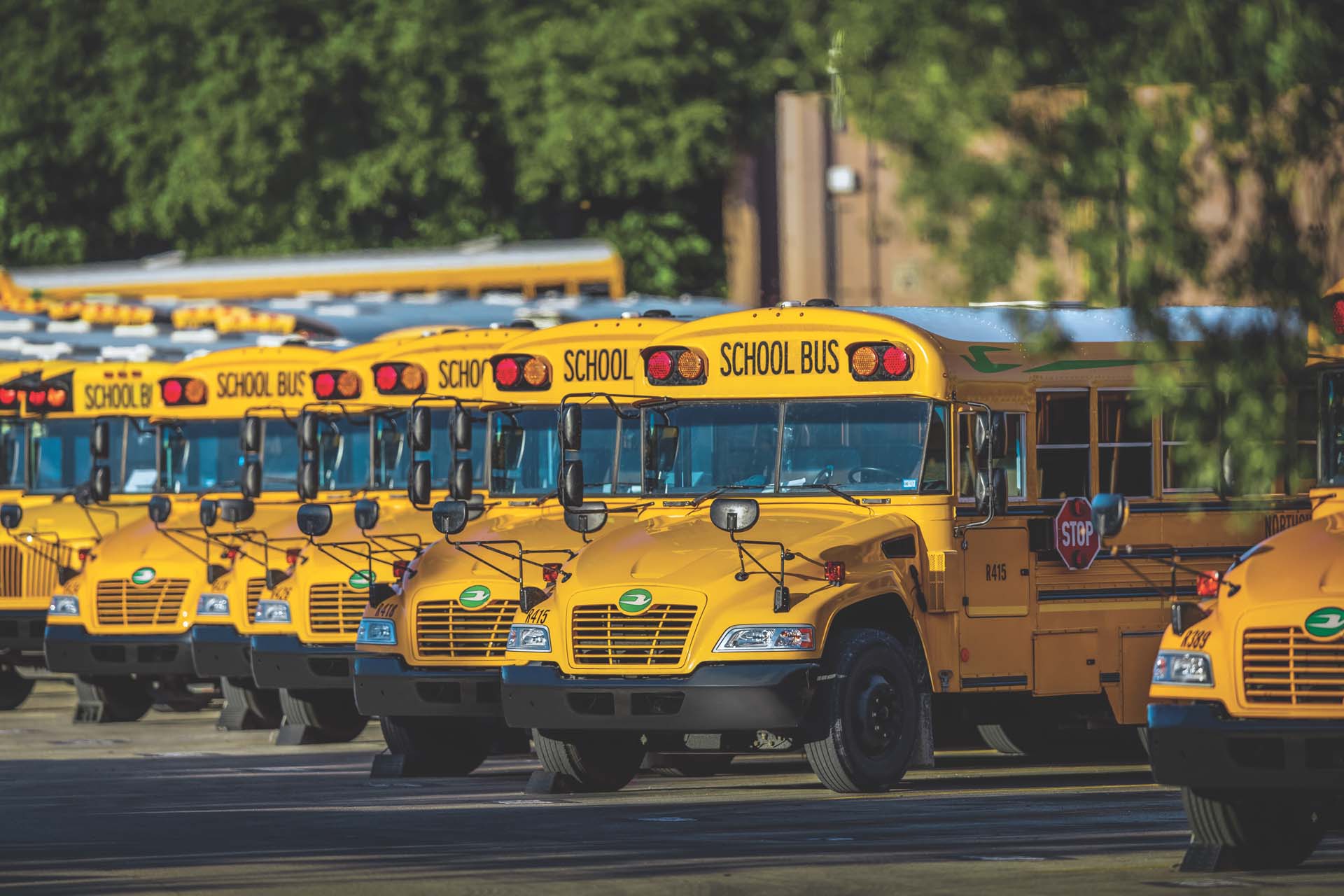 Tailpipe Emissions
As WRI points out, it's true that electric school buses have zero tailpipe emissions. But what they fail to acknowledge is that propane autogas is a near-zero emissions energy source that can dramatically reduce harmful emissions. Propane autogas engines reduce harmful nitrogen oxide (NOx) emissions by 96 percent compared to the best-in-class clean diesel engine. The engines are certified to CARB's ultra-low NOx standards of 0.02 g/hp-hr and emit virtually no particulate matter emissions. As technology continues to advance, the near-zero propane engines will continue to move further down the path to zero.
The most important thing to keep in mind is that emissions go beyond the tailpipe. There is no truly "zero-emissions" vehicle on the road today, and fleets need to examine the lifecycle emissions of different energy sources to fully understand a vehicle's emissions profile.
Lifecycle Carbon Emissions
In WRI's article, the author claims that electric buses are "the best choice" to reduce emissions, specifically lifecycle greenhouse gas emissions. These calculations are based on data from the Alternative Fuel Life-Cycle Environmental and Economic Transportation (AFLEET) tool. However, this tool doesn't account for the lifecycle carbon emissions generated during the production of the battery for electric vehicles, which is significantly energy- and carbon-intensive.
Real-world use cases from fleets analyzing the lifecycle carbon emissions generated for both propane autogas and electric—including battery production—show a different story. In an analysis from the Propane Education & Research Council titled, "Propane vs. Electric School Bus: Don't Rush to Judgement," researchers took a closer look at the lifecycle carbon emissions of propane and electric school buses based on real-world electric school bus energy efficiency and the nominal propane school bus fuel economy.
While many bus manufacturers cite an average kWh/mile between 1.29 and 1.64, real-world fleets are not experiencing that same level of efficiency. For instance, Twin Rivers Unified School District registered to 1.99 kWh/mile during a three-month analysis of the fleet1. Additionally, Amherst Regional Public School District in Massachusetts registered 3 kWh/mile when its electric buses were plugged in for longer than 10 hours, which often occurred overnight, on weekends, or during school vacations.
If we evaluate the lifecycle carbon emissions for an electric school bus with an energy efficiency of 2 kWh/mile and a nominal propane school bus fuel economy of 4.5 MPG, the propane autogas bus has a lower lifetime carbon footprint in 15 states when average (baseload) electrical grid emissions are considered and in 35 states with non-baseload electrical grid emissions (or marginal, i.e. emissions from peak load plants that support loads that are not generally seen).
The true answer lies somewhere in between these extremes. The variation is due to the amount of carbon produced from each state's unique energy mix for electricity generation using coal, natural gas, petroleum, or renewable energy sources. Those numbers increase to 22 states and 48 states respectively when the energy efficiency for electric buses deteriorates to 2.4 kWh/mile.
The full picture of lifecycle greenhouse gas emissions isn't as clear-cut as WRI's analysis makes it seem. Fleets should base their emissions decisions on real-world operation data, not manufacturer-published data, to truly assess the benefits of propane or electric school bus emissions over other technologies.
In discussing lifecycle emissions, WRI correctly points out the electric grid is going to get cleaner over time with the addition of more renewable energy sources replacing coal or other dirtier options. However, it's important to also note that propane autogas is also getting cleaner with the growth of renewable propane.
Renewable propane is a byproduct of the renewable diesel and sustainable aviation fuel production process, which converts plant and vegetable oils, waste greases and animal fat into renewable fuels. It has the same chemical structure and physical properties as conventional propane and can be used in any existing propane autogas engine. Because it's produced from renewable raw materials, renewable propane has an even lower carbon intensity than conventional propane and is far cleaner than other energy sources.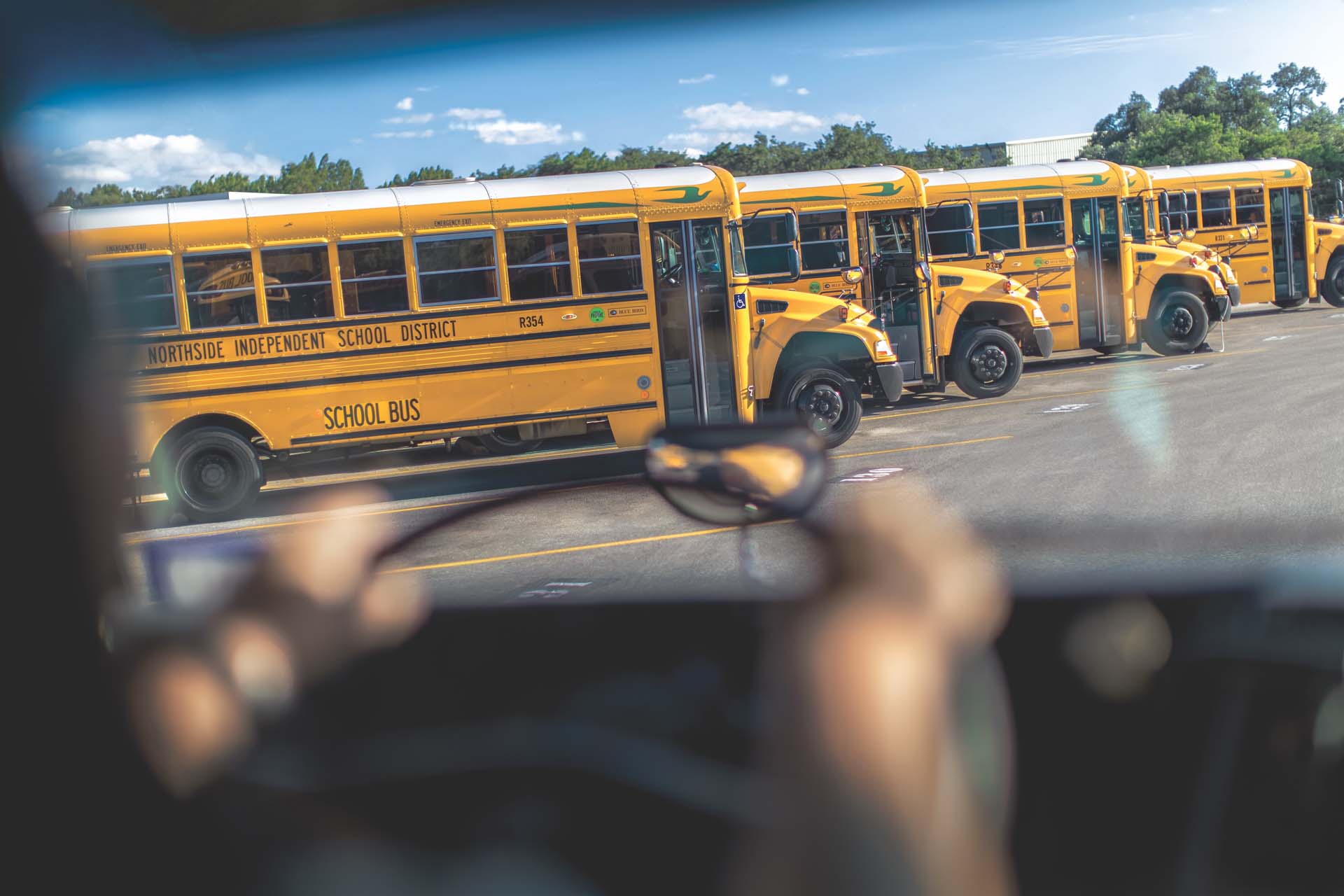 Range and Reliability
When it comes to range and reliability, it's hard to beat propane autogas school buses. Propane buses have a range of up to 400 miles on a single refuel, giving school transportation directors peace of mind to reliably transport students to and from school.
As WRI points out, electric bus models currently have a range of 75 to 210 miles. This range is greatly affected by colder or hotter temperatures that require heating or cooling in the passenger compartment of the bus. For fleets in rural areas or those with longer routes, an electric school bus isn't worth the risk of stranding students.
Cost
The major factor WRI leaves out of their analysis is the exorbitant cost for school districts to convert a school bus fleet to electric. According to data from The State of Sustainable Fleets (2022), an electric school bus costs $350,000.
In comparison, a propane school bus is $105,000, meaning school districts can replace their diesel fleet three times faster with propane autogas. Not to mention, the cost to purchase and install refueling equipment for a fleet of propane autogas school buses is one-third the cost to purchase fast charger equipment for a comparable electric fleet in a comparable time frame.
As WRI points out in their article, "60% of low-income students take the bus to school compared to 45% of higher-income students, and students from Black households are more likely than their peers to ride the bus." If we really want to address this issue of environmental injustice, and not just move emissions back to the power plant, solutions need to be implemented immediately to start removing dirty diesel and gasoline vehicles from the road as quickly as possible. Propane autogas is an affordable, impactful, and efficient way to make a difference in any school district, not just those that can afford EVs.
The reality is, there is no singular path to decarbonization or one energy source that meets the needs of every fleet. It will take a mix of clean energy sources to ensure energy equity so that every student has a safe, clean, healthy ride to school.
For more information on how propane autogas plays a role in that mix, visit betterourbuses.com.
1Sustainable Fleet Technology Webinar Series 2021, Session #10: Real World EV Durability, Long Term Maintenance and Operating Cases, July 29 2021.
---
This article was written by Steve Whaley, the director of autogas business development for the Propane Education & Research Council. He can be reached at stephen.whaley@propane.com.