This content is brought to you by Safe Fleet.
It's back-to-school time again and of course this means more traffic on the roads, students out on the streets, and typically a lot of people who are running late.
In general, roads are also busier this year over last year with the addition of more drivers, and distraction is at an all-time high. A 2019 NASDPTS survey identified 95,000 illegal passes across 39 states in a single day; that's over 17 million near misses in one school year.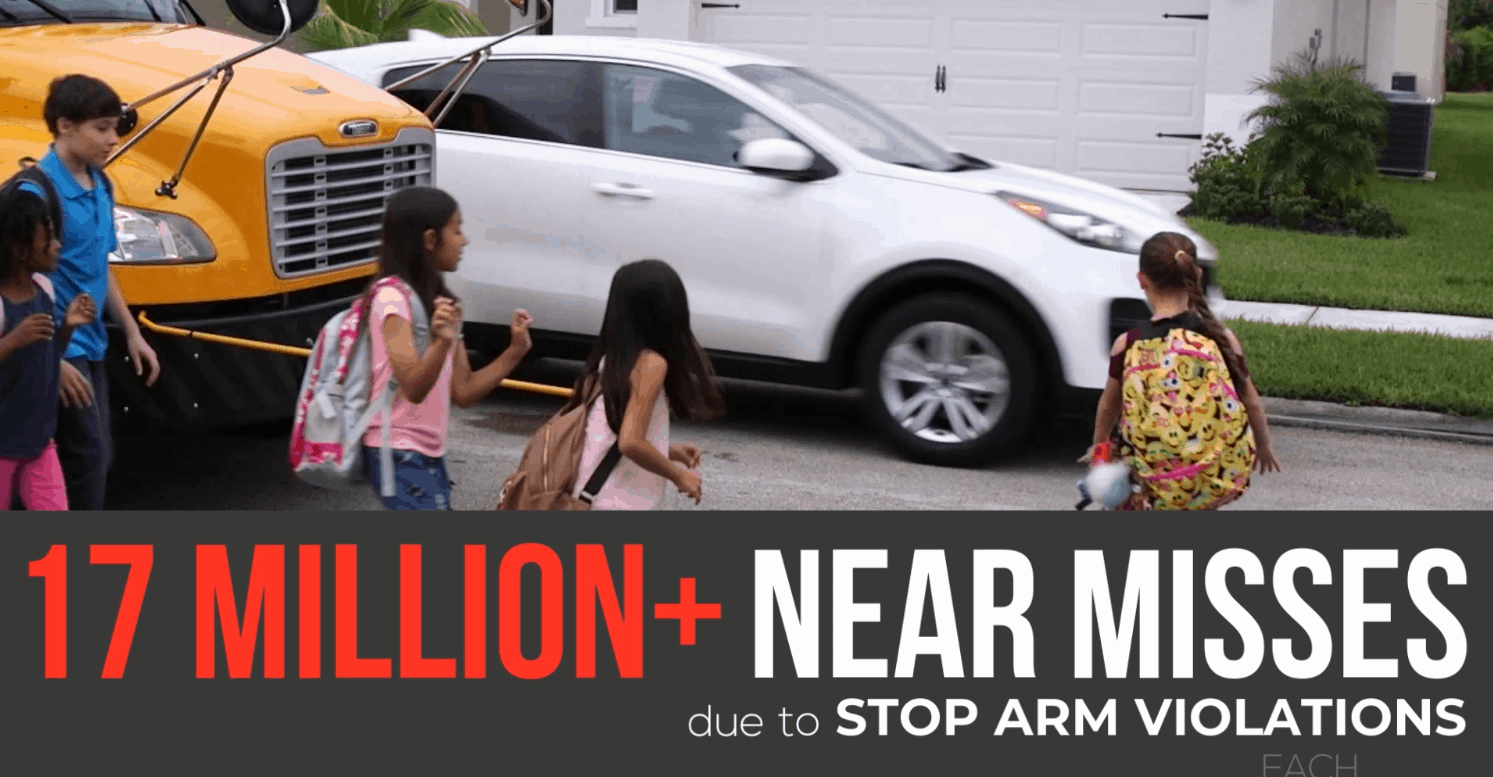 Given this information, now is a good time to refresh ourselves on how to share the roads with school buses, and create a safer environment for students.
With road and student safety in mind, Safe Fleet has created a short and informative video that provides brief and animated explanations of how and when motorists should stop for the school bus. We've also included some loading and unloading tips for students.
Please take a few moments to watch the video above, and then help us create a safer environment by sharing the video with your communities, schools, constituents and local media outlets (instructions to download your own copy of the video are included at the end of this article).*
It Takes a Village to Raise and Protect a Child
Borrowing on the proverb that indicates an entire community of people must interact with children for those children to experience and grow in a safe and healthy environment, so too does it take a village to keep a child safe. Here are some tips to engage with your 'villages' through social media and media outlets.

Tips for engaging with your audience via social media:
Use highly visual images in your posts
Encourage your audience to submit their own back-to-school safety tips/content
Ask questions in your copy to solicit responses from your audience
Engage and interact – send real responses to all messages and humanize the interactions you have with your audience
Encourage more sharing of the video
Tips for engaging your local media outlets:
Visit your local media outlets' websites
Search online for 'school bus' to find out which reporter(s) cover the topic
Email school bus reporters a link to the video (if their email is listed), or
Locate the reporter on Twitter and @mention them in a tweet while sharing the video
The Increased Need for Safety
The need for student safety has never been so great. While the school bus is still recognized as the safest form of transportation to and from school, an average of 3.8 children die every year from stop-arm violations. This changed in 2018, when six students were killed in the space of one week, and a total of 70 students were injured and 17 killed while crossing the road within that same school year.
Safe Fleet has a vision to reduce preventable deaths and injuries in and around school buses. Through innovation and the use of advanced technologies such as predictive analytics, radar, and advanced camera and sensor systems, we've developed game-changing solutions such as the Predictive Stop Arm™ to help increase student safety outside the bus.
Read more on the Predictive Stop Arm, an advanced technology solution that uses patents-pending technology to monitor oncoming vehicle traffic, gauges when a stop arm violation is likely to occur and notifies students to get back to try to avoid the accident before it occurs.
For more information on how Safe Fleet is working to increase safety in and around the school bus, contact us at schoolbus@safefleet.net.
Download a copy of the Back-to-School Road Safety Tips.
*The particulars of applicable laws and regulations vary from state to state, but in this short video, we have tried to reflect the majority stance across the U.S. and Canada. We encourage everyone to refer to their local states' respective laws and regulations to ensure children are kept safe on their trips to and from school.