Does your district or company own a large fleet of school buses? Is it difficult to keep track of each vehicle? Are you facing any challenges in maintaining them? Are any of your staff misusing company vehicles?
If any of this concerns you, then you may be relieved to know that you are not alone. Fleet management software may be the answer to your problems.
Almost all businesses around the world today maintain their own vehicle fleets. While a large district may have to maintain a large fleet going up to hundreds of buses and support vehicles, a relatively smaller district may have a smaller fleet consisting of ten buses.
These vehicles are the backbone in running the organization. If even one goes out of service, it creates a ripple effect and affects the overall efficiency and productivity of the company. Irrespective of the number of vehicles that an organization may own, the challenges faced in maintaining them are often the same. The only difference is perhaps in terms of scale.
Some Common Challenges
An observation of the fleets maintained by different organizations reveals that, across industries, maintenance of a fleet comes with some common kinds of challenges that seem to follow a specific pattern. Here is a list of the common problems:
Keeping track of maintenance: One of the biggest challenges put forward by companies for their vehicles regards their proper maintenance. Not all vehicles need maintenance at the same time, nor do all the vehicles need the same amount of maintenance. It is entirely dependent upon how frequently a vehicle is used or for what purpose. Obviously, a heavy-duty vehicle like a school bus will definitely demand more maintenance than a car that is simply engaged in parts deliveries or employee carpooling.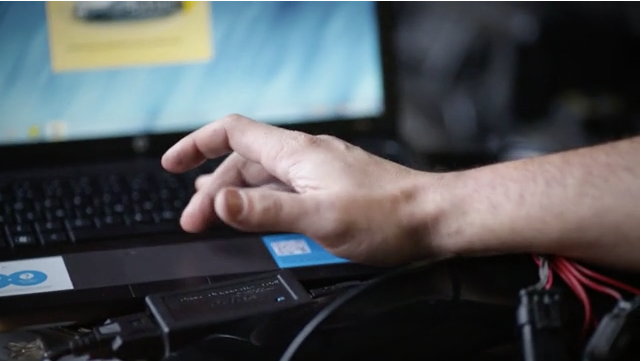 Fuel Cost: Districts spend a significant portion of their funds each year on the fuel used to keep their school buses rolling. They usually estimate the cost they may need to spend on fuels and plan things accordingly. However, even a slight fluctuation in fuel consumption can almost upturn the balance sheet of the vehicle. In the absence of proper management, it becomes very difficult for an organization to determine the cause for the rise. Being one of the costliest commodities, fuel requires judicious use.
Drivers: Another struggle organizations face regards the acquisition and retention of drivers to operate the vehicles. The school bus industry faces a shortage of drivers, which causes an inconvenience. Furthermore, an inefficient or inexperienced driver raises safety concerns for your vehicles, which are valuable assets.
Security: Security is also a rising concern today. School buses are a major chunk of a district or contracting company's assets. They require security, not just from theft, but also from various kinds of damage to ensure that the valuable assets of the company remain intact.
Permits and environmental clearance: Since the vehicles employed by a business are running commercially, it becomes essential to maintain the permits which allow them on the road. If not renewed, it can sometimes take months for these vehicles to regain the permits needed to operate. In today's day and age, with the rising concern over the environment, it is also essential for vehicles to undergo a number of environmental clearances. If you lack the proper kind of clearance, you may even need to shell out large amounts of money for fines. Having environmental clearances in place is just as important as having permits.
What Can You Do?
A major question that arises here is what you can do to keep these problems at bay and ensure that your school buses are running smoothly. Some people may opine that such a detailed record of performance and a matching system of maintenance will require a large team specializing in management and entirely devoted to looking after the fleet.
But the immediate question that arises next is whether that measure will cut down on costs. Keeping such a team would require paying them large amounts of salary, which will again shoot up the overall cost. Furthermore, no human-operated system can be 100 percent efficient, so some of these problems may still prevail.
Vehicle Maintenance Software Can be Your Buddy
A vehicle fleet maintenance software that has been specially engineered to be compatible with the various needs of fleet management can be an easy solution. Such software is so sophisticated that it can also help you in comprehensive cost assessment as it keeps track of all your vehicle needs.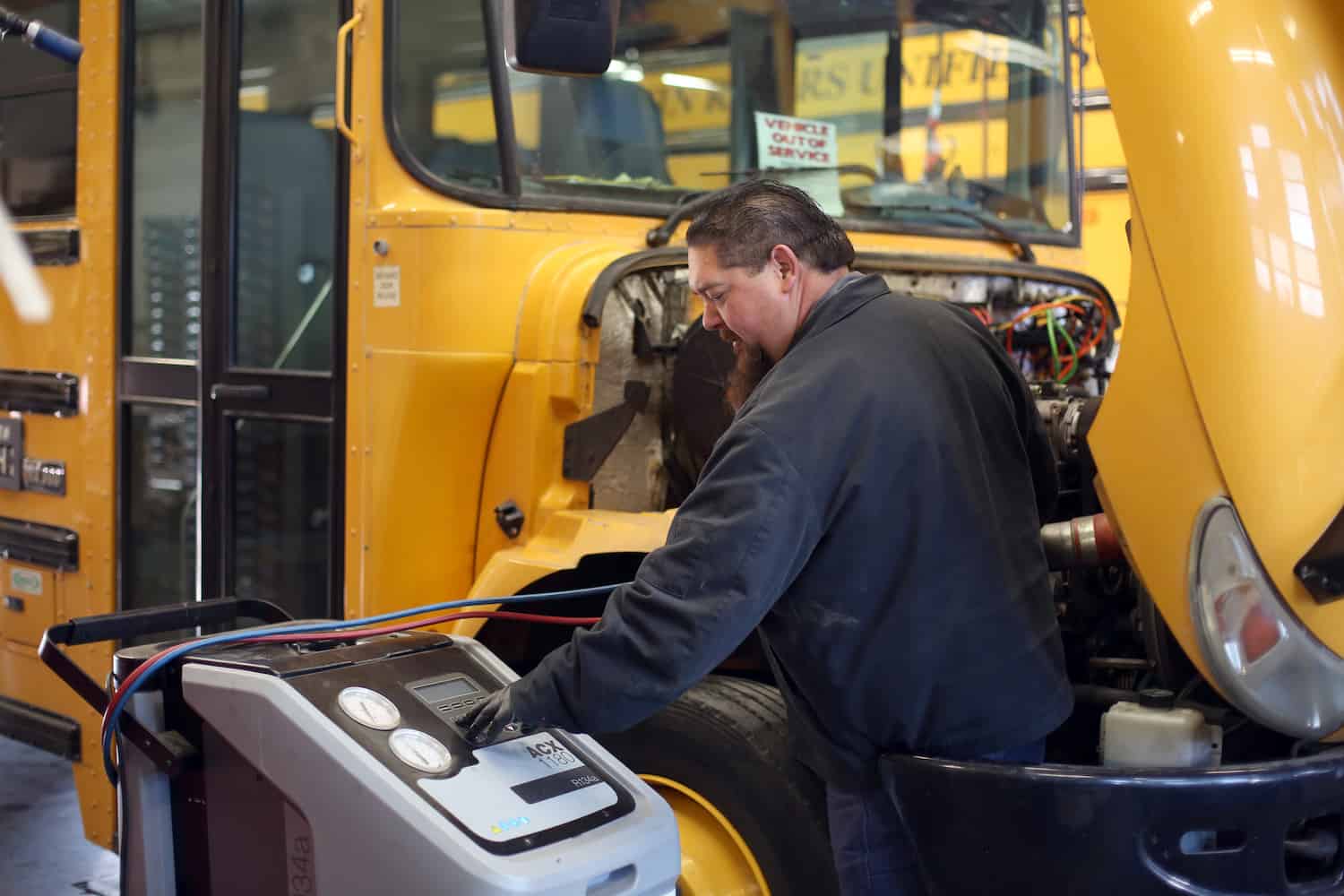 Each drop of fuel is accounted for and, in case of increased consumptions, the software can alert staff. Accordingly, you can see where there has been an increase and take measures to address it immediately before too much of your funds flow out.
Some software also comes with GPS tracking so that you can know at any time where your bus is. This increases the security of your buses and other vehicles. Fleet management software can also give you reminders regarding permits and clearances so that all your documents are in place. Finally, data management capabilities help you keep track of the drivers employed at any particular time.
Update yourself with a vehicle fleet maintenance software and keep your school buses running.
---
Macoy Danis is an avid blogger and writer with Chevin who learns and writes about technologies such as fleet management systems, vehicle maintenance software and fuel management systems.