In first grade, children learn how to spell three- and four-letter words. They learn to write short sentences and begin to grasp some basic math and science skills. These beginning classes can launch little ones on their way to big careers in engineering or technology, medical fields or manufacturing.
We can all agree education today leads to a better tomorrow. We also can agree it is paramount to provide opportunities for all children to get to and from school safely each day, including those with disabilities. One way to accomplish this is through continued education and safety training geared toward the adults who play a role in school bus transportation.
Today, I'd like to introduce you to the new Child Passenger Safety on School Buses National Training from the National Highway Traffic Safety Administration and the National Safety Council. This free training will be made available in two versions, one for certified child passenger safety technicians and the other for those employed in pupil transportation. The goal is to deliver a curriculum that will serve providers in communities all across America.
All who enroll can choose to learn in traditional classroom settings or through a hybrid offering of the training course. The hybrid offering includes online learning and in-person components. The child passenger safety technicians version launches this month, followed by the final version for pupil transportation personnel. The first revised Child Passenger Safety on School Buses Training was taught as a pilot at the TSD Conference last November in Frisco, Texas. School Transportation News will offer the full eight-hour in-person training at all of its three conferences: STN EXPO Indianapolis, STN EXPO Reno and the TSD Conference going forward.
One of the big goals we set in developing this hybrid curriculum was to make training access easier by removing barriers. Learning can be at your own pace online, if that's the style that best suits your needs. In-person meeting time has been shortened to fit be-tween school bus runs.
As a third training option, individuals who would like to learn about one specific topic can complete an online learning module, rather than the entire training. This new approach and new curriculum replaces an old version, last updated in 2015, and features bite-size chunks covering specific issues such as: Federal motor vehicle safety standards, Crash dynamics, Occupant protection for children, and types of child safety restraint systems used on school buses.
"Quality training on child safety restraint systems is more important than ever because so many bus riders rely on these restraints for their protection, and that need is growing," said Denise Donaldson, publisher of Safe Ride News and member of the National Child Passenger Safety Board. "This training, like no other, delves into the nuts and bolts of proper selection and use of the full range of safety equipment."
Content in the training is evidence-based and has been vetted by subject matter experts, including Donaldson, Sue Shutrump and Charlie Vits. Shutrump is a nationally recognized expert on the topic of transporting students with disabilities. Vits is a retired safety equipment engineer and recognized school bus safety leader. Written materials are supported by a series of instructional videos. School buses are considered the safest vehicles on the road today, in part because a wide variety of child safety restraints are used to keep preschoolers and children with disabilities safe, including five-point harness systems, safety vests and belt converters.
Additionally, most school buses are built with closely spaced bench seats that feature high, energy-absorbing seatbacks. These bench seats are designed to prevent school-aged children from being thrown around and generally provide protection through compartmentalization. In fact, more than 50 percent of all people injured in school bus-related crashes during a 10-year period ending in 2020 were occupants of other vehicles, according to research from the National Safety Council.
What are the pros and cons of available child safety restraint systems for school bus use? How do you decide which child restraint systems are best for specific riders? Do you know how to install these restraints? How does installation on smaller buses differ from their larger counterparts?
These are tip-of-the-iceberg examples of what is covered in detail in our new Child Passenger Safety on School Buses National Training. We invite you to dig in and build on your knowledge or acquire new skills. In that way, you can secure your own legacy as a safety advocate and give the gift of a bright future to the next generation.
---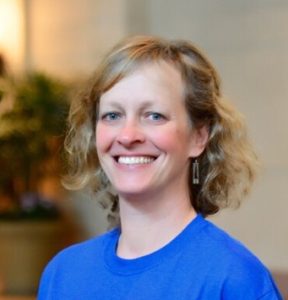 Tammy Franks is a senior program manager with the National Safety Council. She has worked in the injury prevention field for more than 20 years and is an NSC subject matter expert on causes of preventable death at home, in communities and on the road. Her current responsibilities include creating transportation-related curricula to help educate injury prevention professionals and the public at large.  
Editor's Note: As reprinted in the January 2023 issue of School Transportation News.
---
Related:WATCH: STN EXPO Reno 2022
Related: TSD Conference Hosts Revised Child Passenger Safety on School Buses Training
Related:(STN Podcast E141) Look Back at 2022: A Year of Challenge & Innovation in the School Bus Industry
Related: STN EXPO Abuzz with Discussions on Electric School Bus Implementation