There have been many articles written about the shortage of school bus drivers, which is hitting private and district fleets especially hard. However, there is another labor shortage that must be addressed. This labor shortage is for medium-duty truck chassis diesel technicians, the group of skilled employees we refer to as school bus technicians that keep our school buses maintained, repaired and safely on the road.
Page 16 of the February issue of School Transportation News magazine displays the results of a survey titled, "The State of Mechanic, Pay, Performance & Satisfaction." A couple of responses point to an alarming statistic.
Of 208 responses, 36 percent reported being short on the number of maintenance staff needed, and 82 percent agreed that the current nationwide shortage is a long-term issue.
An extremely severe shortage for truck, bus and diesel engine technicians has been predicted by industry experts. Baby Boomers, estimated to be between 40 to 50 percent of the current diesel technician workforce, are slated to retire between now and 2030. The diesel technician shortage, if not addressed, will be a source of increased downtime and inefficiency, which will result in dissatisfaction among school bus operators, drivers and schools.
According to the chairman of the American Trucking Associations, trucking alone will need as many as 200,000 technicians over the next 10 years, just to keep up with current truck maintenance demands. School buses, while hardly ever mentioned in these statistics, will face the same challenge. The U.S. Bureau of Labor Statistics has recently included buses in its projected employment needs over the next decade, beginning with 2018.
To add to the potential shortage problem is the projection by industry experts and the Bureau of Labor Statistics, that employment of bus, truck and diesel service technicians is projected to grow 5 percent from 2018 to 2028, about as fast as the average for all other occupations. The Bureau of Labor Statistics recently published its projections for mechanic employment in our related industry.
To better understand the impact this issue will have on our industry, I will use numbers for comparative purposes that are taken from interviews I have had with various bus operators.
• The average scope of work for a single school bus technician is 20 buses
• Our industry has approximately 500,000 buses, which equate to 25,000 school bus technicians (medium-duty truck diesel technicians).
• In the next 10 years, we may see approximately 40 to 50 percent of technicians retire.
• By 2030, we will have to replace 12,000 school bus technicians, not counting for any growth in the industry
• Competition for qualified experienced technicians will increase.
We now have to fight and compete for the same students who want to work on computers, aviation, automotive, marine, motorcycle, trucking, and construction equipment.
The situation is one that has been getting worse for several years now. The trucking, bus and diesel engine industry simply can't get enough new technicians to replace those that are retiring. That's not factoring in the fact that medium truck repair is just not seen as an attractive career opportunity. This is a problem that is about to get exponentially worse. All district and company operations need to focus resources on preventive measures before the problem worsens to disastrous levels.
For those companies and school districts that operate their maintenance services in-house, the first efforts to counter the shortage of technicians should be retaining the technicians they currently have. Proactive measures can be implemented to uncover and address any daily issues the technicians encounter before they quit.
This could be accomplished by forming a committee that meets regularly and is comprised of other technicians, management and a representative of the school/company human resource office. This committee would identify any problems that are leading to technician turnover and come up with suggestions to rectify the problems before the technicians start to look elsewhere.
Other suggestions:
A financial bonus system could be implemented for any technician that recruits a new technician to join the district or company. Besides the financial reward, the staff technician would be more likely to refer a candidate who would work well with the existing group of technicians.
If there is a local community college or tech school nearby, make the effort to build strong ties with their auto, truck, bus, or diesel technician program.
Donate used equipment or tools and provide tours of your maintenance facility to prospective students. Speak to diesel technician classes. These are just a few ways to strengthen the relationship with your local community college or tech school.
Create internships or co-op programs, so the students can obtain on-the-job training with your company's technicians. Your technicians will have the chance to interact with the students and build relationships, which may lead to the student selecting your district company to work for upon graduation.
Pay a competitive starting wage, (see the mechanic pay survey results in the February STN Magazine)
School transportation employers should recognize the skill levels achieved by their technicians through the support of a formal certification process. Such as state or provincial accreditation, or industrywide, like the voluntary certification of School Bus Technicians through the National Institute for Automotive Excellence (ASE). The ASE is a recognized industry credential for school bus technicians.
Provide a clean and safe working environment and proper repair equipment.
In 1964, during my senior year in high school, I enrolled in a two-year auto mechanics program provided by the Western New York Board of Cooperative Vocational Education. The Lancaster Central School District bus garage (a new state-of-the-art facility at the district is on the STN February issue cover and detailed in an article on page 34) at that time created a "Co-Opportunity" program for Board of Cooperative Educational Services (BOCES) students to work in the bus garage on a half-day, four-hour paid program, while every morning I studied a vocational auto mechanics curriculum at school. After graduating from the vocational training program, the program hired me full time—The basis for my long and very satisfying school bus career started at the BOCES/Lancaster school bus garage, and the rest is history.
The goal of all the efforts with the local community college or tech school is to make your company the employer of choice in the minds of the technician student before they graduate and are recruited by other companies.
To do nothing about the technician shortage is ignoring a problem that will increase maintenance costs and downtime as well as lower the efficiency of your entire school bus operation. The time to address the diesel technician shortage is right now.
---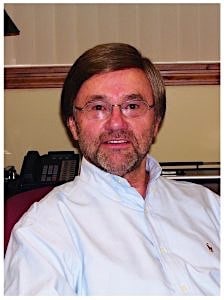 Pudlewski is the retired vice president of fleet operations, procurement and maintenance for Laidlaw. He is also a member of the National School Transportation Association Hall of Fame.