"I'm an educator, and so are you," I say, looking straight into the eyes of School Transportation News Publisher Tony Corpin and then Editor in Chief Ryan Gray, on the direction of keynote speaker Patrick Mulick. We are at the STN EXPO Indianapolis on June 5. One day earlier, in the city made famous by explosively fast race cars, many speakers educated on the speed and types of change in the school bus industry during the event's Green Bus Summit.
One termed electric school bus (ESB) as the most significant change in school bus history. I'll focus on ESBs here, both as a writer and educator on the topic, and as one who is constantly learning more about them myself, mostly from the people running them.
"There [are] lots of opinions and desires in Atlanta concerning school buses." The speaker was Anthony Ashley, the director of fleet operations for Atlanta Public Schools, and I wondered if made a humorous understatement. He is running a mixed fleet of diesel and propane with some electric, and his goal is to run 100 ESBs. "Which brand of electric bus to buy is the easiest decision you'll make," he noted during a discussion with The Lion Electric Company on June 4. "The infrastructure is the hard part, where you'll pull your hair out. You do not want to receive your ESBs before your charging infrastructure is fully installed."
He noted that MARTA, Atlanta's public transit agency, had that unfortunate experience. Ashley's utility (fuel provider for his ESBs) is Georgia Power. It offered to turnkey his ESB project and subcontract it out. Ashley said he did not want to get locked into DCFC (fast charging) only and declined his utility's offer, keeping his district in control of its fleet.
Georgia Power is an investor owned utility, or IOU. IOUs supply electricity for a profit, and are accountable to shareholders to be profitable. The other two types of utilities are not for profit: municipal utilities, which are owned by cities or regional governments, and electric coops, which are customer-owned and serve mostly rural areas. Within all three types, some utilities are ESB involved, and some are not so ESB involved, yet.
More tips from Ashley: maximize range by putting ESBs on routes with downward slopes, where ESBs can harvest energy from regenerative braking. This way, a bus may finish route with 90 percent state of charge (SOC) remaining. Air conditioning uses much less battery than heating the bus, and therefore impacts range less. He emphasized, as I've heard from others, the success of an ESB project can hinge on getting driver buy-in.
"Don't just chase the money [for ESBs]," Ashley said. "This is a lot of work."
Ashley advised getting expert help with ESB projects, mentioning advocates CALSTART and World Resources Institute's Electric School Bus Initiative (WRI).
Brittany Barrett, the senior manager of e-mobility for WRI and a former GM of a Transdev transit operation in nearby Marrietta, Georgia, as well as a former assistant director of transportation for Emory University, stated in a separate session, "Strong leadership is needed for the change management of ESBs. Remember, you're not alone [in your ESB deployments], and you're not the first. We're here to help. No charge."
LaToya King, director of South Bend Schools in Indiana, got free help from Drive Clean Indiana, the state's Clean Cities coalition member, as she procured and deployed two Thomas Built electric buses. Ryan Lisek, her collaborator at Drive Clean Indiana, echoed Barrett's "not the first" comment.
"We're past the guinea pig stage," he said.
King provided advice to make sure electrification is successful from the start, and that begins with ensuring all stakeholders throughout the process are educated on the benefits of ESBs. "You want everyone on board," she commented.
She said she now sees excitement about South Bend's ESBs, both on drivers' faces and from parents, who have children with asthma and health issues that are benefitting from zero emissions.
Unlike Ashley and King, Nick Martini, transportation coordinator for Osseo Public Schools near Minneapolis, manages a contracted fleet. How to navigate ESBs when dealing with vendors?
"Be honest and up front with where you are going … create engagement where it doesn't yet exist," he shared.
Of his two vendors, he chose the local one for his ESB project rather than the large national contractor, because he said would have had to fit into the plans of the latter, rather than create his own. Martini chose Lion for his first three ESBs because they were early to the ESB market, giving them more experience. Plus, he noted that he liked its wider aisle. Then he spoke to the inevitable pushback against ESBs.
"Prepare for dissent," Martini said, rather cheerfully. I'll paraphrase the dissenting voices he described, along with his rebuttals. Complaints about the bad environmental impacts of ESBs? There's an impact for producing every vehicle, including diesels– steel, rubber, no fuel type has zero impacts. Worried you won't have enough electricity? The 220-volt outlet you've got can probably work fine for your first couple of ESBs. Pushback from mechanics? His mechanics love the reduced preventive maintenance (PM). Don't electric buses break down? Diesels break down too, all buses break down at some point. Worried about fires? They're watching too many movies.
A contractor company in another session (not Martini's vendor) mentioned ESBs as good for some districts, but emphasized, "At the end of the day it's about cost parity." My mind kept chewing on that, many days later. ESBs are much more expensive than diesel to purchase, but then much cheaper to fuel and maintain.
Companies like Highland are creating cost parity up front between diesel and electric for some fleets, and EPA's Clean School Bus Program funding is doing the same for others. But even combined, they're only helping a fraction of fleets to make the transition. Do we really want to tell every parent of every bus-riding child with asthma that zero emissions is all about cost parity?
Requiring seat belts in cars 50 years ago didn't feature cost parity. And car seat belts have saved 374,000 lives, more than twice as many lives as all other vehicle technologies combined. Mandatory seat belts impacted car manufacturer profits, and they resisted plenty. Seat belts happened anyway. All adults know that doing the right thing can't always cost the same as doing the wrong thing. If taxpayers without kids demanded cost parity in paying their taxes, we'd have no school buses at all in many places, which would mean no public education. What kind of a society would that give us? In my view, getting kids to and from school, however gritty the work may be at times, or maybe because of that, holds sacredness.
---
Related: Green Bus Summit Comes to STN EXPO Indy
Related: Gallery: STN EXPO Indy Trade Show, Green Bus Summit Experience
Related: Gallery: Green Bus Summit at STN EXPO Indy
---
Now, I'm outdoors at Victory Field for the Ride and Drive, the final evening of the conference, in warm, late evening sunlight. Each time I ride an electric bus, a fellow passenger urges the driver to floor it out of a red light. Each driver happily complies. Don't worry: no screeching tires, not even any special speed, just a smooth, lurch-free, roar-free, exhaust-free acceleration. No exhaust protects children's lungs and health. The quiet reduces the driver's stress and gives them more control of the bus and the children.
I finish riding, fill a plate with food and sit down next to Kenni Jean Schrader, who has been running ESBs at Three Rivers Community Schools in Michigan since 2019. Patrick Mulick, the STN EXPO keynoter earlier that day, joins us and we all leap into conversation about deescalating our own emotions, since that's the way to deescalate others' emotions, including when they're reacting to the difficulty of change. I remember that morning's session, when Mulick had us state to each other who we are.
"I'm an educator, and so are you." Tony Corpin and then Ryan Gray each looked me in the eye and said the words back to me, with warmth and conviction. It felt good.
As I wrote this piece, I reached out to Anthony Ashley and thanked him for teaching me so much about his electric school bus work at STN EXPO Indy. He is moving forward so rapidly.
"Just trying to do my part in helping others prepare for the future," he wrote back.
Such an educator.
Editor's note A previous version of this article mischaracterized statements made by South Bend's King.
________________________________________________________________________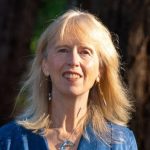 Alison Wiley is the founder of the Electric Bus Newsletter and of the Electric Bus Learning Project, which are based in Oregon. She can be reached at alison@electricschoolbus.org.