Editor's Note: Phil Horlock, president and CEO of Blue Bird, discusses alternative fuels in the STN July 2019 Issue. Below are his comments, "Why Invest in 'Green' School Buses." To read the full column, visit this thought leader in the July issue of STN.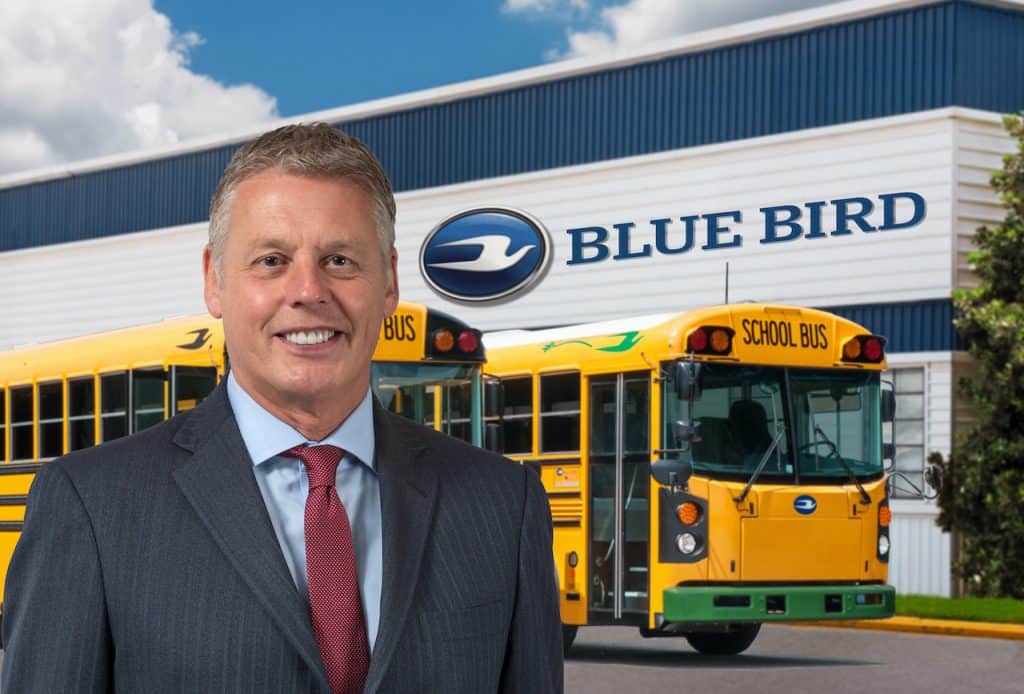 A move to gasoline – is it green? 
While gasoline is not generally considered a "green" fuel to most, in this industry, gasoline is still seen as an "alternative" fuel—an alternative to diesel. In our case, the gasoline buses we offer run on the same powertrain as our propane buses—the Ford 6.8 L engine, Ford 6R140 transmission and ROUSH CleanTech fuel system. Because our gasoline bus represents a lower price-point at acquisition, many of our customers try gasoline on the path to propane.
Like propane buses, gasoline doesn't have the maintenance concerns of a complex emissions system like diesel. Technicians and mechanics are all familiar with gasoline engines, and love the simplicity of maintenance and parts. Consequently, it's a great way for districts to "dip their toe" into the alternative-fuels market and experience the real-world benefits.
---
---
Gasoline buses typically cost a few thousand dollars less than the diesel counterpart, but have very similar benefits to propane buses—better cold-weather startup (without the need for heaters), less maintenance and fewer emissions' systems to deal with.
Gasoline buses are also a great choice for customers who want a bus that can fuel just about anywhere, which is really handy for field trips and out of town activities. So gasoline really is a terrific combination of a lower price, greener footprint and is less complicated to operate and maintain. Simplicity at its best.
A healthy industry
A noticeable recent change in the industry is the significant increase we have seen in commodity prices, led by steel—and we've also seen freight and other commodities increase too. Government-imposed tariffs have not been kind to domestic manufacturers! In turn, this has impacted the price of new school buses throughout the industry. That said, no other vehicle today can compete with the value-per-dollar that a school bus provides when it comes to transporting 70-plus students.
Last year, the new school bus market was the second-highest over the past 30 years for Type C and D school buses, so I would say that it's a very healthy market overall. You also have to consider that there are nearly 600,000 school buses on the road today in the U.S. and Canada, and 150,000 of those are 15 years of age or older.
Bottom-line, the desire to replace aging buses is there, and we don't see that slowing down anytime soon.