Stay in the know in Indianapolis with the official STN EXPO Indy conference app, sponsored by Transfinder.
Available free of charge for Android and iOS users, the app contains the updated conference session, trade show and event information.
Download the App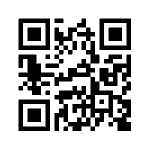 To begin, visit https://crowd.cc/s/2Orms in a web browser on your cell phone or mobile device (not on your desktop computer), or scan the QR code (at left) with your cell phone camera.
Once you open the link on your device, you will be redirected to the app store to download the free app.
Enter the email address you used to register for the STN EXPO Indy conference and use the confirmation code to complete your login.
Fill out your profile and start exploring!
Explore the App
Activity Feed—The Event Feed tab displays the in-app social network site. Share your conference enthusiasm, takeaways and photos on Twitter or Instagram with the hashtag #STNIndy19, so they show up on the SocialWall. They may be featured on our website.
Select notifications for conference updates.
Add sessions to your schedule.
Request notifications so you don't miss anything.
Keep track of appointments you have set with other attendees.
Learn more about other attendees, our expert speakers, trade show exhibitors and special sponsors. Bookmark them, add notes, find contact information and set appointments.
See maps of the JW Marriott conference space, exhibit hall, and explore what's around the hotel and convention center.
Check out the FAQs to get information on your hotel and restaurants in the area. Access directions to food, shopping and entertainment options.
Schedule an Uber right from the app.
Read coverage of the STN EXPO Indy at STN Online.
Explore sessions and post relevant photos.
Start networking to rack up points and climb higher in the game leaderboard.