CORONA, Calif. — ADOMANI, Inc. (NASDAQ: ADOM) announced that Allen Stafford is the organization's new marketing director. Stafford's responsibilities include developing the ADOMANI brand, identifying new markets for current and upcoming zero-emissions products, developing go-to-market strategies for products and helping grow market share.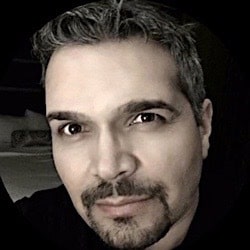 He joined the ADOMANI team from A-Z Bus Sales, Inc. located in Colton, Calif. A-Z Bus Sales, Inc. is a transportation solution provider to the education and government markets. It was there that Stafford served as marketing manager, working closely with department directors in developing data-driven marketing campaigns that helped increase market share. He was also part of the leadership team responsible for developing the strategic direction of the company.
Stafford joins ADOMANI with 20 years' experience in marketing in the B2B space, working both on the agency and client sides. His past success includes driving growth in underserved markets with new and existing product lines in the technology and hospitality industry. His tenure as a marketing professional covers experience in manufacturing, technology, air and ground transportation organizations. Stafford received a B.A. in communication arts and sciences from the University of Southern California, graduate certificate in data-driven marketing from Cornell University, and he is working on his MBA from the University of Illinois. He also has several certifications, including Google Analytics, Google Search, and Operations Management.
"I am thrilled to be part of an organization that works with a sustainable technology and cares about air quality and health. I am looking forward to bringing my expertise in helping the ADOMANI team carve a path in the education commercial electric vehicle markets."
John Roselli, vice president of sales and marketing stated, "We are excited to welcome Allen to the team. He will help bring fresh insights into new markets and brand building to help ADOMANI remain competitive and grow market share."
About ADOMANI
ADOMANI, Inc. is a provider of zero-emission electric and hybrid vehicles and replacement drivetrains that is focused on reducing the total cost of vehicle ownership. ADOMANI helps fleet operators unlock the benefits of green technology. ADOMANI addresses the challenges of traditional fuel price instability and local, state and federal environmental regulatory compliance. ADOMANI designs and causes to be designed advanced zero-emission electric and hybrid drivetrain systems for use in new school buses and medium to heavy-duty commercial fleet vehicles.