INDIANAPOLIS, Ind. — Allison Transmission announced today that two members of its board of directors, Judy Altmaier and Carolann Haznedar, received recognition in WomenInc. Magazine's Directory of the Most Influential Corporate Directors.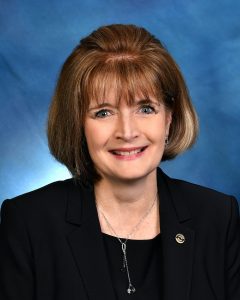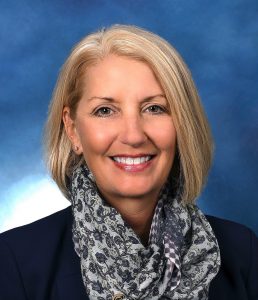 "As a leading business magazine reporting on women's successes and achievements, the WomenInc.'s Most Influential Corporate Directors issue is the most comprehensive listing of women executives, influencers and achievers leading on corporate boards," stated the publication's website. The winter 2019 issue of the magazine includes a listing of more than 700 women directors serving on the boards of S&P 1000/Mid-Cap publicly held companies.
Serving on Allison Transmission's board of directors since February 2019, Judy Altmaier is also a member of the Board's Finance Committee and Compensation Committee. She was the president of Exmark Manufacturing Co, a subsidiary of the Toro Company, from 2013 until her retirement in January 2019. Prior to that, she was VP of operations and quality management at the Toro Company from 2009 until 2013. Before joining Toro, Altmaier spent more than 25 years with Eaton Corporation, holding positions of increasing responsibility, including VP of operations of Auto Group Americas during 2009 and VP/GM of the Global Engine Valve Division in Turin, Italy from 2007 until 2009. Altmaier joined Eaton in 1983 as an accountant.
As an Allison board member since November 2018, Carolann Haznedar also serves as a member of the Audit Committee and the Nominating and Corporate Governance Committee. She held various positions with E.I. du Pont de Nemours and Company from 1981 until her retirement in June 2016. Most recently, she served as Sr. VP of Americas for DuPont Performance Materials from September 2015 until June 2016; Sr. VP of Americas, Packaging & Industrial Polymers from October 2011 until September 2015; and Sr. VP of Global Packaging & Industrial Polymers from July 2008 until October 2011. Other global businesses she led include Engineering Polymers, which is focused in the automotive industry; Kevlar Life Protection; and Elastomers, serving industrial markets. Prior to du Pont, Haznedar worked for EDO Aire Corporation. She also serves as a member of the Harsco Corporation board.
"Congratulations to Ms. Altmaier and Ms. Haznedar. Our board of directors is very proud that they've received this recognition. Their operational knowledge and strong business leadership expertise strengthen our board. This honor is well deserved," said Lawrence E. Dewey, chairman of the Allison Transmission Board of Directors.
View the full WomenInc. Influential Corporate Directors listing at www.WomenInc.com/2019MICD.
About Allison Transmission
Allison Transmission (NYSE: ALSN) is the world's largest manufacturer of fully automatic transmissions for medium- and heavy-duty commercial vehicles, and is a leader in electric hybrid-propulsion systems for city buses. Allison transmissions are used in many applications, including refuse, construction, fire, distribution, bus, motorhomes, defense and energy. Founded in 1915, the company is headquartered in Indianapolis, Ind. With a market presence in more than 80 countries, Allison has regional headquarters in the Netherlands, China and Brazil, with manufacturing facilities in the U.S., Hungary and India. Allison also has approximately 1,400 independent distributor and dealer locations worldwide. www.allisontransmission.com