MACON, Ga. — Blue Bird Corp. (NASDAQ: BLBD), the leading independent designer and manufacturer of school buses, announced today its fiscal 2019 first-quarter results.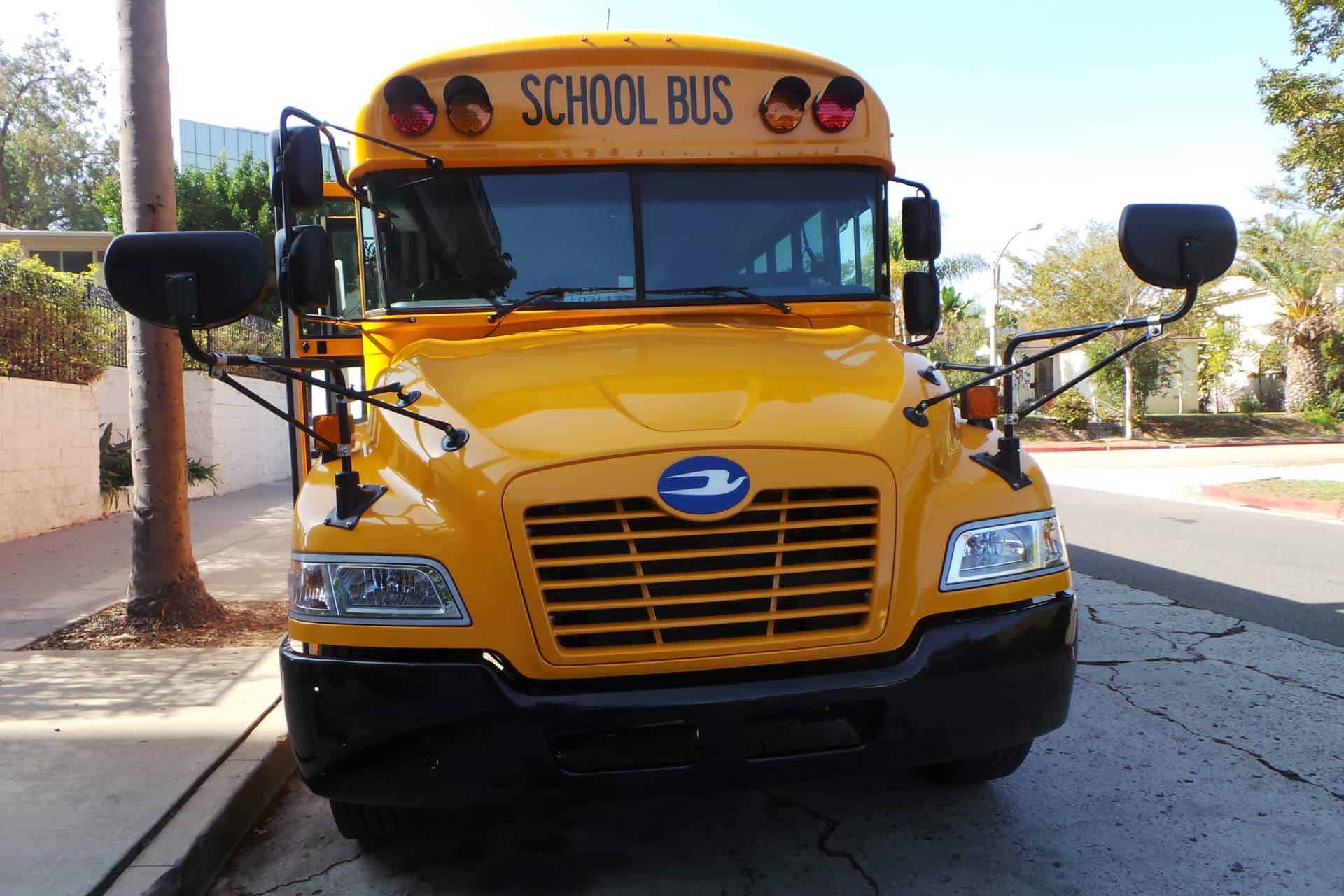 Compared with the prior year, Blue Bird improved its net loss and adjusted net income, up $6.6 million and $1.6 million, respectively. Blue Bird improved adjusted EBITDA by $0.1 million in the quarter, to $7.2 million, despite lower volumes. Diluted EPS and adjusted diluted EPS were significantly higher than last year, up 31 cents and 9 cents, respectively.
"We are pleased with our first-quarter performance and our continued progress in key areas of the business," said Phil Horlock, president and CEO of Blue Bird. "Maintaining first-quarter profitability at about last year's level, despite significantly higher steel-led commodity prices and lower volume, was a key objective, and we delivered. We achieved significant structural cost reductions from the Transformational Initiatives we started last year, and expect continued gains through FY 2019 from the implementation of these plans."
The pricing actions the company took to offset "rapidly-increasing commodity costs late in FY 2018 have taken hold as expected, resulting in a 3 percent increase in net revenue per school bus in the first quarter, compared with last year. We are pleased to reaffirm our FY 2019 full-year revenue guidance of $990-$1,025 million and adjusted EBITDA guidance of $80-85 million."
He added, "We are focused on delivering differentiated and innovative products that customers want and value, as demonstrated by our continued growth in alternative-fuel bus sales. Our year-to-date bookings and firm order backlog in this segment are 25 percent above the same time last year, representing 42 percent of our total sales and backlog. With the broadest range of alternative-fuel school bus offerings in the market, offered at the lowest emission levels, we are the clear product and sales leader in the fastest-growing segment of the business."
In addition, "Despite the significant capital investments that we are making this year in our all-new, robotic paint facility, we will continue to generate positive cash flow and are reaffirming our full-year adjusted free cash flow guidance of $24-$28 million."
Fiscal 2019 First Quarter Results
Net sales were $154.9 million for the first quarter of fiscal 2019, a decrease of $7.6 million, or 4.7 percent, from the prior-year period.
Bus unit sales were 1,600 units for the quarter, compared with 1,705 units for the same period last year.
First-quarter gross profit of $19.1 million represented a decrease of $1.5 million from the first quarter of last year.
Net loss was $1.2 million for the first quarter of fiscal 2019, an improvement of $6.6 million, compared with the same period last year.
Adjusted net income was $1.3 million, representing an increase of $1.6 million, compared with the same period last year.
Adjusted EBITDA was $7.2 million, representing an increase of $0.1 million, compared with the first quarter of the prior year.
Conference Call Details
Blue Bird executives will discuss the first quarter 2019 results and other related matters in a conference call at 4:30 PM ET today. Participants may listen to the audio portion of the conference call, either through a live audio webcast on the company's website or by telephone. The slide presentation and webcast can be accessed via the Investor Relations portion of Blue Bird's website at: www.blue-bird.com
Webcast participants should log on and register at least 15 minutes prior to the start time on the Investor Relations homepage of Blue Bird's website, at http://investors.blue-bird.com. Click the link in the events box on the Investor Relations landing page.
Participants who want audio only should dial 800-289-0438 or 323-794-2423.
A replay of the webcast will be available approximately two hours after the call concludes via the same link on Blue Bird's website.
About Blue Bird Corporation
Blue Bird is the leading independent designer and manufacturer of school buses, with more than 550,000 buses sold since its formation in 1927 and approximately 180,000 buses in operation today. Blue Bird's longevity and reputation in the school bus industry have made it an iconic American brand. Blue Bird distinguishes itself from its principal competitors by its singular focus on the design, engineering, manufacture, and sale of school buses and related parts.
As the only manufacturer of chassis and body production that are specifically designed for school bus applications, Blue Bird is recognized as an industry leader for school bus innovation, safety, product quality/reliability/durability, operating costs and drivability. In addition, Blue Bird is the market leader in alternative fuel applications, with its propane-powered and compressed natural gas-powered school buses.
Blue Bird manufactures school buses at two facilities in Fort Valley, Ga. Its Micro Bird joint venture operates a manufacturing facility in Drummondville, Quebec, Canada. In addition, service and after-market parts are distributed from Blue Bird's parts distribution center in Delaware, Ohio. http://investors.blue-bird.com