DALLAS — HopSkipDrive, the safe and innovative transportation solution for families and schools, announced today that it has launched service in the Dallas-Fort Worth Metroplex.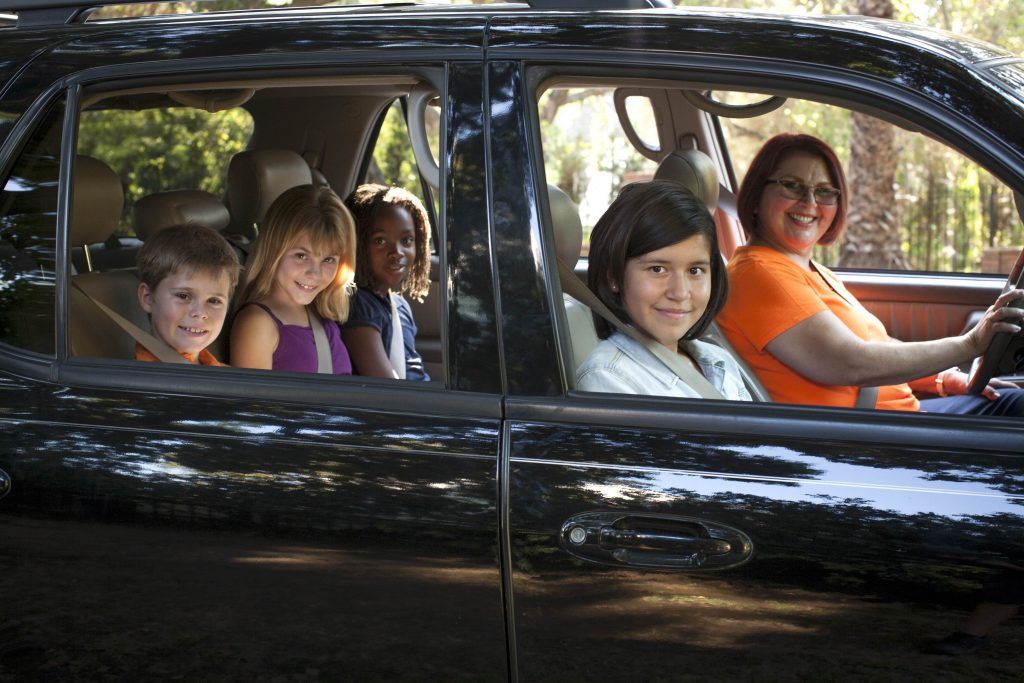 HopSkipDrive now operates in 12 markets in seven states, including Washington, D.C., Arizona, California, Colorado, Texas, Washington and Virginia.
"Dallas and Fort Worth are young, vibrant cities that continue to attract busy, working parents," said Joanna McFarland, co-founder and CEO of HopSkipDrive. "With more people flocking to DFW than any other metropolitan area in the country, the region is in need of more dependable and flexible transportation solutions for families. We're excited to give DFW parents peace of mind, and provide families with safe, reliable rides throughout the region."
HopSkipDrive's meticulous approach begins with highly-vetted caregivers behind the wheel ("CareDrivers") and extends to every aspect of the company's operations. Every CareDriver has at least five years of caregiving experience and has passed a 15-point certification process.
This certification process is the first of its kind and is the most stringent vetting in the industry. Certification includes fingerprinting, background checks using FBI and Department of Justice database searches, driving record checks and in-person meetings.
Parents can book and track rides from start to finish through the HopSkipDrive mobile app and receive live text notifications. In addition, HopSkipDrive's Safe Ride Support (SRS) is the only U.S.-based team in the industry that monitors every ride in real-time.
Staffed with former 911 operators, EMTs, childcare specialists and parents, SRS ensures every rider is delivered safely to their destination.
In addition to helping busy families, HopSkipDrive has earned the trust of more than 170 schools and school districts nationwide. Those include Keller Independent School District and others in the Dallas Fort-Worth Metroplex, as a solution to simplify specialized transportation for students. The students include IEPs, McKinney-Vento, youth in foster care and school choice placements that don't fit neatly into a bus routing plan.
The innovative HopSkipDrive platform allows administrators to book, edit and monitor rides for their students in just a few clicks.
"Keller Independent School District is excited to partner with HopSkipDrive," said Leigh Cook, director of federal programs & academic compliance at Keller ISD. "Not only will this help to reduce the district's overall transportation costs, but offering this service to students with specialized transportation needs will help to shorten commute times. [That means] less time in transit and more time learning."
Learn more about HopSkipDrive by visiting www.hopskipdrive.com and downloading the app to check service availability. Schools can learn how to partner with HopSkipDrive by emailing partnerships@hopskipdrive.com.
About HopSkipDrive
Designed by protective moms, driven by caregivers, and trusted by schools coast-to-coast, HopSkipDrive is the innovator in providing safe, dependable youth transportation for schools and families. HopSkipDrive's advanced technology platform and industry-leading operations expertise gives flexibility and visibility to schools. It saves parents time and stress, and helps kids reach their full potential.
Since 2014, HopSkipDrive and its network of trusted and vetted CareDrivers have saved busy families 40 years of drive time, partnered with more than 170 schools and districts, driven more than 625,000 kids to over 6,000 schools, and helped thousands of homeless students and youth in foster care attend their schools of origin. www.hopskipdrive.com