HYATTSVILLE, Md. — The Washington Business Journal (WBJ) awarded K. Neal Truck & Bus Center (K. Neal) the 2019 Family-Owned Business Award at its 4th Annual Family-Owned Business Awards Ceremony. Korey & Stephen Neal are co-owners/operators of the commercial truck and bus dealership.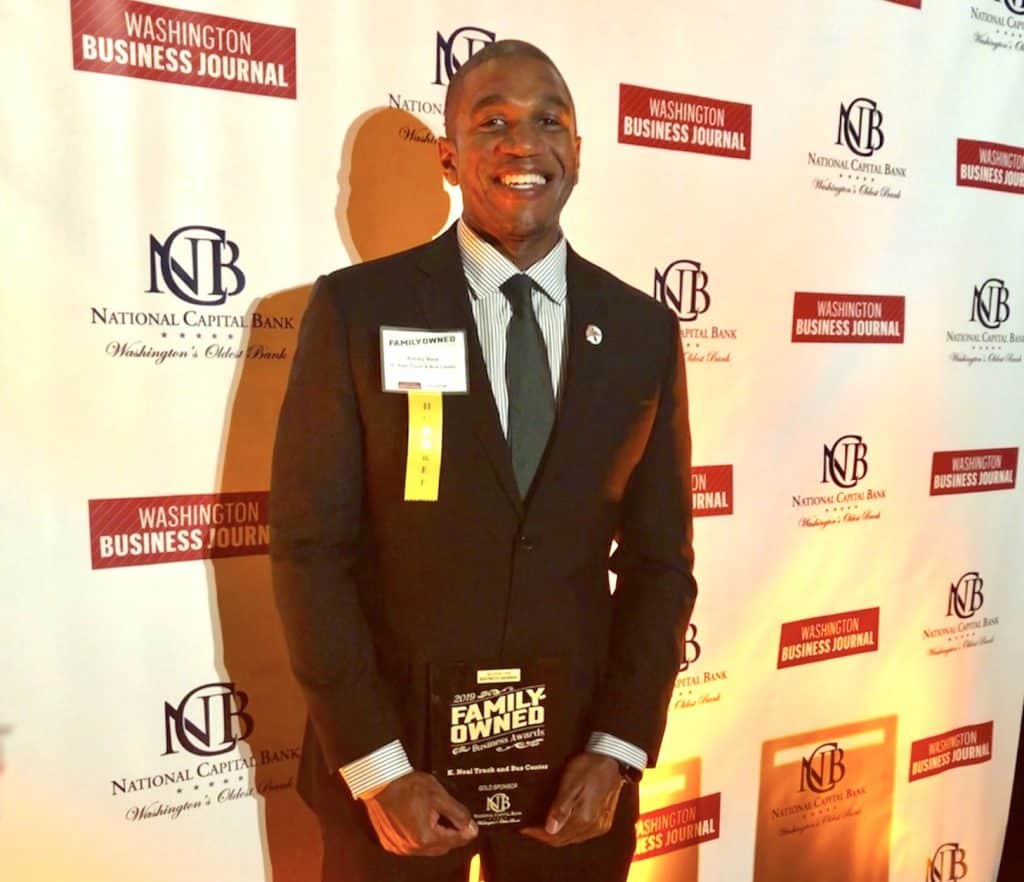 K. Neal was among 14 other honorees at the event. As a young minority owner, Korey Neal is prepared to take over the reins that his father Stephen had built. They currently work side-by-side, in an effort to expand the family business and continue their legacy.
Korey understands the importance of hard work, as he was taught the family business while growing up as a teenager. He experienced how each department operated and what it took to satisfy each customer. Neal has firsthand experience, therefore understanding the challenges the industry faces.
"On behalf of the Neal family, we are truly honored to have received this award. Congratulations to all other honorees, as you all are as deserving as we are," stated Korey Neal, president of K. Neal. "This award is a testament to what my father has built with the help of our employees and loyal customers. I will continue to build upon the legacy for my family."
He added that, "The Neal family legacy would not be possible if it was not for our dedicated employees and loyal customers. Our employees work countless hours to ensure that each customer has a unique experience when visiting K. Neal. We have established many relationships over the years with our customers that keeps them coming back. It is the hope of the Neal's that their legacy will continue for years to come."
About K. Neal Truck and Bus Center
K. Neal Truck and Bus Center (K. Neal) is a full-service multi-location commercial truck and bus dealership with multiple locations throughout the Washington, D.C. metropolitan area. K. Neal offers a complete product line of Class 3 to 8 commercial vehicles that represent these brands: International Trucks, IC School Bus, Hino Truck, Isuzu Truck, Fuso Truck, Collins Bus, Diamond Bus and Cummins. Their dealership serves as a one-stop-shop for its clients, providing new and previously owned sales, all-makes parts, as well as best in class service and maintenance.