LISLE, Ill. — At Navistar's 2020 Supplier Summit this week, the company recognized its top-performing suppliers with its annual Diamond Supplier Award. This select group has played a pivotal role in helping Navistar deliver uptime to its customers, and has exceeded performance expectations in four key metrics: quality, delivery, technology and cost.
"The suppliers we recognize today have stood out by demonstrating a shared commitment to quality, customer value, cost-effectiveness and innovation that is unmatched," said Sajid Kunnummal, chief procurement officer at Navistar.
Kunnummal observed, "These companies have been vital partners in our own journey to provide top quality products and services for our customers." He added that "we are delighted to acknowledge them with this award."
The Diamond Supplier Award recognizes suppliers from all around the world in a variety of industries, including: freight and engineering services, electronics, powertrain and chassis components and advanced safety systems.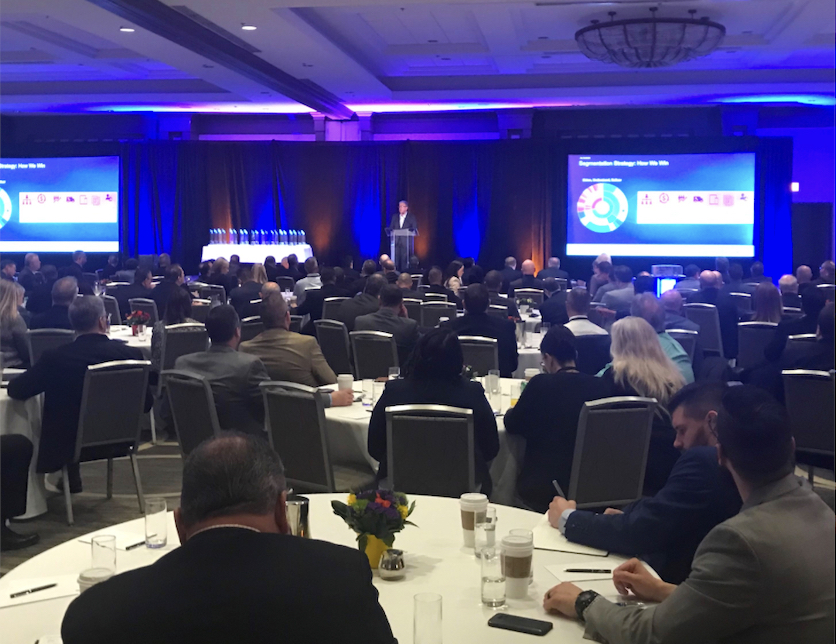 This year's recipients include:
Accenture, LLP.
Aearo Technologies, LLC.
Bridgestone
Caterpillar Reman Powertrain Indiana
ConMet
Hendrickson
Grupo HG Transportaciones S.A. de C.V.
HiRain Technologies
Intercon Logistics, LLC.
Livingston International Professional Services, LLC.
Modine Manufacturing Co.
Imperial Express, Inc.
MSSL Wiring System, Inc.
Prestolite Electric, Inc.
Servicios Especiales Martínez Chavarría García, S.A. de C.V.
Superior Trim
T/CCI Manufacturing
Tech Mahindra, Ltd.
Wabco USA, LLC.
Zhejiang Yinlun Machinery
About Navistar
Navistar International Corporation (NYSE: NAV) is a holding company whose subsidiaries and affiliates produce International brand commercial trucks, proprietary diesel engines, and IC Bus brand school and commercial buses. An affiliate also provides truck and diesel engine service parts. Another affiliate offers financing services. www.Navistar.com