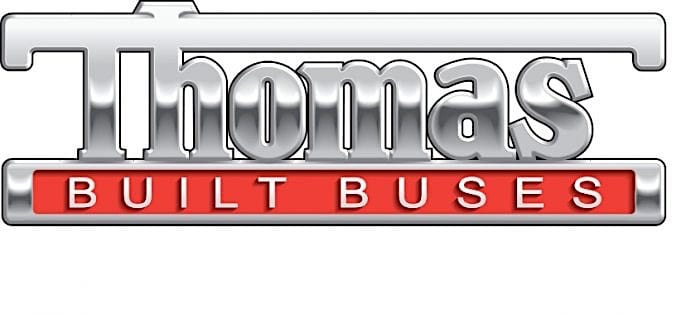 HIGH POINT, N.C. — Thomas Built Buses, Inc. today introduced the Saf-T-Liner C2 propane school bus equipped with the new Driveforce 8.8L LPG engine produced by Powertrain Solutions Integration (PSI). The new engine offers excellent torque for hill-climbing power while maintaining lower engine speeds resulting in improved fuel economy.
"We are happy to offer this new propane option for our customers," said Caley Edgerly, president and CEO of Thomas Built Buses. "As our continued commitment to stand behind the latest in safety and efficiency technologies in our industry, this engine, which was designed specifically for propane-fuel, offers customers uncompromising power and performance with maximum fuel efficiency and cleaner emissions."
The Thomas Built Buses Saf-T-Liner C2 propane equipped with the 8.8L LPG engine can be paired with the Allison 2500 or 2550 PTS transmission. Customers also may choose a 70- or 100-gallon fuel tank configuration. The propane-fueled Saf-T-Liner C2 is California Air Research Board-certified in all 50 states.
Production of the new propane school bus will begin early August 2019.
About Thomas Built Buses
Founded in 1916, Thomas Built Buses is a leading manufacturer of school buses in North America. Since the first Thomas Built bus rolled off the assembly line, the company has been committed to delivering the smartest and most innovative buses in North America. Learn more at https://thomasbuiltbuses.com or at https://www.facebook.com/thomasbuiltbuses.
Thomas Built Buses, Inc., which is headquartered in High Point, N.C., is a subsidiary of Daimler Trucks North America LLC, the largest heavy-duty truck manufacturer in North America and a leading manufacturer of class 4-8 vehicles. Daimler Trucks North America produces and markets commercial vehicles under the Freightliner, Western Star and Thomas Built Buses nameplates. Daimler Trucks North America is a Daimler company.