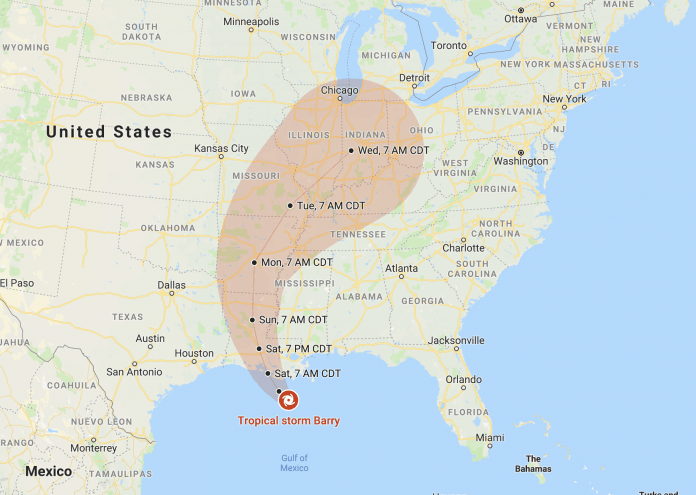 Lafayette Parish School Systems has positioned 19 school buses across the parish in Louisiana in preparation of needed emergency transportation if/when Tropical Storm Barry makes landfill, reported the Daily Advertiser on July 11.
If the storm reaches land, officials have a plan to safely evacuate people. In the event of extensive flooding, high-water vehicles will rescue residents, who will be brought to one of the school buses and driven to a designated staging area, the article reported.
---
Related: Hurricane Michael Bringing Flash Floods & Misery to Florida
Related: Tropical Storm Irma Leaves Florida for Georgia, S.C. 
Related: Hurricane Florence is Bringing Widespread Damage and Floods 
Related: Hurricane Season Looms But May Not Be as Bad as 2017 
Related: Heavy Rain & Wind from Tropical Storm Olivia are now Soaking Maui
---
The Carencro High School gym and Ernest Gallet Elementary school cafeteria in Youngsville, are reportedly two staging areas for the evacuees to receive resources and connect with family members. These facilities are available if needed.
Police departments and city officials are providing and designating the bus drivers, if the plan is implemented.