BELTON, Mo. — Safe Fleet's 2019 United to End Bullying (UEB) Grant Program is open for applications on Friday, February 1 until Sunday, March 31, 2019. School communities, transportation teams, and non-profits offering bullying prevention education, social-emotional learning, and kindness initiatives to students K-12 in Canada and the U.S. are eligible to apply.
A total of $50,000 will be divided between the best entries, judged by a UEB Committee from twelve Safe Fleet brands across North America who actively participate in the UEB program. They raise awareness for bullying prevention through events such as the upcoming Pink Shirt Day on February 27, and reach out to schools and communities to start new conversations on bullying prevention and kindness.
United to End Bullying is Safe Fleet's bullying prevention program. Safe Fleet is the leading provider of safety solutions for fleet vehicles, with a vision to keep communities safe.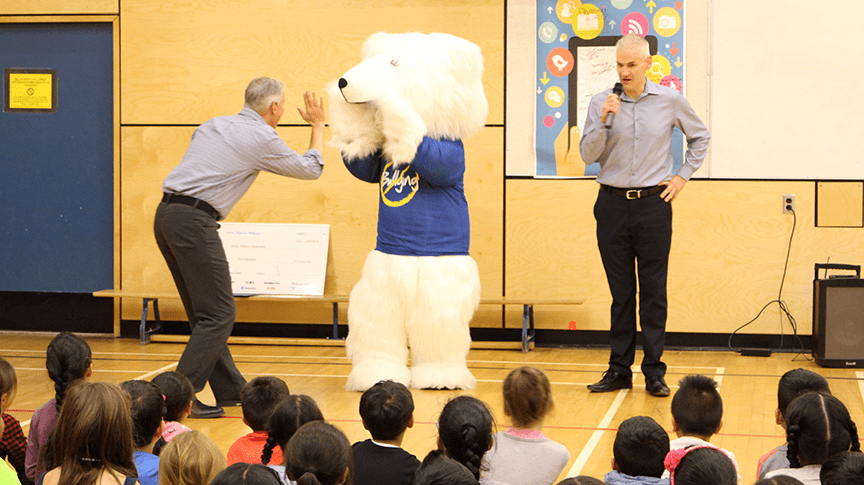 This year student leadership teams, with a teacher or counselor, are encouraged to apply for a UEB Grant. "Success rates increase when schools involve students in the brainstorming and planning of a bullying prevention or kindness initiative," said Lori Jetha, VP of marketing at Safe Fleet. "Student-led learning empowers students as leaders, increases participation, and engages peers with amplified cooperation and interest."
The judging criteria, a list of previous grant winners' programs, and stories of the impact these grants have made for everyone involved can be found in blog articles on UEB's web site. To learn more about the UEB Grant Program, go to unitedtoendbullying.com/grant.
About Safe Fleet
Headquartered in Belton, Mo., Safe Fleet owns a portfolio of brands that provide safety and productivity solutions to fleet vehicle manufacturers and operators around the world. These brands serve several major markets including: Bus, Rail, RV, Truck & Trailer, Work Truck, Law Enforcement, Emergency, Waste, Industrial, and Military. With over 1,500 employees and 14 manufacturing locations, Safe Fleet targets markets with increasing demand for operator, passenger, and pedestrian safety. Safe Fleet is a portfolio company of Oak Hill Capital Partners. www.safefleet.net