With the current administration's focus on reducing emissions, there has never been a better time for U.S. school districts to consider the multiple powertrain options available to them and ask, "What technology is right for us?"
Choosing the right power option for your school buses starts with knowing what options are out there and what your powertrain providers are doing to ensure you are equipped to meet your operational and environmental goals, both now and in the future.
In this engaging webinar, you'll hear from a panel of Cummins subject matter experts on how Cummins as a company is approaching the Path to Zero Emissions, as well as an overview of Cummins current product offerings in the school bus market, from clean diesel, natural gas, and battery electric power.
Don't miss this conversation!
Brought to you by Cummins.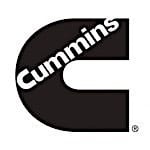 Presenters:
Presenters will include a panel of Cummins subject matter experts.
Francisco Lagunas – General Manager, North America Bus Business
Ryan Vaughn – Customer Support Manager, North America Bus Business
Zigmund Meluskey – Customer Support Manager, North America Bus Business
Tom Hodek – Cummins Westport President
Bahar Konak – Strategy Leader, Electrification