When you receive school bus camera quotes from different vendors, how do you determine which is best? Do you find intricate terms such as resolution, bit rate, frame rate, dual stream, hard drive vs. solid state, 1080p and CIF confusing?
It's all crystal-clear, right? What do you really need to know to elevate your school bus surveillance? Are all suppliers created equal? Surveillance technology and its myriad of terms and functions can be mind-boggling, to say the least. Choosing a surveillance partner may be even more difficult, especially when dollars are at stake.
Register below for a free May 2 webinar conducted by School Transportation News, REI and Fremont (California) Unified School District. This webinar will decipher the terminology and present guidelines to help participants evaluate and make more informed decisions about their school bus surveillance solutions.
Among the Topics Covered
Topics include: video quality, data storage, dual streaming, hardware, reliability, warranty coverage and future-proofing your surveillance systems. Learn why every detail matters in the decision-making process and get answers that will help you maximize your budget and create a more insightful RFP. The result will lead to safer environments for students, drivers, vehicles and the communities served.
The webinar will be hosted by Spencer Schiefelbein, REI's director of business and channel development, and Charlie Ott, director of transportation for the Fremont Unified School District, in Fremont, California.
REI is a U.S.-based company that designs, engineers, manufactures and services innovative, professional-grade electronics for the domestic and global transportation and agriculture industries. Schiefelbein has spent more than 20 years in the technology industry. His experience in the development and design of service programs for some of the world's top companies makes him a uniquely qualified source. With more than 25 years of experience directing transportation service, Ott will provide an eye for efficiency to help districts revolutionize the way they provide transportation to students.
Presenters:
Spencer Schiefelbein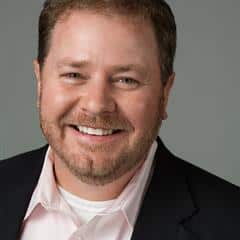 Spencer Schiefelbein is the director of business and channel development at REI in Omaha, Nebraska. He provides industry-leading solutions to meet the needs of REI's customers and industry partners, and facilitates the introduction of new hardware and software in new markets.
Schiefelbein has spent more than 20 years in the technology industry and has held executive and management positions in technical service logistics and the development of service programs. Using his extensive knowledge and experience, he will provide useful details and perspectives on the topic.
Charlie Ott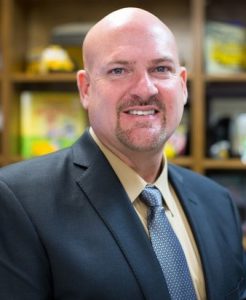 Charlie Ott is the director of transportation at Fremont Unified School District in Fremont, California. The District is comprised of 42 schools and 35,000 students in an area that covers 120 square miles.
With more than 25 years of leadership and service experience, Ott has served on multiple boards, including the California Association of School Business Officials as chairperson for transportation research and development. He will offer insights into operational efficiencies and the future of school bus transportation.