If you operate electric school bus or are interested in purchasing them, watch this free webinar on-demand to learn how to plan and strategize for funding incentives.
Clean fuel programs such as the California Low Carbon Fuel Standard (LCFS) drive oil refiners to "clean up or pay up," mandating that they lower the carbon intensity in transportation fuels or pay you for "cleaning up" by operating cleaner vehicles such as electric or CNG school buses.
The LCFS program can help your school district generate recurring revenue and accelerate your sustainability and electrification goals. Similar programs already exist in Oregon and British Columbia and are emerging quickly across the country – expected soon in New York, Washington, New Mexico, Canada and beyond.
Join SRECTrade as they take you through the program, why it matters to you, and how you can get started.
You will also hear from Matthew Belasco, the director of maintenance, operations, and transportation at Pittsburg Unified School District. He will provide insights on his experience with incentive programs such as the California LCFS. Located in the Bay Area of California, Pittsburg USD is leading the push for renewables, energy efficiency, and fleet electrification for a cleaner, safer environment for its 12,000 students.
Webinar presented by:

Featuring:
Matthew Belasco
Director of Maintenance, Operations & Transportation – Pittsburg USD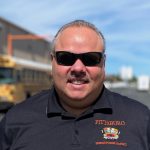 Belasco is the Director of Maintenance, Operations, and Transportation for the Pittsburg Unified School District. He is currently leading a diverse team, overseeing the daily management of maintenance, safety and custodial services of school buildings and grounds, as well as the bussing and transportation needs for the 12,000-student district.
He is working collaboratively with colleagues to institute a Net Zero Energy operation. He has initiated strategic energy management policies and procedures that have saved monies, as well as reduced consumption of natural resources. In the grounds department, he is working at reducing the use of pesticides and chemicals to maintain weed and pest control.
Belasco also has procured a new fleet of school buses, consisting of propane and zero-emission, full electric buses.
Presenters:
Mike Saxton
Managing Director, Clean Transportation
Mike.Saxton@srectrade.com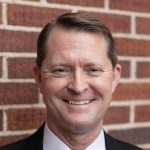 Mike Saxton leads SRECTrade's Clean Transportation business, helping fleet owners manage environmental commodity programs that reduce the total cost of ownership and accelerate adoption of zero-emission transportation and renewable energy assets. Prior to his current role, Mike built and led the commercial functions as Chief Commercial Officer at Orange EV, a leading manufacturer of heavy-duty electric vehicles (HDEVs).
Evan Rosenberg
Senior Manager – Client Development, Clean Transportation
Evan.Rosenberg@srectrade.com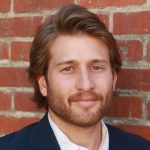 Evan Rosenberg advises municipalities, transit agencies and fleets on how to build, manage and optimize the return on LCFS and GHG programs, leveraging eight years in this capacity at LA Metro. In addition to this role helping clients, Evan leads engagement with regulators and program administrators on access and usability uses related to program scope and operational mechanics.
Iman Nordin
Manager – Client Development, Clean Transportation
Iman.Nordin@srectrade.com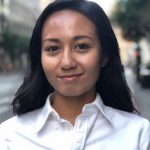 Iman Nordin develops outreach efforts to targeted segments within public and private organizations to educate and empower zero-emission vehicle owners to maximize their return from the California LCFS program and related environmental commodities.
About:
SRECTrade is the largest agent manager under the California LCFS program. SRECTrade manages everything while providing reporting to the asset level and reporting what you're paid and why. Fleets provide equipment identification and usage information and then see funds deposited into their bank accounts.
Due to singular focus and years of market leadership, SRECTrade has developed the scale and business maturity to consistently optimize the strategic and economic value. It's also in the company's mission to return as much of the proceeds to you as possible to accelerate continued deployment of zero-emission vehicles.
As the trusted advisor and platform of choice for environmental commodities management, SRECTrade is used by public and private fleets, property owners, charging networks and oversight agencies (school districts, municipalities, transit agencies, etc.).