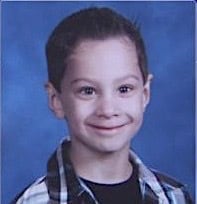 Authorities say a 6-year-old boy has died after being struck by a school bus on Monday morning in Waterford, N.J. Family members identified the victim as Edmund Bock.
Camden County Prosecutor Warren Faulk said the accident happened shortly before 8:30 a.m., the Associated Press reported. No other injuries occurred in the accident.
Faulk noted that the boy apparently began walking around the front of the bus while it was stopped to pick up passengers. When the bus began to move forward again, it struck the boy.
No charges have been filed at this time, but Faulk said an investigation is underway to determine whether there was any criminal wrongdoing in the child's death.
The Waterford Township School District brought in counselors to Atco School today to meet with students, staff and administrators, according to a letter from the school superintendent on its website.
"No details were shared with children, but arrangements have been made with counselors to talk with each classroom at Atco School tomorrow, Tuesday, Jan. 7," stated the letter. "Counseling services will be available throughout our district to any other students or parents who may want to talk."
Superintendent Newlin S. Schoener recommended that children be with their families when they receive details of the tragic accident.
"At this time we do not have the full details of how this accident occurred. The local law enforcement is conducting the investigation," he continued. "Out of respect for the persons involved, we ask that families refrain from speculating as to what occurred."