Our continuing article on decorated school buses has now officially entered the final stretch, with just days left before Christmas. 
We received more photos overnight (see below), and we are still inviting last-minute emailed submittals. Since decorated candy school buses are still appearing in Christmas light parades, why not send us your best photos to include in our fun article?!
Especially any photos that feature play candy or anything edible! We especially like cookies, pumpkin pie, candy canes and anything with chocolate—but don't forget the egg nog! Hot chocolate, too! Remember to keep your editor well-fed!
Readers have been steadily submitting their photos of the festivities to STN, for inclusion in this running article, which will be updated daily until the new year arrives. STN staff members are especially looking forward to seeing if there are any college football bowl game parades that will feature any outrageously decorated buses.
Holiday activities included a popular event held in early-December in Tempe, Arizona—the annual City of Tempe light parade, reported Jessica Palmer, director of transportation at Tempe Elementary District #3.
Other photo submittals included an entry submitted by the Student Transportation of America that drove on S. Broadway during the Santa Maria, California, Parade of Lights that was held on Saturday night, Dec. 1, 2018.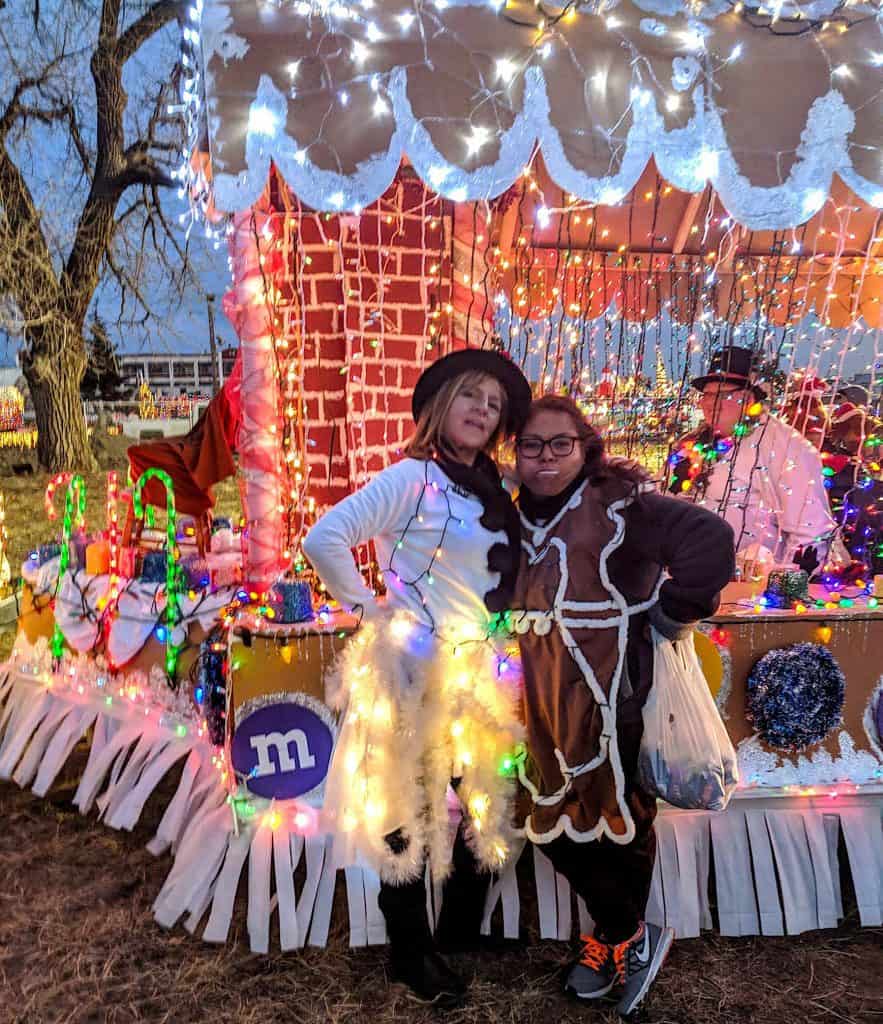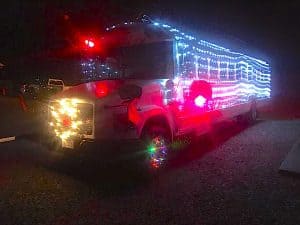 Katrina Falk, assistant director of transportation at Shelby Eastern Schools in Shelbyville, Indiana, reports that "We don't necessarily decorate our buses, but this year, we decided to team with our local FFA Chapter to collect donations for Toys for Tots. We've stationed our 'Stuff the Bus' school bus at sporting events and other activities taking place at our schools over the past week; we'll continue to do so through December 12th. I'm the one dressed as the reindeer. We collected so many donations at one event that we broke the bottom out of our donation bin! This is the first year we've done a Stuff the Bus, and it's been highly successful!"