Holiday activities included the usual but popular office decorations, as well as some charitable campaigns, such as the Stuff the Bus and food collection efforts in Charlotte and Shelby Eastern Schools.
You may have already noticed that ornately decorated school buses are becoming regular features of Christmas light parades.
Kathy Vance, a transportation supervisor at Charlotte Public Schools, wrote STN that, "The holiday season is a busy time for us up here in the Winter Wonderland state of Michigan. We kick off with Stuff the Bus. Every year, schools in our district have a competition on who can collect the most nonperishable food items. This year we collected almost 5,000 pounds, which is enough to feed 170 people for a week! Then we participate in the Lighted Holiday Parade. We had about 4,000 lights attached to our bus this year. And our community service project for our department is collecting items for the Guardian Angels Suitcase for kids. It's a program for foster care for kids who are being taken out of the home. We collect blankets and clothes and HBA items. Toys, books and flashlights. We end the season with a Department Christmas Party, where we enjoy time together over a good meal."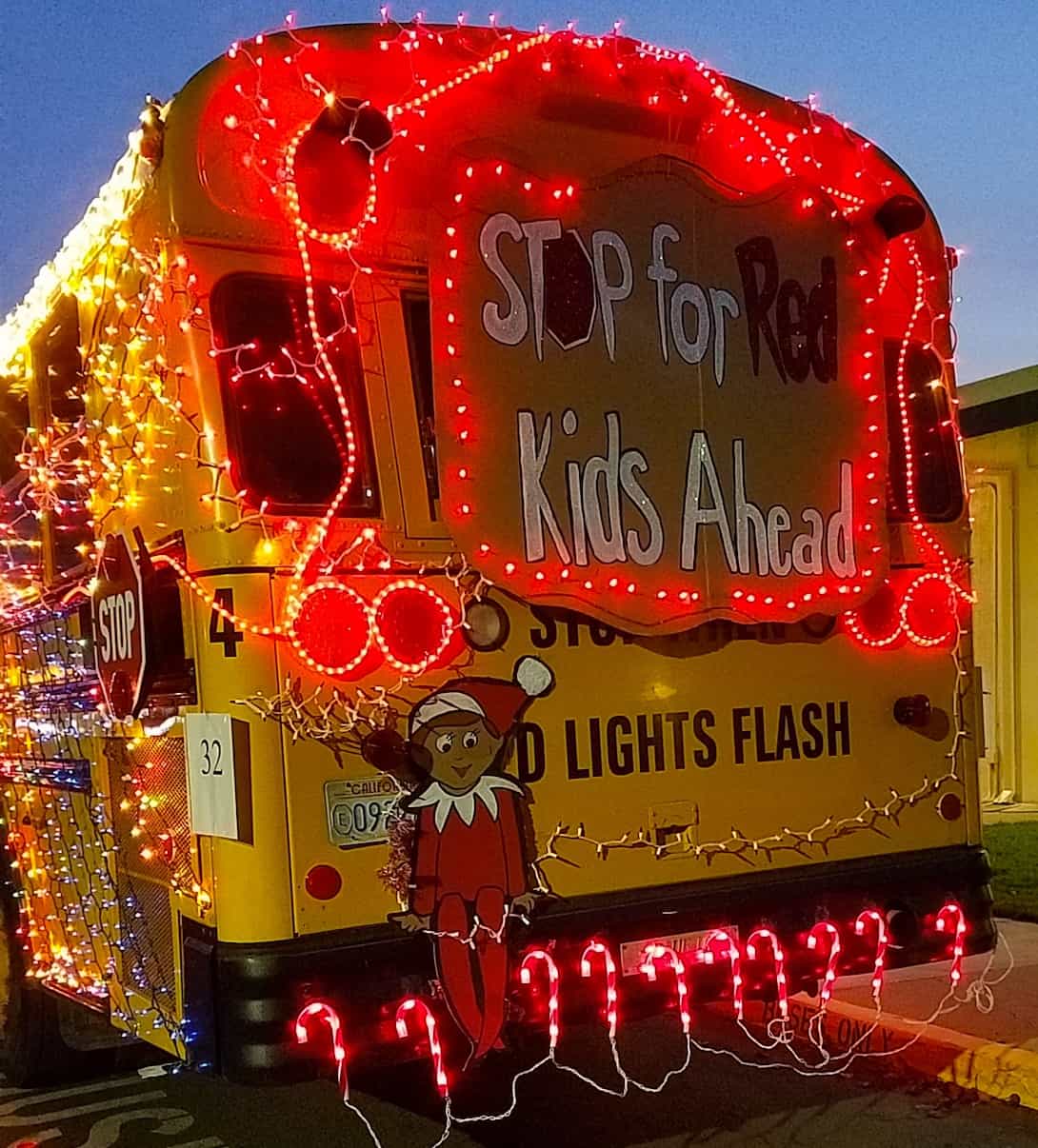 Some of the holiday decorations also included a serious message, such as this one that was featured on a Waterford Unified School District 3 school bus that was submitted by Suzanne Bauer, director of transportation.