Long-time school bus contractor and industry leader Robert Pape announced his retirement last month from Dell Transportation as chief financial officer to spend more time with his family.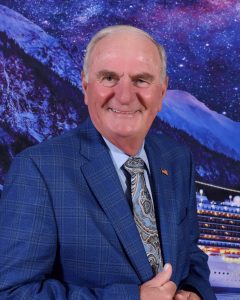 A past president of the National Association for Pupil Transportation and a founder of the NAPT Foundation as a 501(c)3 nonprofit educational organization, Pape is also the finance committee chair for the National School Transportation Association and received the school bus contractor organization's Distinguished Service Award in July 2018. He was president of the New York School Bus Contractors Association in 2014 and 2015 and has served on the board of directors since 2007.
Pape started his career in the student transportation industry 47 years ago. Prior to working in transportation, he worked in finance as the vice president of a bank, and one of his customers was Kevin Clifford, president of Hendrickson Bus Corporation and Huntington Coach in New York. The two have remained friends for the past 53 years. When Pape left the banking industry in the 1970s, he said Clifford offered him a job at Hendrickson.
Pape said the two worked together for about five years, before an opportunity opened at Lawrence Union Free School District in New York. Because he had a background in finance and transportation, Pape became an assistant business official. He worked at Lawrence Union for 24 years, also serving as director of transportation.
He noted that during this time he was one of the founding fathers of the Pupil Transportation Safety Institute (PTSI), a New York state-based nonprofit that has been serving the school transportation industry since 1994.
Then in 2005, Clifford asked Pape if he wanted to buy a bus company, as he knew that Pape was considering retirement. "I said, when are we going to do it?" Pape recalled. "And he said July, and this [conversation] was in January of 2005. So, I put my notice to retire from the school district and we purchased and took over Dell Transportation on the first of July of 2005."
Dell Transportation is a separate company from Clifford's first two bus companies. However, Beacon Mobility acquired all three companies (Dell, Huntington and Hendrickson) on Feb. 1 of this year. Each company retained their identities.
"I've been blessed to have a tremendous amount of respect for the industry and the people in it and the passion that they have for it," he said. "And you know, people often ask me, 'What's one word that you would describe as the most important thing in the school bus transportation industry?' My answer to that would be networking. I think that's critical. Whether you're a school district or a contractor, you're a supplier. The key is that you all meet together, you network with one another to share ideas to make the industry better and move forward. And the other word would be passionate.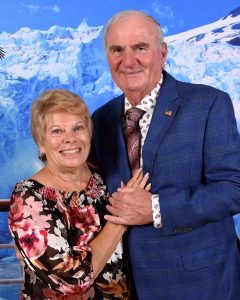 "You need to be passionate about what you do," he continued. "You need to want to get up every day and go to work."
Pape added that he remained aligned with the industry year after year for the students, the industry passion, and the friendships. A highlight of his career has been serving at the top of the national associations that advocate for public and private school busing.
"If it wasn't for my wife, and the support and all that she put with, the long hours and going to the conferences …. She would always be there, always supportive and that's why they call her Saint Judy."
He added that his daughters, Amy and Laurie, have also been supportive.
Pape will officially retire on Oct. 15.
"Love what you do and keep doing what you're doing," he advised.