KANSAS CITY, Mo. — Dealing with adversity was at the heart of the two general sessions during the third day of the NAPT Summit on Sunday, both speakers sharing insight in how to overcome hardship.
Jeff Bauman was at the finish line of the 2013 Boston Marathon, cheering on his girlfriend, when a homemade bomb detonated near him. The explosion killed three and hurt 264 bystanders, including Bauman, who was left a double amputee.
Bauman has turned his ordeal and subsequent recovery into a New York Times Bestseller, "Stronger," and a speaking tour, Beyond the Finish Line, in which he shares how he has handled the trauma of losing his legs and how his life has transformed.
Throughout the experience, Bauman spoke bluntly about the shock of surviving the blast, learning his legs were mangled and missing, helping authorities identify one of the bombing suspects, making it through the challenge of physical therapy, and adapting to his new state-of-the-art prosthetics.
Sitting in the hospital bed after recovering from the surgeries a few days after the tragedy, Bauman said he knew he had a long road ahead of him, but he had to show that he was "Boston strong."
From the initial trauma to taking the stage in Kansas City, the 30 year old has never lost his sense of humor, always looking to the next step, like throwing out the first pitch for opening day at Fenway Park, getting married, starting a family and selling his story to a Hollywood studio.
"I just went with the flow," he said, recounting the wave of support he received from across the country, including President Obama. "I'm blessed to have all this."
This theme was carried to the afternoon session, "The Masterpiece in You," where artist Richard Hight addressed the idea that "good things an come out of hard places."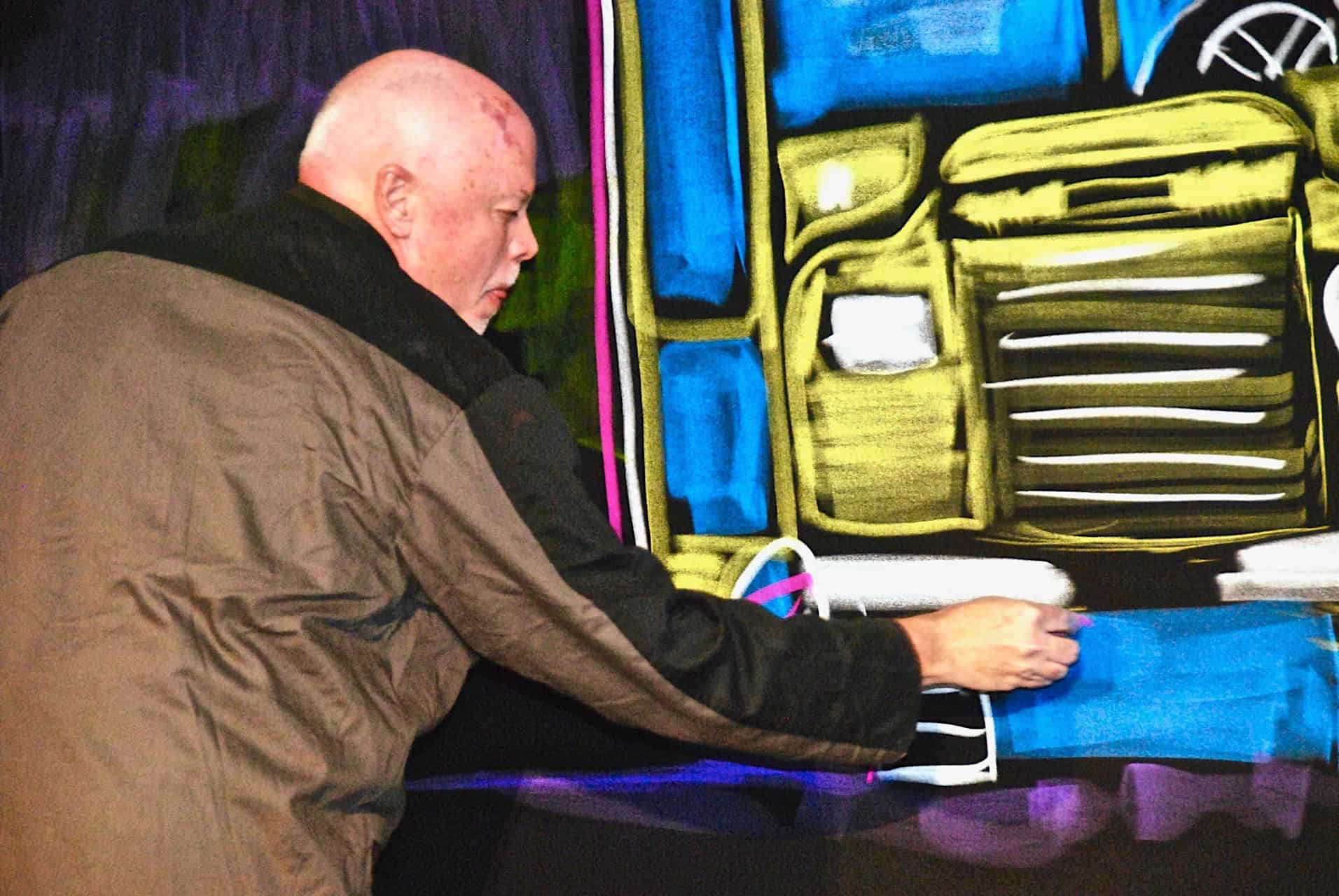 Richard HightHight, whose artwork is well known throughout the world, spoke to a rapt audience between producing striking chalk pieces, detailing a number of difficult tasks he has had to take on and adapt to, such as dyslexia and raising a daughter who was born with Down syndrome.
He said he never saw any of these as hardships, only assets, learning that once he stepped out of his comfort zone, he found himself.
"When we label someone, we disable them," Hight added. "Focus on strength rather than weakness."
He also stressed the importance of examining situations and ideas individually, saying that tactics that work at one district don't often work at another. He warned against dismissing ideas as risky or strange.
"The best ideas are parked right next to the most foolish ones," he said. "Don't judge these ideas too quickly."